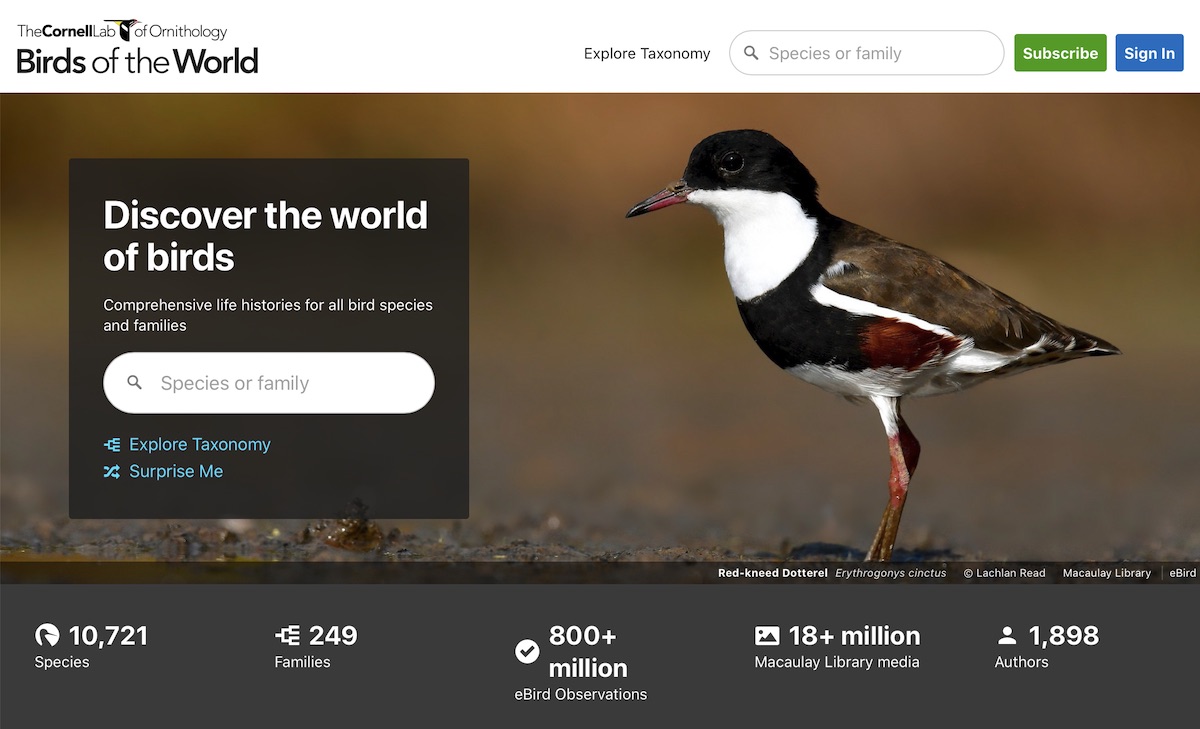 BirdsCaribbean is excited to announce a new collaboration with the Cornell Lab of Ornithology that gives our members FREE access to Birds of the World – the best website for comprehensive information on all of the world's species of birds. 
Birds of the World is a powerful new online resource that brings together scholarly content from four celebrated works of ornithology into one rich and colorful hub where you can find comprehensive, authoritative information on birds.  All of the information from Birds of North America and Neotropical Birds (originally published by the Cornell Lab) has been merged with information from Handbook of the Birds of the World Alive and Bird Families of the World (originally published by Lynx Edicions) into one online platform.
With the integration of millions of bird observations from eBird and images from the Macaulay Library, Birds of the World is the most powerful ornithological resource ever created. It's a single platform where biologists, birders, and anyone with an interest in birds can explore comprehensive life history information on birds.
Every Bird has a Story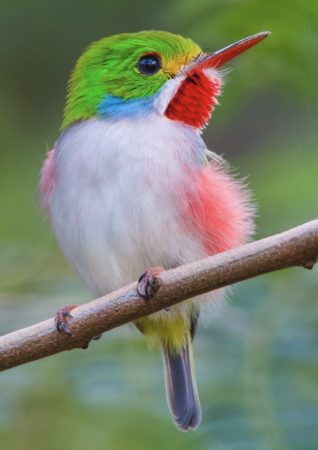 The platform includes 249 bird family accounts, and species accounts for all 10,721 known species. Content includes topics such as description, taxonomy, distribution, habitat, diet, behavior, breeding, movement, and more. All species accounts have range maps and a growing number have "intelligent maps"—science-based abundance maps and animated migration maps (created from eBird data). Magnificent colour plates from many of the world's top illustrators are backed up by the massive Macaulay Library resource – a media asset of photographs, video and audio recording. Every species displays its IUCN conservation status  and additional ornithological notes as appropriate. The common species names are even available in more than 50 languages!
And here's a neat feature – because it is linked to eBird, when you are logged into Birds of the World each species account shows a blue badge indicating whether or not you've seen, photographed, or taken audio recordings of the bird. If you're not yet an eBird user, now is a perfect time to sign up and start using this wonderful app to find birds, keep track of the birds, and contribute to science! And if you're in the Caribbean be sure to use our special eBird Caribbean portal.
Here two examples from Birds of the World, the species account for Red-throated Loon and the Yellow Warbler. A few other species accounts are available for free preview on the Birds of the World home page.
One overriding feature of the resource is that it will be constantly revised by ornithologists to include the latest taxonomic revisions and latest information about each species.
ALL OF THIS FOR FREE TO BIRDSCARIBBEAN MEMBERS
Thanks to our partnership with Cornell, full access to Birds of the World (BOW) is available for free to all current (2020) and Life members of BirdsCaribbean. So make sure you are a member to take advantage of this unique offer!  Click here to become a NEW member. Click here to RENEW your membership. Once you become a member it may take several days to activate your access to Birds of the World – please be patient!
If you are not sure of your membership status, please contact our Administrative Assistant Delores Kellman, and she will be able to help you.
How to access Birds of the World: Current BirdsCaribbean members with an eBird account should simply use your ebird username login and password to sign in. If you have forgotten your username or password or have trouble logging in, please review this page to gain access. If you don't have an ebird login but are a member of BirdsCaribbean, you'll be getting an email from us with instructions on how to log in.
Contribute to Birds of the World
In exchange for free access to all BirdsCaribbean members, we have agreed to adopt and update a set of the Caribbean species each year. So would you like to contribute to Birds of the World? BOW is keen to use species experts to help author the species accounts. If you are interested in helping or would like to learn more, contact: Justin Proctor (justin.proctor@birdscaribbean.org), Managing Editor of the Journal of Caribbean Ornithology and Vice President of BirdsCaribbean.
Why Join BirdsCaribbean?
Not only will you have access to Birds of the World, but you will receive other benefits as well, such as discounts on our meetings, programs, and materials; access to special issues of the Journal of Ornithology; the opportunity to meet and network with scientists, birders, educators, and conservationists across the region; and the satisfaction of knowing that you are helping in our urgent fight to save habitats from destruction and birds from extinction.
Note that annual membership in BirdsCaribbean costs less than an annual subscription to Birds of the World.
Your membership helps our efforts to raise awareness, train and mentor conservation professionals, support research and monitoring, and engage people in citizen science and conservation actions. We look forward to welcoming many new members  as well as welcoming back lapsed members!