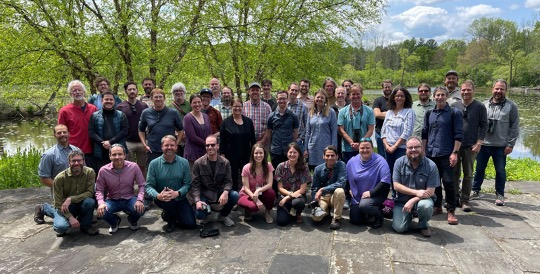 Greetings from the extended eBird Team!
We are a dynamic group based at the Cornell Lab of Ornithology in the Center for Avian Population Studies and Macaulay Library. Members of this team help develop and manage eBird, the Macaulay Library, Birds of the World, Merlin, BirdCast, and other essential projects.
Besides working together on these projects, the real thing that brings us together is our shared passion for birds and conservation—we relish the opportunity to build tools for others to embrace that same passion. Together, with your help, we work towards fulfilling the mission of the Cornell Lab of Ornithology to interpret and conserve the earth's biological diversity.
We are always looking for new team members who share our passion. If you are interested in joining the team, please visit Jobs at eBird.