Everything you need to conduct surveys can be found below!
Mapping Files
You have quite a few options here:
1 – Atlas Effort Map
Use the Atlas Effort Map to explore grid squares and coverage, as well as the Explore regions and species sections to further look at Atlasing effort across the country.
2 – Maps.Me
The free Maps.Me app can be downloaded and the NZ Bird Atlas Grid imported into it for reference. You can then use this even when out of cellular service – find out more here.
3 – Grid Square Topo Maps
Topographical maps of all grid squares are available for download too.
4 – NEW KML Files
KML files are now available to show season points for Winter, Spring, Summer, and Autumn. You can also download the Year Round points too, but bear in mind this is a larger file! These can be imported into Maps.Me, Google Earth or any other mapping programme to then focus your Atlasing effort more to areas not surveyed. If using this, we strongly encourage this to be used in tandem as a supporting tool with the Atlas Effort Map! Remember, just because someone has gone somewhere doesn't necessarily mean they've detected all the possible species, so it is still worth going back to places to gather more observations.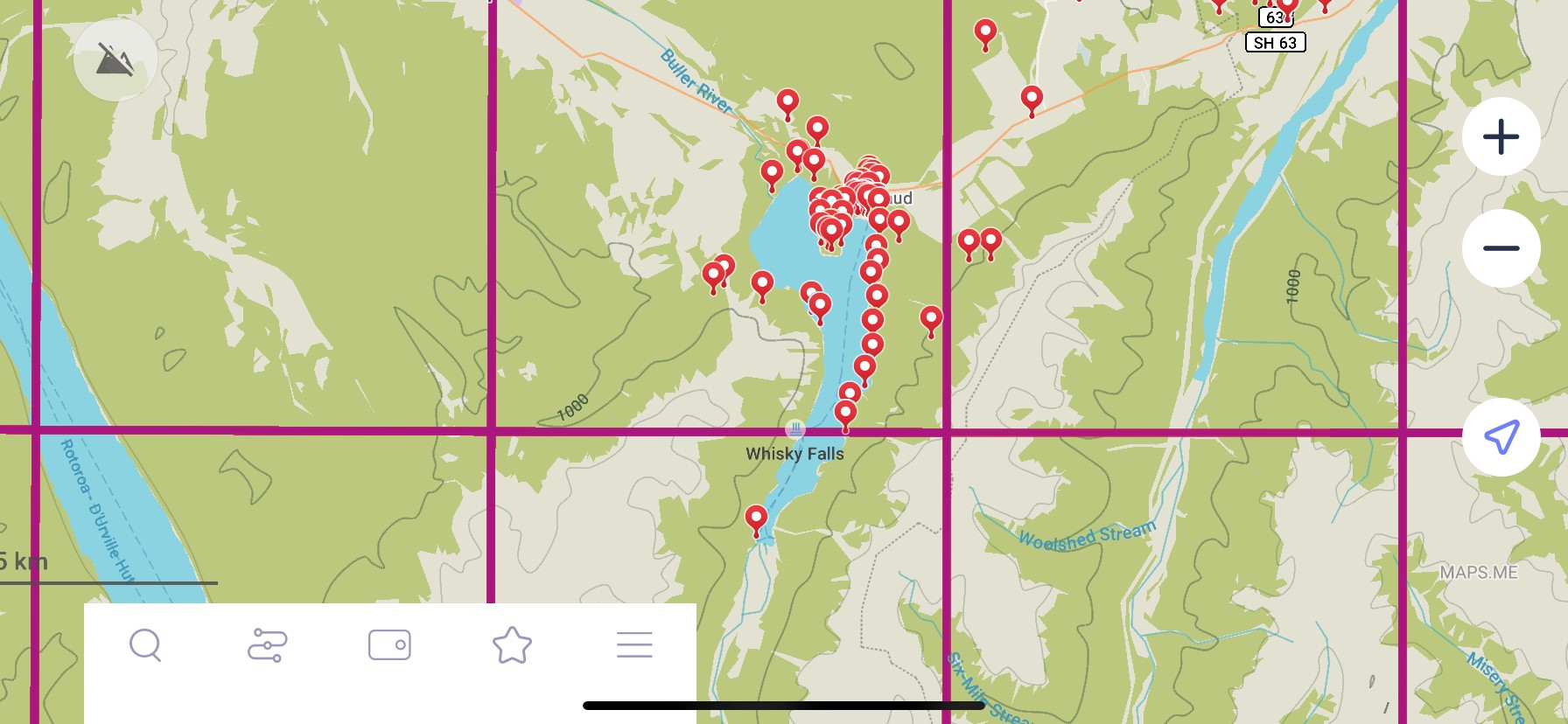 5 – NEW Higher Range Effort Maps
Higher range effort maps are available for all regions for the Winter season. Click here to access them. These help tease out under-surveyed areas by splitting the effort hour classes in to smaller classes, so you can find where only 5 minutes of effort, or 1.5 hours of effort has been put in.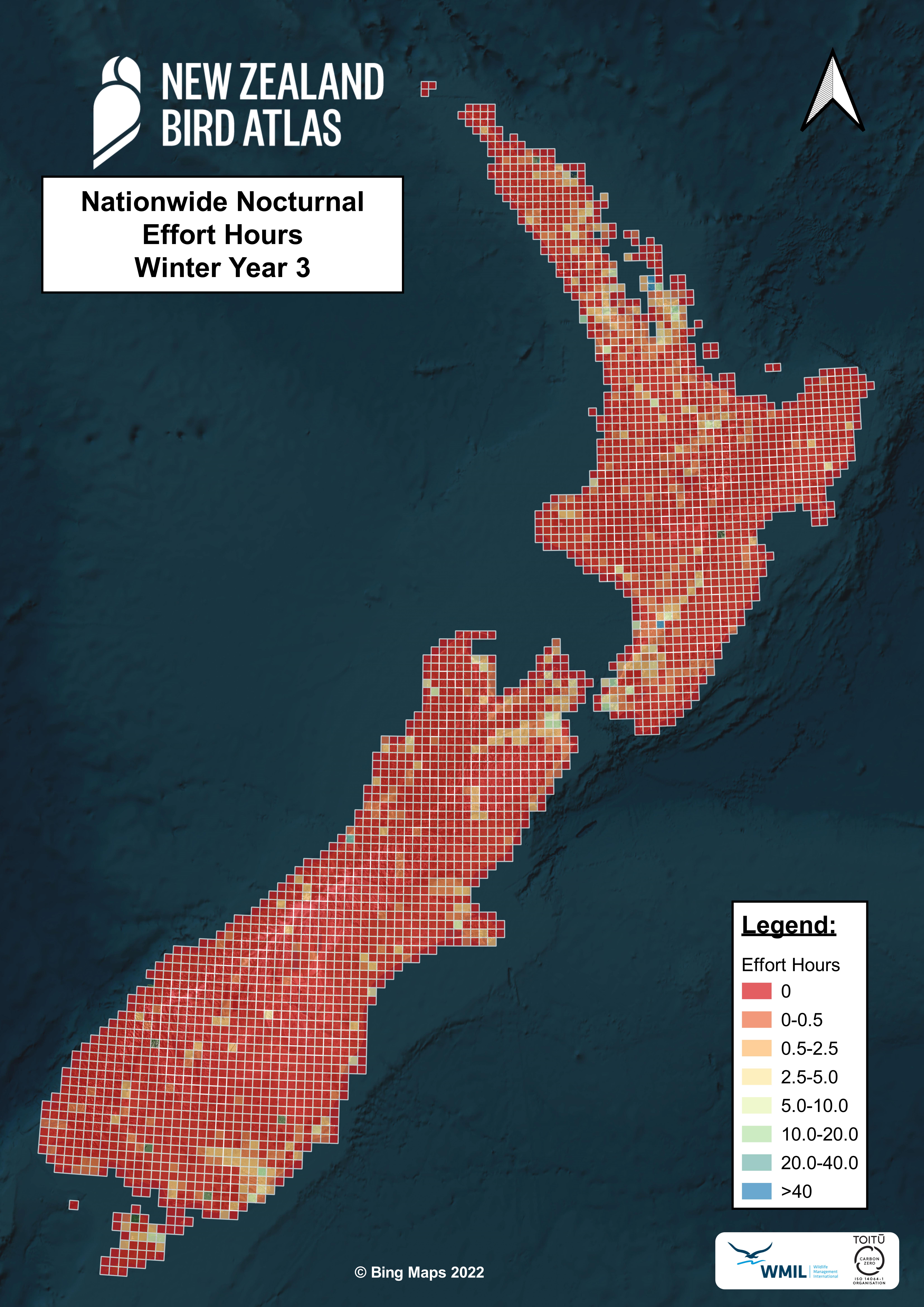 6- Atlas Grid
We also have the Atlas Grid as a GPX file for download too. This can be used for your own personal GPS device, on your PC or phone for MapToaster, or for importing into Outdoor Access Maps.
7 – In App
Users can also see the Atlas grid when they have a 'live' checklist, by clicking on the location tab and 'Map'. You can then see where you are in relation to a grid square's boundary.
Landowner Letters
Many of the grid squares may require you to enter or cross private land to complete your data collection. Many landowners are more than happy to accommodate, and you should always have prior permission. The following letter templates should be used to request and thank owners for access.
Landowner Private Access Request Letter Template
Landowner Letter – Thank You Letter
Vehicle Dashboard ID Card
The identification card can be left on your dashboard to identify you when on private land while conducting surveys. Please obey all traffic laws and please respect private property.
Atlas Postcards & Business Cards
We have made some bespoke Atlas postcards and business cards for your use when out and about Atlasing. These can be immensely handy when engaging with members of the public or landowners, to quickly summarise the project, appear official and provide further resources for them to access regarding the project. If you would like some cards sending to you, please contact the Atlas team with the quantity you would like and a physical address.