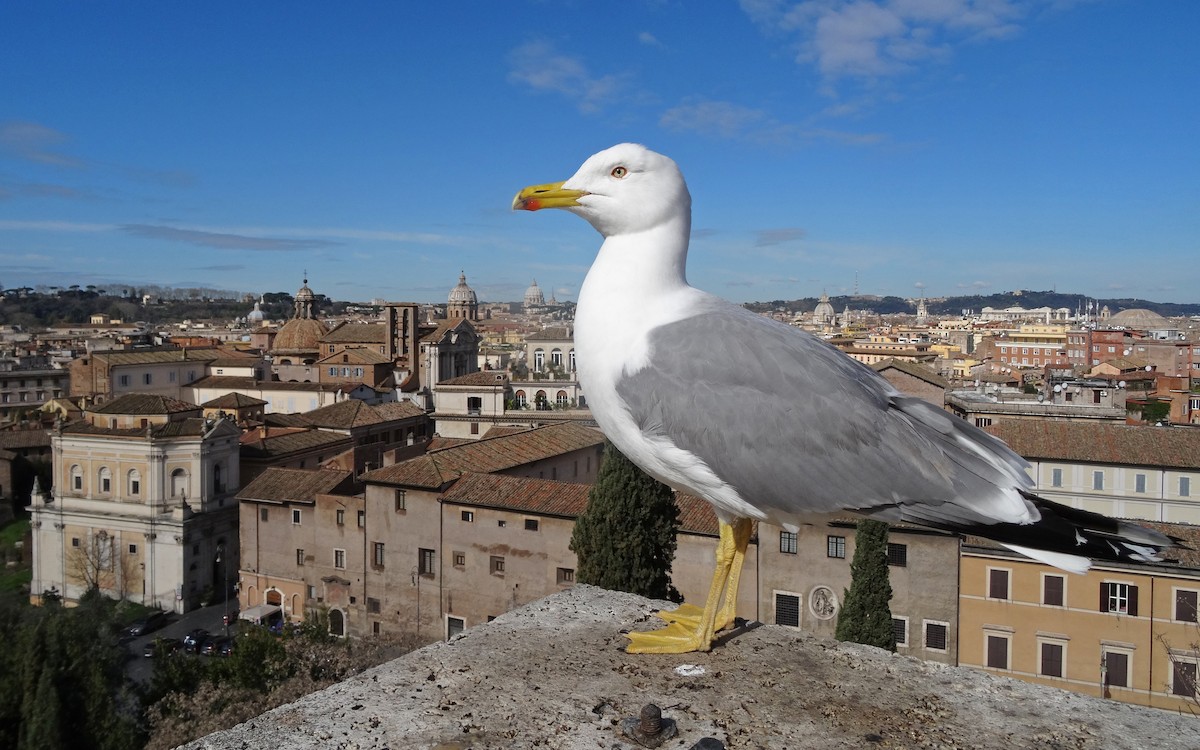 In difficult moments, we believe birds continue to provide the hope and escape into nature that they always have for millions of people every day. The simple act of watching birds brings us together, even if we're birding alone. Watching birds has also been shown to reduce stress—what other reasons do you need to keep nature a part of your daily life?
Whether you're eBirding for the first time (learn how), or are a veteran eBirder, we're here to provide the tools for you to enjoy birds. Below are a few of our favorite ways to improve our lives with birds. We hope that some of the suggestions below will offer refuge and respite in the current fight against the novel coronavirus.
Above all, please make sure any of your current bird-related activities follow the recommendations of your local health officials.
---
Continue to contribute sightings
We encourage every eBirder to take our free eBird Essentials course. Learn how to better keep track of your sightings and contribute more valuable information to science. Even veteran eBirders may discover something new!
There are 10,721 species of birds in the world, and we guarantee that some of those can be found near, or even from, where you live. Start tracking the birds seen or heard from your window, balcony, garden, or yard on eBird – how big can your home birding list get?
Do you have notebooks from before eBird? Are there photos or sound recordings that you haven't added to your checklists? Now may be the right time to upload those historical observations and take a trip down memory lane at the same time.
You can still participate in our monthly eBird challenges. This March, submit 20 eligible checklists from eBird Mobile and be entered to win a free pair of Zeiss binoculars!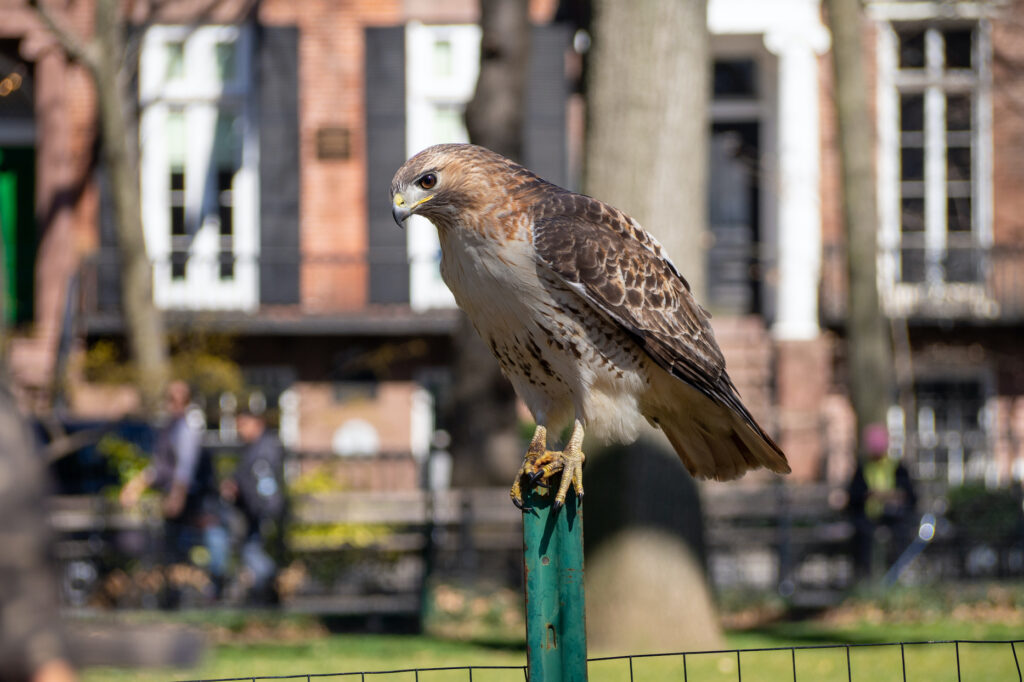 Red-tailed Hawk by Nora Lambert/Macaulay Library
---
Learn new things about birds

No matter where you are, use eBird's Explore tools and Status and Trends maps to see where your favorite birds are traveling and when. Then visit Birds of the World online to gain a deeper appreciation of bird diversity.
The free Merlin Bird ID app gives you a list of birds you might expect to see while you're home, and can also help you identify any unusual bird visitors.
Check out the eBird Photo & Sound Quiz to test your bird knowledge on images and sounds from the Macaulay Library. Or try a Bird Academy course to dig into a specific subject you're curious about, like Nature Journaling or Feeder Bird Identification.
---
Experience birds around the world from your home

Unable to head outside, but want to still enjoy some birds? Check out amazing bird photos and sounds in the Macaulay Library. With the recent addition of nearly 500,000 photos and videos from the Internet Bird Collection, the Macaulay Library now contains media for 97% of the bird species in the world. Click "Surprise Me" on eBird Explore and we'll randomly pick a new bird for you to discover.
If you want a real-time bird fix instead, check out the Cornell Lab's Bird Cams, where you can watch everything from a baby albatross chick in New Zealand, to toucans in Panama, and grouse in Canada. It's the next best thing to being there!
---
Through these resources, we hope that birds will continue to be a source of positivity for you. Whatever bird activities you do, please put safety first. Follow the recommendations of your local health authorities and be mindful of personal distancing – especially if visiting popular birding locations or sharing optics.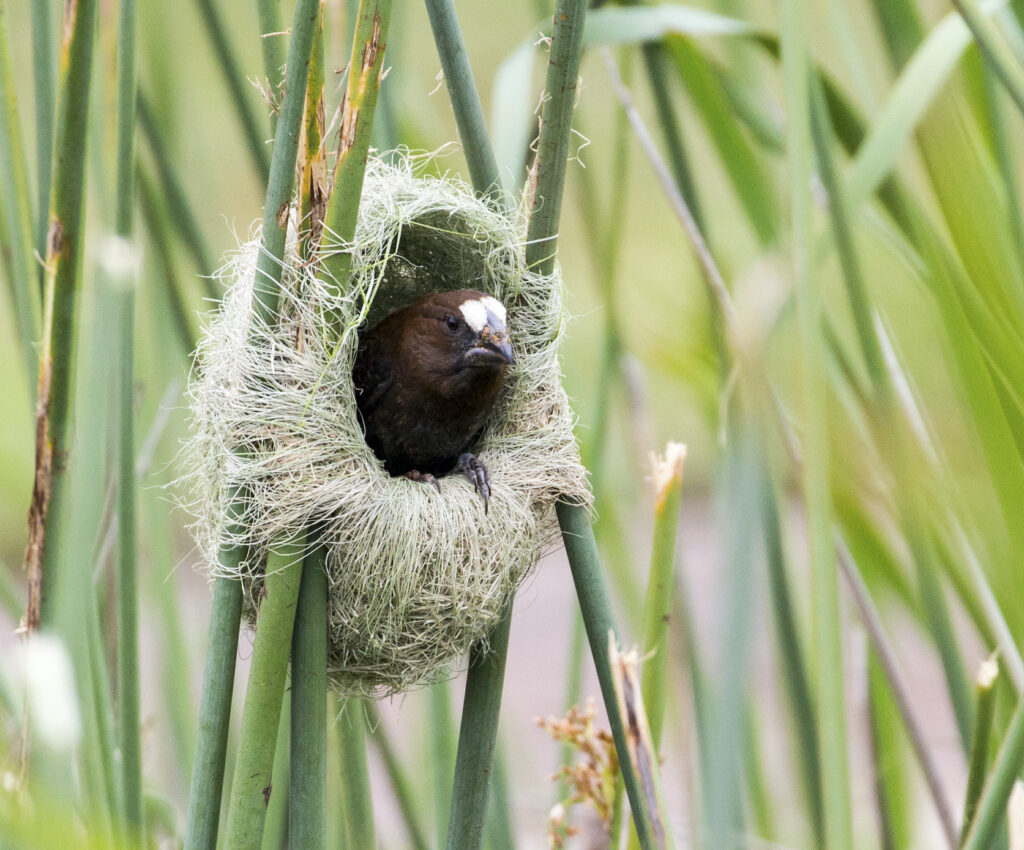 Grosbeak Weaver by Marie Lister/Macaulay Library