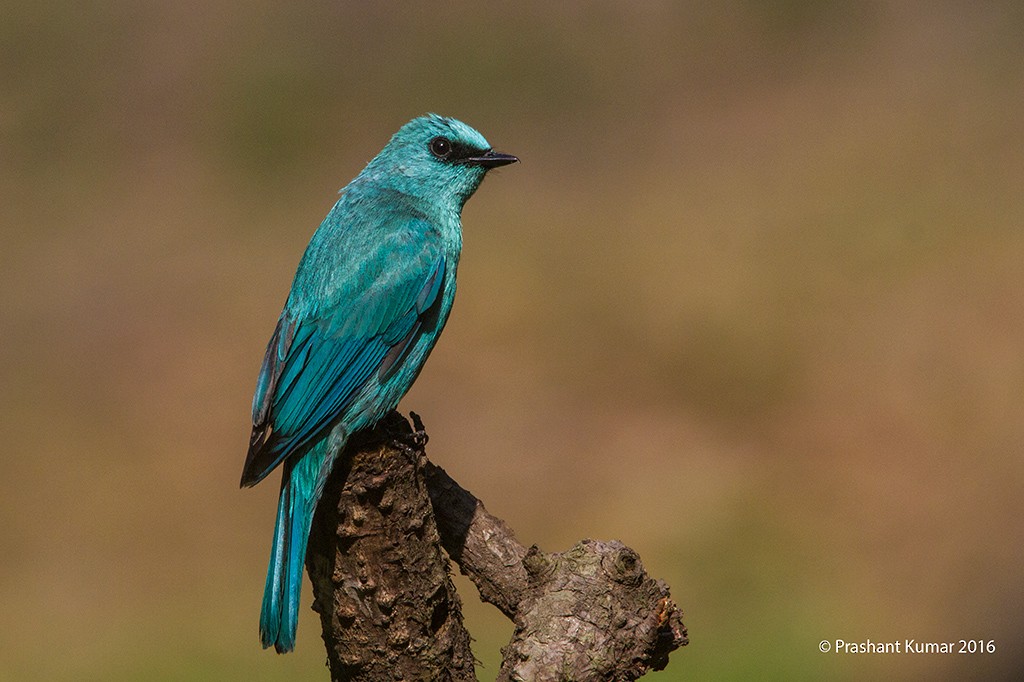 This past Saturday, on 14 May, a team of more than 15,000 birders took to fields and forests around the world, recording more species in one day than ever before. This was the second Global Big Day—a coming together of the global birding community, united by our shared passion for birds. 6263 species. 43,848 checklists. 15,953 participants. 145 countries. These numbers are a testament to what we can achieve when we work together. Each and every contribution made a real difference, and you are responsible for setting a new world record. Together, we did it. We are continually humbled by the generosity and passion of the birding community, and sincerely congratulate and thank you all for this amazing total. With any effort like this, there are always some good stats, photos, and stories to share—from the inspiring to the amusing. We've highlighted some of our favorites below, and hope that you enjoy them. Thank you for being a part of the Global Big Day and eBird, and we look forward to seeing your sightings continuing into the future.
Global Big Day by the numbers
6263 species; 43,848 checklists; 15,953 participants; 145 countries. These numbers will only continue to grow—you can still enter sightings and have them count! You can follow along with live results at Global Big Day HQ. Last year's Global Big Day featured a final tally of 6158 species; only 5980 of which had been entered by the time the 2015 summary was published.
1263 eBirders submitted their first eBird checklist ever on 14 May; with at least one new eBirder from more than 50 countries.
33 eBirders observed more than 200 species on the Global Big Day, with 171 species earning a spot in the World Top 100.
898 species were reported by just one person—showing how much your efforts can make a difference. This is 14% of the entire Global Big Day list! Your sightings truly count.
Peru and Brazil battled for top country again, with Peru edging out their eastern neighbor for the second year in a row.
Around the world, individuals and organizations grabbed the idea of Global Big Day and ran with it, beyond our wildest expectations. It has been incredibly inspiring to see the pride and passion that marks these efforts, and the resulting joy and sightings that come from everyone involved. Here is a highlight reel of some of the regional efforts that have been brought to our attention—we apologize for any that we may have inadvertently omitted due to post-GBD craziness.
Starting close to eBird HQ, the United States submitted more than 29,000 checklists, an increase of nearly 2,000 over last year. Team Sapsucker traversed the mountains and prairies of Colorado, finding 232 species on the Global Big Day—a new record for the state! More than 12,000 other eBirders took part across the US and Canada, reporting 713 and 381 species in their respective countries. Eight states and one province reported more than 1,000 complete checklists (New York, California, Pennsylvania, Michigan, New Jersey, Massachusetts, Colorado, and Texas; plus Ontario)—you can see full stats for US states here and Canadian provinces here.
Moving south through the Americas, hundreds of observers in Mexico entered 658 species, thanks to outreach efforts from CONABIO and numerous local organizations there. The grassroots organization in Mexico was tremendous, and helped bring this year's total more than 70 higher than 2015's! Mexico is currently 4 species behind Venezuela, and 5 ahead of Argentina—a very close race! Throughout Central America, eBird Centroamérica's organization and outreach helped net 852 species from the region, including impressive totals of 516 in Panama, 501 in Costa Rica, and a remarkable 445 from Guatemala!
South America—the bird continent. More than 1/3 of the world's birds occur here, so it is not surprising that 2500 species were reported on the Global Big Day from South America alone; 75.5% of all bird species ever reported to eBird from South America! As with last year, one of the most heated (but friendly!) competitions of the Global Big Day was between Peru and Brazil. Throughout much of Saturday and Sunday, Brazil was ahead in the standings, often going back and forth for 1st with Peru. By the time that the final sightings were rolling in on Tuesday, the total was an astounding 1223 species in Peru, with an equally impressive 1127 species in Brazil. Great job to both countries—with special thanks to our partners at eBird Brasil and eBird Perú! We very much look forward to watching this annual story play out in 2017. Colombia and Ecuador also had incredible species totals this year—931 in Colombia and 908 in Ecuador. In 2017, the race for most species could have more contenders! Elsewhere in South America, Argentina put up an impressive 653 species, and Uruguay edged out Paraguay, 195–152. It was a privilege to watch sightings rolling in from almost 1200 participants across South America—truly impressive coverage from such an incredible part of the world.
In Europe, more than 500 eBirders noted 414 species. Impressive regional efforts included a close race in Iberia, where Spain noted 262 species as compared to Portugal's 252. The new eBird España team did some great outreach, and the results show their work! Thanks specifically to the efforts of one person in Bulgaria, the country-wide total of 200 garnered fourth place in all of Europe, edging out even the United Kingdom! In the UK, support from great groups like Birdwatch helped get more than 150 lists reporting 179 species. An impressive 19 European countries tallied more than 100 species on May 14th—exciting to see such broad coverage!
Some of Africa's great stories last year came out of Tanzania and Zimbabwe, and this continued with the second Global Big Day!  However, the leader on the African playing field was South Africa, thanks largely to the great efforts from BirdLife South Africa and BirdLasser. The total of 395 species in South Africa was good enough for #14 worldwide! Tanzania came in second with 326, and Zimbabwe a close 3rd at 318, thanks to the engagement from BirdLife Zimbabwe. A scattering of checklists in Congo, Cameroon, Liberia, Angola, Ghana, and Gambia were crucial for the global total; a big thanks to the Western African birders on Global Big Day. This year's total of 932 species from Africa is 42% of the all-time eBird total for the continent—can we get that to 50% or higher in 2017?
In Asia, India held on to their spot atop the species podium, with a total of 452 due to the great efforts of our partners at eBird India. This year's biggest Global Big Day growth was in China and Bhutan, both countries that had relatively few species last year (208 and 8!), but ended up with 303 and 251 this year! The Bhutanese effort even got some attention in the local press. The China total would have been higher as well, except that a carload of birders doing a big day in Yunnan province got stuck behind a large landslide, and sat there until the blockage was dynamited instead of hitting a series of birding spots! Caught between a rock and a hard place… Impressive efforts in Thailand were due largely to outreach from the Bird Conservation Society of Thailand and our herculean eBird editor there. The eBird Taiwan team did a great job, and surpassed last year's Taiwan total by a significant amount—235 being their final number.
In Australia and Oceania, 488 species came out of Australia, and many island endemics were gotten in archipelagos such as Fiji, Palau, and Micronesia. To check out the totals for any country for the Global Big Day, take a look at our country summary page—this will continually be updated as more information comes in, and is a great way to see what happened around you!
So there you have it: a new benchmark for a single day of birding—6263 species and growing. And all of it is due to your involvement. Thank you. The totals will continue to update as sightings come in over the next month or two—if you haven't entered your data yet, it is not too late! If you know anyone who may have seen interesting birds on May 14, please let them know that they can still be a part of birding's biggest day.
Of course, eBird doesn't only exist on one day of the year. Global Big Day is just one of 365 opportunities/year to be a part of a global network of birdwatchers, researchers, and conservationists working together with a shared passion for birds. Any bird that you see, anywhere, at any time, can become a part of this global resource—helping your fellow birdwatchers as well as the birds that we all care about. So take a look at eBird Mobile, or how to find birds near you. Go out, explore, have fun, and let all of us know what you saw. Your sightings can help change the world. We'll see you out there.