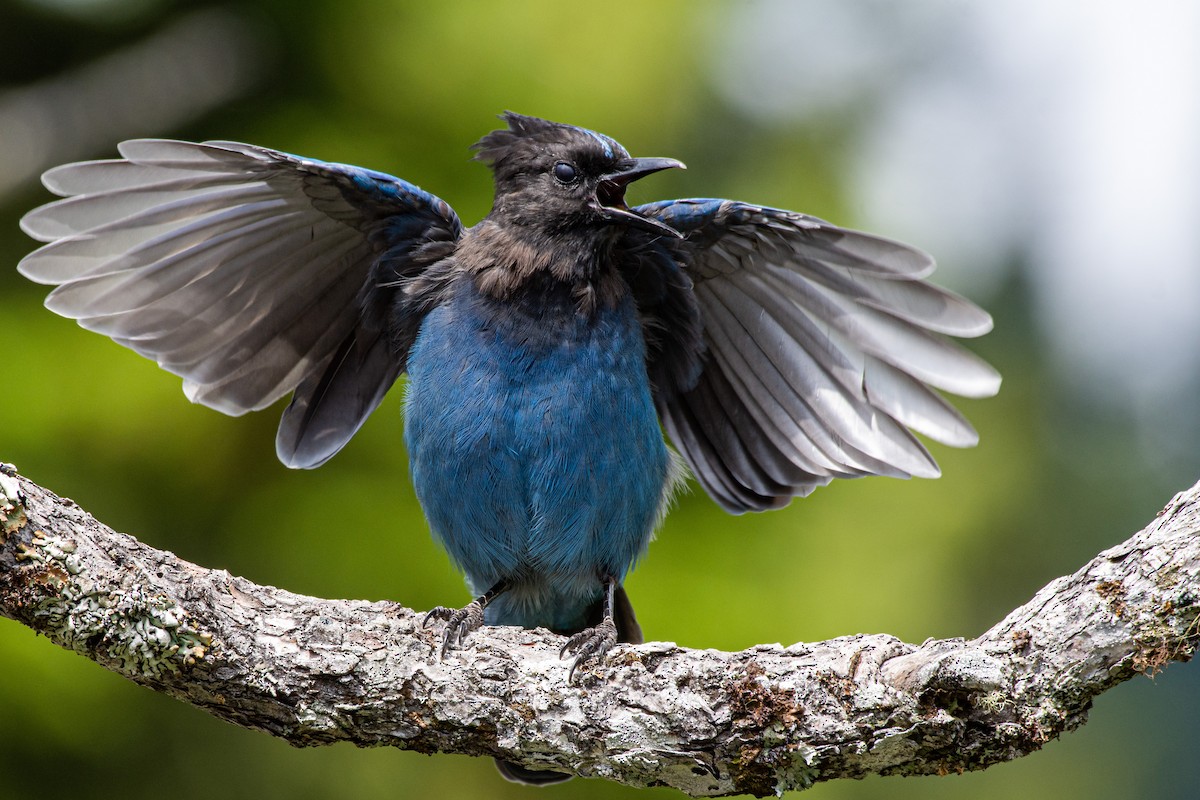 eBird is celebrating 20 years of powering data-driven approaches to science, conservation, and education through shared birding experiences. eBird launched in 2002 with a simple idea: "Record any bird you see, from anywhere and any time, then explore where the birds are!"
Since the first public eBird checklist was submitted on 8 May 2002, eBird has grown into one of the largest biodiversity projects in the world, gathering millions of checklists, with tens of millions of bird observations every single month. And while it still remains true to its original goal, eBird has also become much more.
Today, eBird is a global community collaboration with hundreds of partners, thousands of volunteers, and more than 773,000 eBirders around the world. By striving to meet the needs of bird enthusiasts and professionals alike, eBird is an increasingly essential resource for insight into bird populations on a global scale.
By reporting birds to eBird, you make a difference. The 89 million checklists and 1.2 billion observations in the eBird database (and counting!) represent an unparalleled source of biodiversity information for research and conservation. To date, raw eBird data have been downloaded nearly 250,000 times and incorporated into more than 550 scientific publications.
Cutting-edge advancements such as Merlin Bird ID, Shorebird Viz, and eBird Status visualizations are only possible thanks to decades of support from bird enthusiasts like you. We are truly inspired and grateful. We can't wait to see what we accomplish together over the next 20 years!
eBird Through Time
Join us on a journey through time as we look back at 20 years of eBird
2002
eBird launches its original website; the first eBird checklist is submitted and the first eBird portal—eBird Vermont—is created.
2005
Version 2 of the eBird website premieres with the slogan "eBird: where bird is the word." At the time, there were only 350,000 eBird checklists—or 'Observation Reports' as they were called back then. Today there are nearly 80 million!
The eBird homepage (left) and 'Observation Report' entry page (right), ca. 2008
2011
eBird goes global with the ability to enter and explore bird observations from anywhere in the world, and introduces some of our most popular birding tools including Alerts, Top100, and improved range maps.
Comparison of eBird species maps for Northern Cardinal pre-2011 (left) and post-2011 (right)
2015
eBird partners with the Macaulay Library to support uploading and archiving photos and sounds on eBird checklists. The Macaulay Library now contains more than 36 million bird photos and more than 1.3 million audio recordings.
More than 14,000 eBirders participate in the first Global Big Day.
Built off the successes of BirdLog, eBird launches eBird Mobile—the first 100% free app that allows quick and easy eBird data entry directly from the field.
2018
The eBird homepage premieres a fresh new look, featuring the "checklist streak" stat plus easier access to eBird's science and portal pages.
More than 43,000 complete checklists were submitted during the first October Big Day.
The first eBird Status and Trends results model the populations of 107 bird species in North America. Today, eBird Status visualizations provide detailed population information for more than 1,000 species across their global ranges.
2020-2021
To better serve the growing number of eBirders, in 2020 we migrated the entire eBird database to a new management system. Below were a few of the creative images shared by the eBird community during the database update period:

Today, tomorrow, and beyond
eBird turns 20 with a Global Big Day celebration! We will continue developing resources that make birding rewarding for you and valuable for science, and support the growth of the global eBird community in exciting new ways for many years to come.