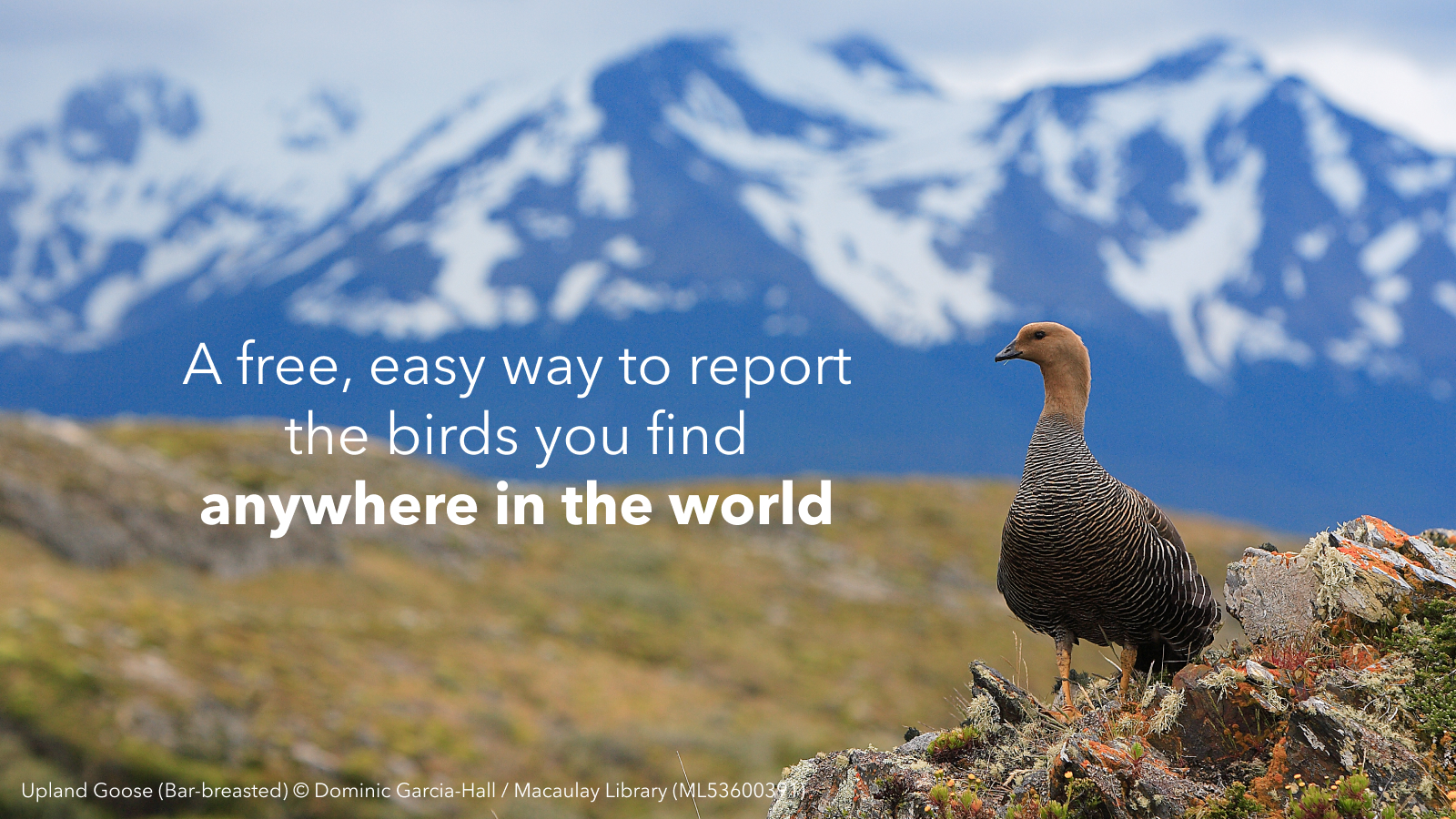 eBird Mobile makes it easy to record the birds you find and seamlessly link observations with eBird–a global online database of bird records used by hundreds of thousands of birders around the world. This free resource helps you keep track of your birding activity, while making your data openly available for scientific research, education, and conservation.

eBird Mobile is the only app that passes information directly from a your mobile device to your eBird account on the web.

Get eBird Mobile
---
Track your bird sightings
eBird Mobile is a free resource to create and submit lists of birds on the go – even without wifi! Simply select when and where you went birding and enter the birds you encounter. eBird Mobile can also help you calculate how far you traveled and how much time you spent birding so you're free to focus on the birds!

Key Features
Checklists customized for your location and time of year, showing most likely species based on eBird data.
Real-time feedback on whether a sighting is rare in the area.
Quick entry tools to make adding species and notes faster than ever before.
GPS enabled location plotting and tracking options.
Summarize your birding activity with Life, Year, and Month lists for any region or nearby location.
---
Explore eBird Data

Discover hundreds of thousands of eBird Hotspots by region, distance from you, or when they were last visited. Search for recent reports of species nearby and find new birds you've always wanted to see. eBird Mobile Explore gives you essential information to plan your birding activity such as when and where species were last reported to eBird, plus navigation directions to get you there faster.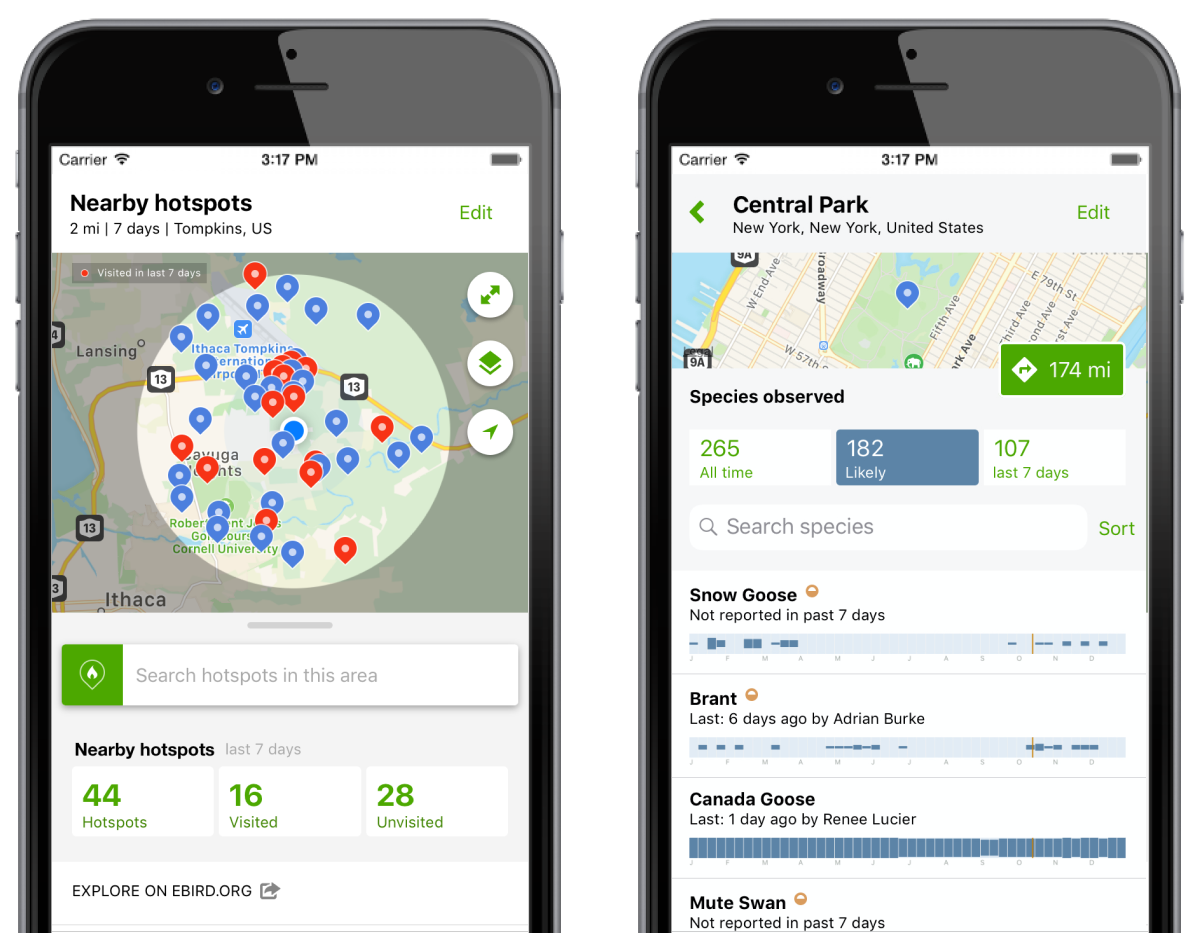 ---
Works anywhere in the world
Full offline functionality – download regional packs for use in places with limited or no internet connection.
Entire app translated to over 20 languages.
Common names available in 78 languages and regional versions (e.g., Portuguese names in Brazil or in Portugal)
Complete global taxonomy based on The Clements Checklist of Birds of the World.