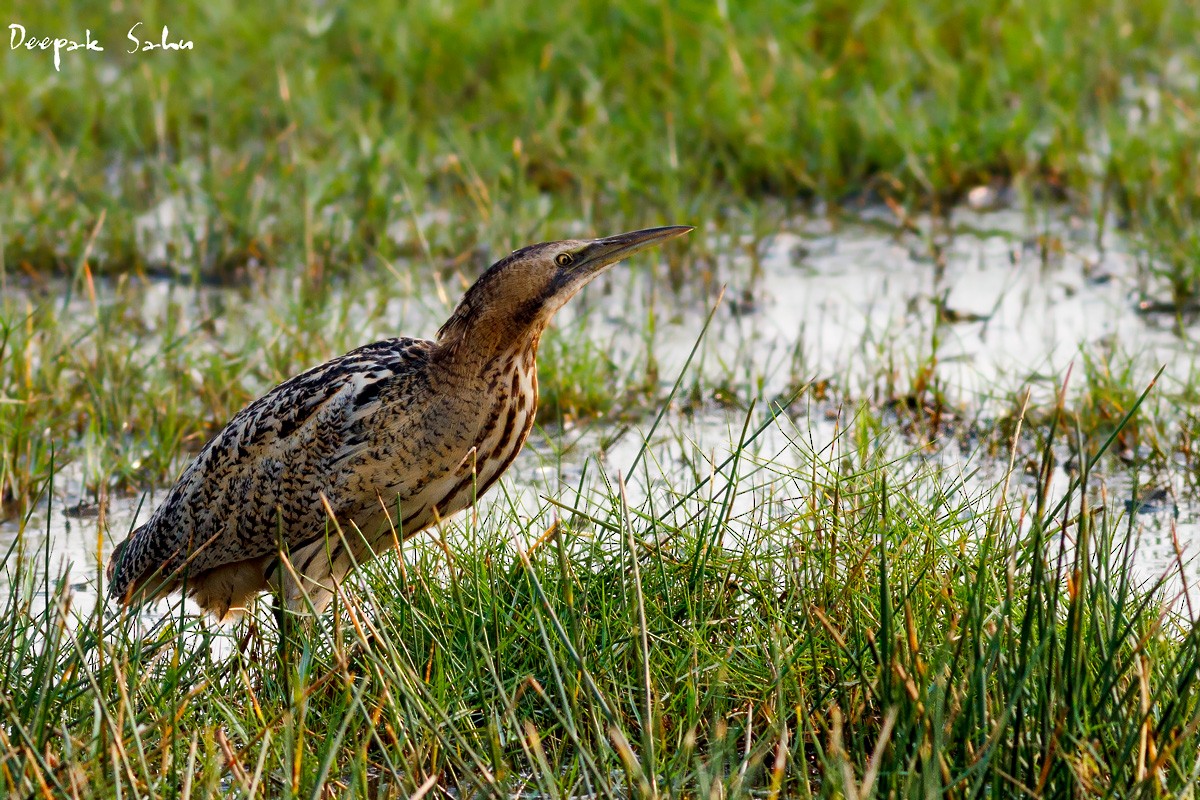 This month's eBirder of the Month challenge, sponsored by Carl Zeiss Sports Optics, encourages you to share July birding with others. The eBirder of the Month will be drawn from eBirders who submit 15 eligible shared checklists during July.  These shared checklists may be shared with you from another person, or shared from you to someone else—the only thing is that all people on the shared checklist were birding together. These checklists must be entered, shared, and accepted by the last day of the month. Winners will be notified by the 10th of the following month. Although July is sometimes thought of as a 'slow month' for birding, there is actually a ton to learn, see, and share with friends. Read on to see some of the ways that we enjoy birding in July.
Birds are still breeding across much of the world, and you can track the breeding evidence that you find. You can color in the map on your eBird Profile. Many species disperse beyond normal ranges at this time of year, like marshbirds, or grassland birds (check out Dickcissel in the eastern US in June this year). Shorebirds are on the move globally, and checking your local water body or rain-dependent puddle after any inclement weather can be a great way to find local rarities.
This is also a great time of year to check your local patch, or keep an eye out in the yard—great potential for some new additions to those lists from these dispersing birds, or to witness large flocks of birds heading to roost around dawn and dusk. In eastern North America, this is often evidenced by movements of species with fairly specialized habitat requirements—e.g., Blackburnian Warbler, Canada Warbler, Hooded Warbler—moving across the landscape into edge habitats or wooded wetlands.
In other parts of the world, some species may take part in molt migration—moving from their breeding haunts to a new region where they'll replace flight feathers in preparation for the oncoming migration. Many grassland and marsh-loving species are moving around at this time of year as well; checking a nice-looking field or your local patch of reeds may yield some unexpected results.
Whatever your bird community is, things are happening in July that can result in some fun sightings. July is full of potential, and with your help we can broaden our collective understanding of this understudied time of year. What better excuse to get out birding with a friend?
Each month we will feature a new eBird challenge and set of selection criteria. The monthly winners will each receive a new ZEISS Conquest HD 8×42 binocular.
Carl Zeiss Sports Optics is a proven leader in sports optics and is the official optics sponsor for eBird. "Carl Zeiss feels strongly that by partnering with the Cornell Lab we can provide meaningful support for their ability to carry out their research, conservation, and education work around the world," says Mike Jensen,  President of Carl Zeiss Sports Optics, North America. "The Cornell Lab is making a difference for birds, and from the highest levels of our company we're committed to promoting birding and the Lab's work, so there's a great collaboration. eBird is a truly unique and synergistic portal between the Lab and birders, and we welcome the opportunity to support them both."
Find out more: