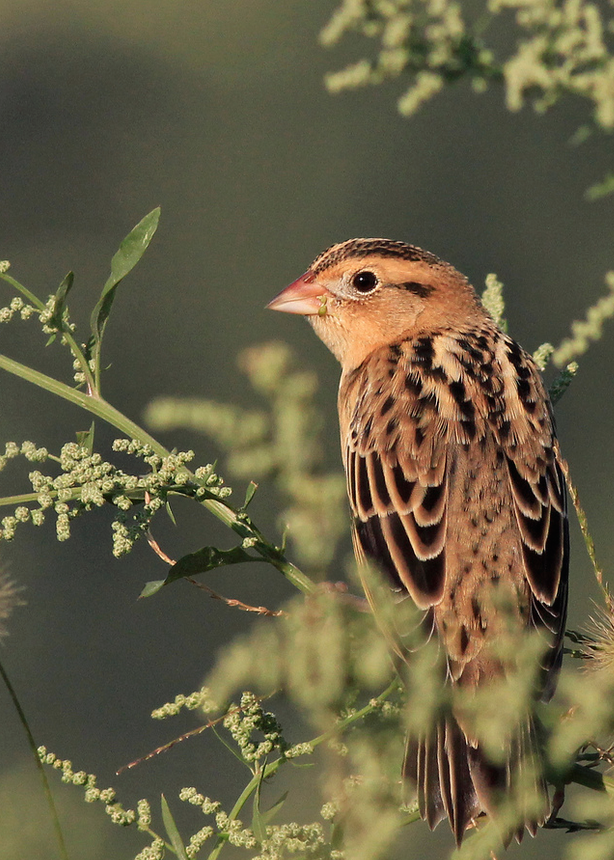 This month's eBirder of the month challenge, sponsored by Carl Zeiss Sports Optics, is going to keep your eyes trained skyward. In September, birds are in the throes of migration on a global scale. In North America, almost every group of migrant birds is in full-blown movement over the coming month. This means that in addition to great birding, there is also the chance to witness visible migration events happening right overhead. By keeping an eye cast upwards and noting the birds that pass overhead, we can gain a more complete understanding of which birds are using a habitat, and which are just passing through. The eBirder of the month will be drawn from eBirders who submit at least 30 complete checklists containing one or more Flyover codes during September. That is an average of one checklist a day—a good reason to get outside during one of the most migrant-filled months of the year! Winners will be notified by the 10th of the following month.
You might think that you need to live near one of the great "migrant traps" of the world to witness migration in action: Cape May, NJ; Point Reyes, CA; Falsterbo, Sweden; Eilat, Israel; or any of the many other peninsulas and avian focusing points in the world. You don't; migration is everywhere! While migration is most visible at these great concentration points, many birds move in a broad front across the continent, and birders everywhere can do a great job of capturing this by entering their data into eBird. The idea behind this challenge is to look for signs on visible migration at your favorite birding sites by recording all high flying birds as 'flyovers' on each checklist you submit. Not all flyovers are migrants, but any bird that is passing overhead, not using the habitat that you're standing in, should be marked as a Flyover. For information using the flyover code, please see this article.
During the course of your eBirding this month, many of the birds you see and hear will be local residents, and you can record these on your checklists as you normally would. But you'll likely detect some high flying birds, perhaps swallows, raptors, or waterfowl. They could also be Bobolinks, a common fall flyover in eastern North America; or various species of songbirds that can be detected migrating overhead.   You should record these birds as 'flyovers' using the "F-Flyover" breeding code that is available if you click the "Show details" button next to the species in the checklist entry process, and then use the drop down list for "Breeding Codes." Recording your flyover birds in this way will help analysts determine which birds are actually using the habitat you're standing in, versus just flying over on migration or other local movements. Good luck, and enjoy watching migration!
Each month we will feature a new eBird challenge and set of selection criteria. The monthly winners will each receive a new ZEISS Conquest HD 8×42 binocular.
Carl Zeiss Sports Optics is a proven leader in sports optics and is the official optics sponsor for eBird. "Carl Zeiss feels strongly that by partnering with the Cornell Lab we can provide meaningful support for their ability to carry out their research, conservation, and education work around the world," says Mike Jensen,  President of Carl Zeiss Sports Optics, North America. "The Cornell Lab is making a difference for birds, and from the highest levels of our company we're committed to promoting birding and the Lab's work, so there's a great collaboration. eBird is a truly unique and synergistic portal between the Lab and birders, and we welcome the opportunity to support them both."
Find out more: