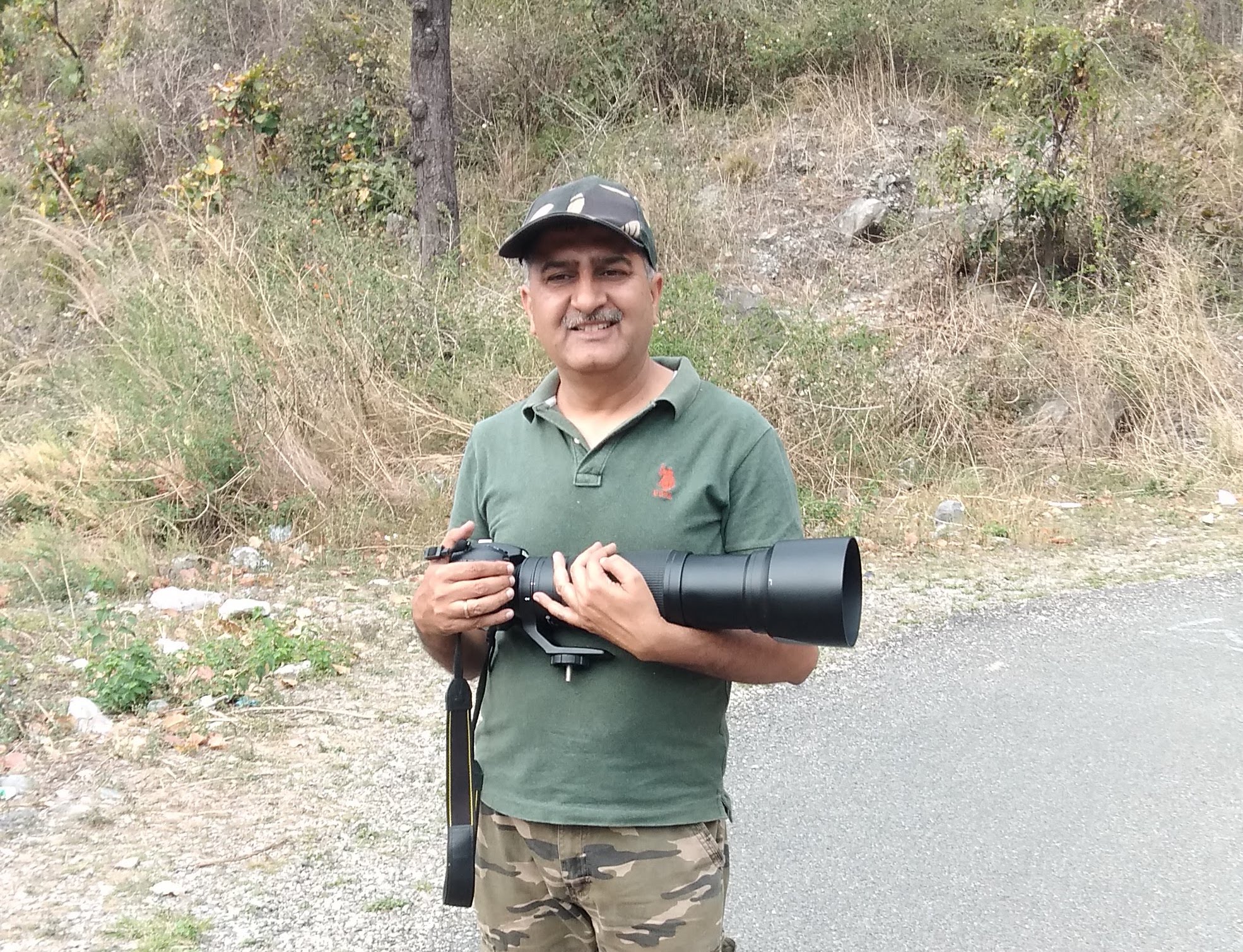 Please join us in congratulating Sanjiv Khanna of Jalandhar, Punjab, India, winner of the October 2019 eBird Challenge, sponsored by Carl Zeiss Sports Optics. Sanjiv's name was drawn randomly from 4,612 eBirders who submitted at least 31 eligible checklists in October that included counts of every bird on the checklist. Sanjiv will receive a new ZEISS Conquest HD 8×42 binocular for his eBirding efforts. Here's Sanjiv's birding story:
I'm a bird lover.
I spent my entire childhood at Chirimiri at Kurasia Colliery, a unit of South Eastern Coalfield Limited in central India. It is a densely forested area where my schooling was completed. That's where my first contact with the winged ones occurred.
My passion of being close to nature and birds kept simmering in me and I continued to work for the same at Jalandhar, Punjab, a northern state in India. I established my NGO Aashray here. For last 25 years, I have been rescuing birds at my self-funded bird shelter. Over that time I have rescued more than 1100 birds. I get help in this effort from my doctor wife Alka Khanna, my doctor son Kanav Khanna and my daughter Vani. I feel bird rescue is as important as counting, observation and research. I also feel proud that I could rescue a large number of birds in my life without any support from government.
My work on birds is reflected in my write ups "Life on Wings by Sanjiv Khanna" and Facebook page Punjab Bird Club. Of late, I have completed a basic course in Ornithology at BNHS India.
Being settled at Jalandhar in Punjab, a most green state of India, I am surrounded by Jammu Kashmir and Himachal Pradesh. A rich biodiversity and variety of bird species is available in the region. I also do bird counts and observations in the Himalayan foothills of Himachal. A huge migration of birds is counted at Harike Wetlands, Kapurthala Nangal, Pong Dam Talwara and Keshopur Wetlands around me. I have been involved in many major birds counts and observations in north India. Punjab Bird club in Facebook, Punjab bird count group in eBird and Punjab bird club in WhatsApp are formed by me for conducting many major independent bird counts in region. Dr. Gurpartap Singh a well known birder of region have always been a help for me in every venture. I also managed to conduct some interesting birding events like "Rare and lost Birds" to attract people close to ornithology and bird love.
May this passion to work for wildlife never end! Amen!