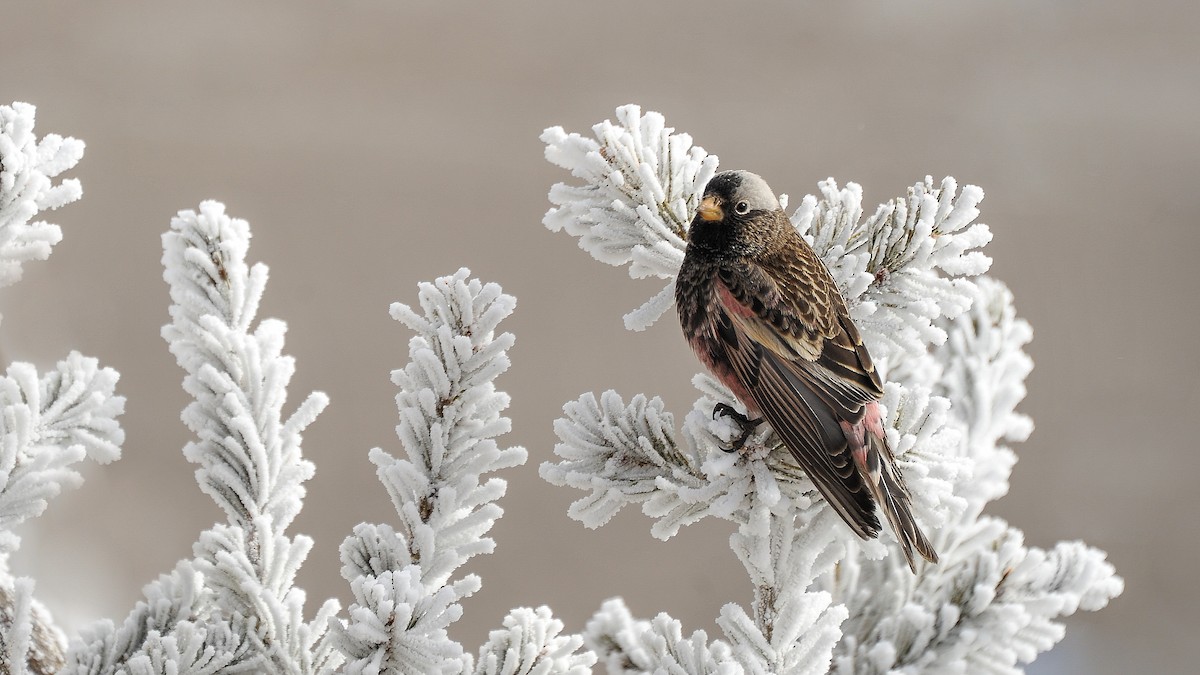 Sixteen years ago, we embarked on a grand experiment: using the web to connect birdwatchers around the world in a way that informs research and conservation. With every year that goes by, we're humbled and awed by the passion and drive of the community that continues to power this experiment. There are now more than 420,000 eBirders who have contributed the sightings from out your window, on the way to work, or from your leisure-time visits to parks, ponds, and fields. You have collected more than 590 million bird observations, continuing to make eBird the world's largest biodiversity-related citizen science project. Importantly, everything that you do makes a difference for the birds that we care about: helping inspire the millions of people each year who come to eBird to learn; assisting the tens of thousands of people who use eBird data every year for research, conservation, and education; and informing work that helps the birds themselves.
2018 was a milestone year for eBird, delivering a new era of scientific and conservation applications, innovative new birding tools, and much more. Of course, as always, all of this is 100% free of charge to anyone who wishes to use it. We appreciate and thank our eBird Supporters who help support eBird by making a monthly contribution. Here's what made our list of what we will remember from 2018.
Science and Conservation
2018 heralded a new era of eBird Science: Status and Trends. You can now explore detailed population information for 107 species of North American birds, providing an unprecedented depth of information in four key areas: abundance maps; 10-year population trend maps; habitat association charts; and range maps. These results are the culmination of eBird's initial vision of connecting birders around the world in a way that informs research and conservation. Explore more.
Researchers published 45 peer-reviewed publications this year incorporating eBird data, bringing the total number of peer-reviewed publications using eBird data to over 220. See all eBird publications here.
eBird data downloads are now updated *monthly* and continue to be a free resource that is accessible via the Data Download page. More than 100,000 people downloaded raw eBird data for analysis and more than 3,400,000 people visited the eBird website in 2018.
New Birding Tools
2018 brought us Explore Species: a page for every bird in the world that combines everything that eBird, Merlin, and the Macaulay Library has to offer for every species. Check out ID text, photos & sounds, and also how your personal stats compare to worldwide eBird stats!
In January 2018 we released the new eBird homepage, bringing more of eBird into a mobile-friendly environment, as well as introducing fun new elements like checklist streak and feeds of top photos and audio uploaded in the past 24 hours. We can hardly remember the old page now!
The eBird Photo and Sound Quiz lets you test yourself on the birds of a region: pick your spot of interest and get a tailor-made quiz featuring images or sounds uploaded by your fellow eBirders. And while you're quizzing yourself, your ratings of photos and sounds help curate the Macaulay Library archive—it's a win-win!
eBird Mobile took some big steps in 2018. Checklist sharing from within the app now lets you add your friends' usernames before you enter the list—no need to go back later on the computer. Checklist editing for mobile-submitted lists gives you the chance to add the species you only remembered after the moment you hit Submit. Merlin ID linkage allows you to tap on any species name and be just one more tap from Merlin Bird ID's photos, sounds, and ID text. More than 67% of eBird data are now entered on eBird Mobile. Stay tuned in 2019 for eBird Mobile 2.0: a new chapter in efficiently logging your sightings.
Merlin Bird ID has expanded to cover more than 3000 species, with bird ID tips including AI-powered Photo ID for all regularly occurring species from Canada south to Panama, plus Hawaii, 1000 species in Colombia, all of Chile, Southeast Brazil, and Western and Northern Europe. The app now displays seasonal patterns of birds for your area on Explore Birds, and your eBird Life List has been integrated to remind you whether you've already seen a species.
eBird Essentials
With help from professional educators at the Cornell Lab of Ornithology, we developed our eBird Essentials course. The course just takes an hour or so and has short videos, questions, and quizzes to make sure you learn key concepts. Our hope is that everyone who submits to eBird or is curious about the project gives it a try. Maximize the value of your sightings by learning about the best practices for submitting your observations. Learn how your daily observations contribute to other birders, science, and conservation. Try eBird Essentials today!
eBird Team and Partner Expansion
Thanks to the generosity of Zeiss, we were able to award 21 eBirders free binoculars in 2018. We are excited to continue our eBirder of the Month awards in 2019 to thank our eBird community for their commitment to submit observations in the best possible way. In 2019, will you win free Zeiss binoculars?
One new person joined the core Team eBird here at the Cornell Lab of Ornithology: Andrew Dreelin, the eBird Project Assistant, is helping us support the community and ensuring that our new tools are thoroughly tested and working for eBirders everywhere.
We launched two new eBird portals: eBird Colombia and Montana eBird. eBird Colombia is a fantastic collaboration with a network of bird-focused groups throughout the country of Colombia, including Asociación Bogotana de Ornitología, Asociación Colombiana de Ornitología, Asociación para el estudio y conservación de las aves acuáticas en Colombia "Calidris", Fundación Ecológica Colibríes de Altaquer – FELCA, Fundación SELVA, Instituto de Investigación de Recursos Biológicos Alexander von Humboldt, Sociedad Antioqueña de Ornitología, and the Sociedad Caldense de Ornitología. For Montana eBird, we've been fortunate to work with Montana Audubon to provide a new resource for their excellent birding community.
The Maine Bird Atlas joined the eBird Atlas team in 2018, making it the third official atlas portal with Wisconsin (completed fourth year of atlasing in 2018) and Virginia (completed third year). Atlases in eBird allow birders to integrate their atlas efforts—searching within defined grid cells for birds (usually breeding birds, but not always)—with their eBird account, so all their data is in one place. In 2019, we'll be building an eBird portal for the New Zealand Bird Atlas—stay tuned for more news in the coming months! We're excited to work with more states on atlases in the future, and there is no better way to tap into a large community of active bird enthusiasts for as atlas effort. Please email us if you have interest in starting an atlas project or know of a group who does.
2018 eBird Growth
It has been an inspiring year with some huge steps for eBird, and we can't wait to see what we can continue to build together with you in 2019.