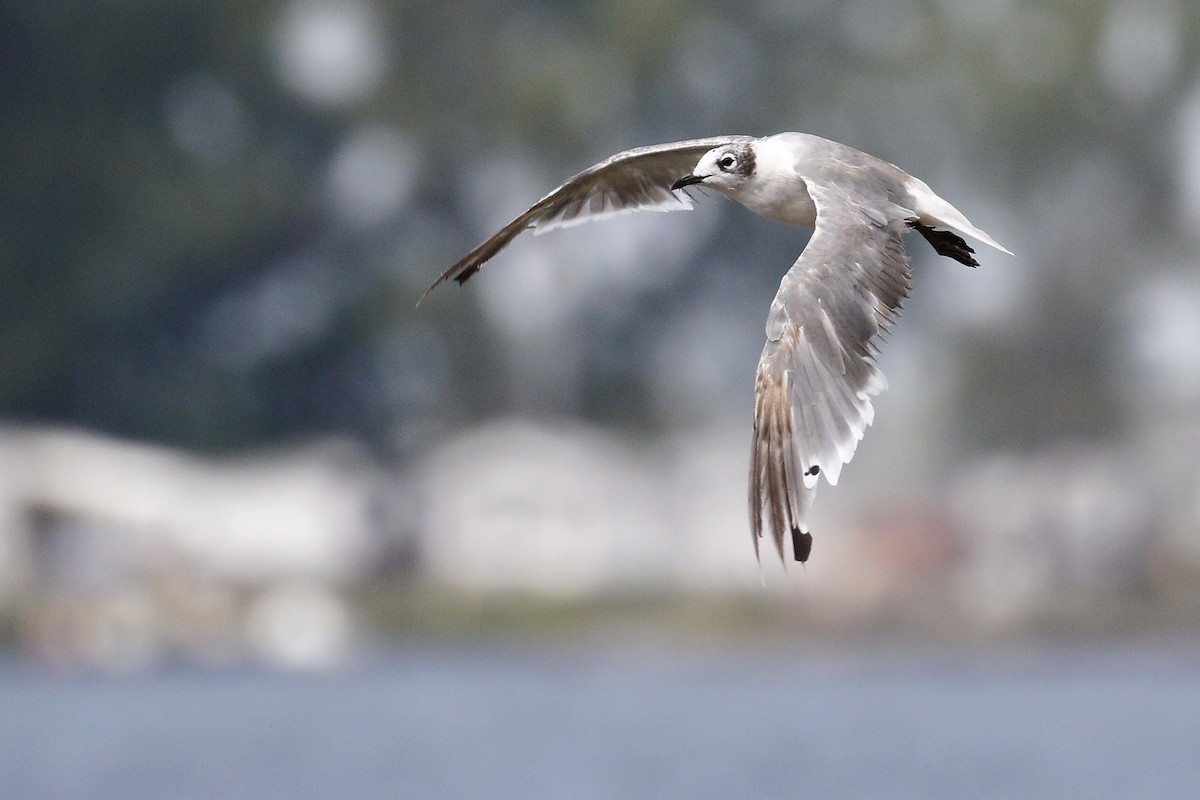 Ever wonder who reviews all those flagged records behind the scenes? The Wisconsin eBird team consists of 20+ volunteers with a diverse set of backgrounds and specialties. We've grown considerably over the years–incorporating more local reviewers. Check out the map to see who reviews birds in your area.  Read on to learn more about this dedicated group of volunteers.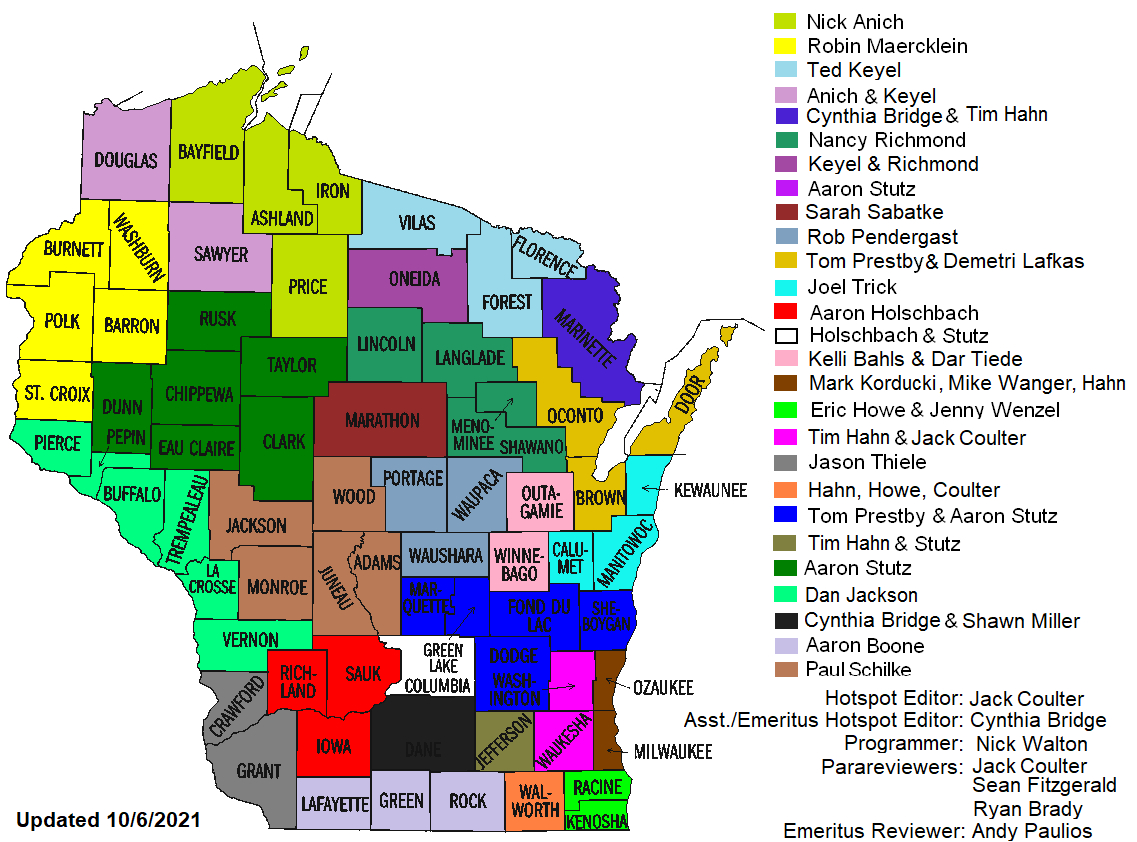 ---
Nick Anich is a conservation biologist for the Wisconsin DNR,
currently serving as the coordinator for Wisconsin Breeding Bird Atlas II.  Nick lives in Ashland with his wife Paula, and three children.  He has also been involved with research on Kirtland's Warblers and Wisconsin's resident boreal bird species. He is one of the WI eBird Team leaders, producing content for the WI eBird webpage, editing filters, and primarily reviewing for the northern counties (Ashland, Bayfield, Douglas, Iron, Price, and Sawyer).
---
Dan Belter Dan Belter is the guru of Marathon County,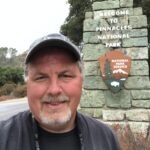 where he has been birding for over 30 years. Dan served a 5-year term on the WSO records committee, has been been a member for over 30 years, and is currently the winter field notes compiler for The Passenger Pigeon (a WSO journal). Dan was also the Marathon County coordinator during the Wisconsin Breeding Bird Atlas II project, which ended in 2019. In 10 years Dan is looking forward to retirement, where he will spend more of his time out birding and trying to find his 300th Marathon County bird species (currently at 294 species), if he doesn't find it before retirement. Dan will also plan more out of state birding trips, and hopefully travel to other countries to seek out new birds.
---
Ryan Brady is a conservation biologist with Wisconsin DNR in Ashland, where
he serves as bird monitoring coordinator for the Bureau of Natural Heritage Conservation. He is also Science Coordinator for the recently completed Wisconsin Breeding Bird Atlas II and leads communications for the Wisconsin Bird Conservation Partnership. Former chair of the WSO Records Committee, Ryan assists review of northern Wisconsin eBird records, enters second-hand rarities via the WIadmin account, and contributes content for the WI eBird and Atlas eBird front pages.
---
Cynthia Bridge is a reviewer for Dane and Marinette counties. She was the primary
Wisconsin hotspot reviewer for many years but has relinquished that role to Jack Coulter and now serves a minimalist role as hotspot review assistant/emeritus. Cynthia is a lifelong naturalist currently residing in Madison, Wisconsin. She is proud to be a native Yooper and still spends a considerable amount of time in the backwoods of Luce and Chippewa counties and along the pristine southern shore of Lake Superior in the eastern Upper Peninsula of Michigan. In addition to birding she enjoys nature photography, orchids, gardening, agate-hunting and insects, especially butterflies.
Before her current career as a speech language pathologist, Cynthia worked for The Institute for Bird Populations as a seasonal supervising field biologist for the MAPS banding program and conducted other bird banding and point count surveys for various organizations . She currently holds a federally issued master permit to band hummingbirds in Wisconsin and Michigan and spends a good part of her summers pursuing the avocational study of ruby-throated hummingbirds. She also bands the rare/vagrant hummingbirds coming through Wisconsin which contributes to our knowledge of the vagrancy and biology of these birds. She runs the Amberg and Wausaukee Breeding Bird Survey routes in Marinette County which was her childhood county of residence.
---
Aaron Boone is a lifelong birder and
avian ecologist from Beloit, Wisconsin who has recently relocated to South Texas.  Aaron grew up in the state line area and spent many days of his youth tromping around the Sugar River corridor (still no Yellow-crowned Night-Heron!).  Aaron served as the project coordinator for Ohio's second breeding bird atlas, which has recently been published, and he has been thrilled to be involved with Wisconsin's follow-up breeding bird atlas effort.  An avid eBirder for many years, Aaron continues to assist with data review in Rock, Green, and Lafayette counties.
---
Jack Coulter is a reviewer for Walworth, Washington, and Waukesha Counties,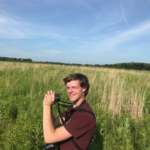 and the primary Hotspot Editor for the state. His passion for birds and birding came about as a byproduct of nature and nurture. He went on his first birding trip at the age of 4, when he went to Horicon Marsh with his Aunt, a Florida-based field ornithologist who, along with her husband and fellow ornithologist, continue to inspire him to this day. He started entering sightings into eBird at age 11 became steadily more involved in the Wisconsin birding community through middle and high school. Today, Jack is an undergraduate student at UW-Madison, pursuing a double major in economics and zoology. In the future, he hopes to attend law school and pursue a career as an environmental attorney. He currently acts as the Facebook Administrator for the Wisconsin Society for Ornithology and sits on the Board of Directors.
---
Sean Fitzgerald is an avian ecologist working in the
environmental consulting business. Sean has traveled widely and conducted avian work all over the country. An "ex-pat" of southeastern Wisconsin, Sean now lives in central Arizona with his wife and two kids.  An avid eBird user since 2005, Sean has assisted with the development of filters and review in southern India, Illinois, and also currently assists with review in Maricopa County, Arizona.  Sean's role in Wisconsin eBird is that of "data quality guru".
---
Hailing from Waukesha, Tim Hahn is a reviewer for Waukesha, Washington, Walworth, Jefferson and Marinette Counties and was the coordinator of Waukesha and Marinette Counties for the WBBA II. Tim serves on the board of the Wisconsin Society for Ornithology and is the lead editor for the WSO's quarterly scholarly journal The Passenger Pigeon. He serves as vice-president and communication director for the Benjamin F. Goss Bird Club in Waukesha, and leads bird hikes and field trips for the club and various birding events, including the WSO's annual convention and the Horicon Marsh Bird Festival. While he once attempted a "Wisconsin big year", Tim vows to never do it again. Rather, he now explores untapped and under-birded places, searching for interesting birds where no one previously thought to look. You can often find Tim hiking on the Ice Age National Scenic trail, documenting the birds he finds on his way to becoming a thousand-miler.
---
Aaron Holschbach is the current
reviewer for Sauk, Iowa, and Richland Counties. Aaron grew up in Manitowoc county where he watched and banded birds with his father. He worked as a paid Atlaser for the first Wisconsin Breeding Bird Atlas, and is the Sauk County Coordinator for WBBAII.  For the past 15 years he has worked in Sauk county, where he has done the majority of his birding, and he currently lives in Dane county with his wife and daughter.
---
Eric Howe is a reviewer for Kenosha,
Racine, and Walworth counties. He serves on the board of the Hoy Audubon Society (hoyaudubon.org) and the Chiwaukee Prairie Preservation Fund (chiwaukee.org). At Chiwaukee, he volunteers to locate and document uncommon native plants and enjoys birding while monitoring/removing invasive plants. Eric coordinates the Racine and Palmyra CBCs and runs the Paris, Raymond, and Washington Island BBS routes. Eric's interest in birding began in the mid-90s soon after joining Hoy (thanks to several mentors) and has developed over the years into a passion he now shares with his wife. They enjoy birding new regions but also love birding locally. Native plant and vegetable gardening, looking for bumblebees (and more) add to the fun.
---
Dan Jackson has been an avid birder in the Coulee Region around La Crosse for over 25 years and is the reviewer for the Mississippi River counties from Pierce down to Vernon. He is a field trip leader for the
Coulee Audubon Society and the Wisconsin Dragonfly Society and does most of his birding in the La Crosse area. However, he also does trips to other parts of the state, country, and the world when opportunities arise. In addition to birding, Dan is also very involved in surveying Odonata (dragonflies and damselflies) and is the record reviewer for the Wisconsin Odonata Survey, a reviewer of Wisconsin records for Odonata Central, and an Odonata record reviewer for BugGuide.net.
---
Ted Keyel is an avian ecologist working as an
environmental consultant. Ted grew up birding along the Racine lakeshore. He loves watching large flocks of birds and often can be found at migration sites or in search of true rarities (hybrids, "pigmentally-challenged" birds, etc). When he can, he enjoys photographing birds, auroras and whatever else he can find.
---
Mark Korducki is a eBird reviewer for Milwaukee and Ozaukee Counties and a long time member of the WSO Records Committee. Mark began birding at the age of 6 after receiving a field guide as a present. He began birding much more actively a decade later after getting his driver's license and taking a trip to Horicon Marsh. He joined the WSO a short time later and has been an active member ever since. He was the long time voice of the WSO Hotline and is the Coordinator of Wisconsin's 92 Breeding Bird Surveys.  He lives in New Berlin with his wife Kathy and two sons. Mark enjoys travel, especially chasing birds around Wisconsin and the ABA area.
---
Robin Maercklein worked for
21 years with the National Park Service, most recently as a biologist at St. Croix National Scenic Riverway where he conducted breeding bird surveys for 19 years. Birding has always been his passion and he began combing the woods and fields for birds near his Rice Lake home at the age of 14. Retiring in 2012, Robin lives in Balsam Lake Township in Polk County where he participates in numerous surveys with Wisconsin Bird Conservation Initiative and is the compiler for the Luck and Rice Lake Christmas Bird Counts. Robin is the primary reviewer for the Northwest Transition which includes the counties of Barron, Burnett, Polk, St. Croix and Washburn.
---
Stuart Malcolm is the eBird Reviewer for Outagamie & Winnebago Counties. An exiled Brit
in firstly Appleton and now Neenah, since 2011. He gets strange looks for replying to the question "are you looking at the Eagles?" with "no, the Gulls" (it must be the accent). He has submitted an ebird checklist in over 50 countries worldwide and on every continent (except Antartica). Currently President of the Northeast Wisconsin Birding Club. Love birding in the age of ebird and digiscoping. Takes lots of photos of Gulls & Shorebirds. (basically delete the text about atlas coordinator. Also there is a weird space in his paragraph on Word press)
---
Rob Pendergast
is the admin for Portage, Waupaca,
and Waushara Counties. Rob has spent the last decade exploring every nook and cranny of Portage County. In addition, he also wanders in and out of Wisconsin in search of new birds. He also volunteers as a field trip leader from time to time in both Wisconsin and Minnesota for various events. Rob is currently pursuing a Marketing degree at Mid-State Technical College in Stevens Point after a 4 year hiatus from school. He doesn't know where in Wisconsin he will end up once he graduates, but will always haunt the hotspots in central Wisconsin where he discovered his love for birds.
---
Tom Prestby
has been a part of the
Wisconsin eBird team since its beginnings more than a decade ago. He reviews records throughout the state, mainly in east-central Wisconsin, helps set filters throughout the state, and helps recruit and train new local eBird reviewers. Tom received his Master's degree at UW-Green Bay researching shorebirds and continues to work with UW-Green Bay on various research projects. He loves working for Wisconsin Breeding Bird Atlas II, in which he coordinates training and events, reviews atlas data, and conducts full-time field work. Casual bird-watching is still a priority of his when he has time, especially in the Green Bay area and in the north woods. He continues to serve on the Wisconsin Society for Ornithology Records Committee. Tom currently lives in Titletown in the shadows of Lambeau Field with his fiancé.
---
Nancy Richmond lives in Rhinelander
and reviews eBird observations for Langlade, Lincoln, Menominee, Shawano and Oneida Counties. She is active in avian citizen science projects including Western Great Lakes Owl Survey, Christmas Bird Count, Midwest Crane Count, Wisconsin Red Shouldered Hawk Survey, USGS Breeding Bird Survey and Wisconsin Breeding Bird Atlas II.
Her favorite bird is the one she's looking at.  Favorite bird song– Winter Wren always brings a big smile though Ruby-Crowned Kinglet's oversized song is a close second.
---
Paul Schilke
 reviews five Central Wisconsin
counties, but birds extensively throughout the state.  Paul grew up in the Green Bay area where he spent a lot of time birding along the Bay of Green Bay and the shore of Lake Michigan.  Paul obtained his B.S. and M.S. degrees in Wildlife Ecology from UW-Madison studying bird-habitat relationships in northern Wisconsin forests.  He has also conducted bird-related fieldwork around the state working with forest songbirds in the Baraboo Hills and Kickapoo Valley, grassland birds in the Military Ridge area and Fort McCoy, and Kirtland's Warblers in central and northwest Wisconsin.  Paul also enjoyed running a Breeding Bird Survey route and compiling the Kewaunee Christmas Bird Count for the last five years.
---
Aaron Stutz
became obsessed with birds
at age seven after his grandmother bought him his first field guide and binoculars.  Aaron currently serves on the Wisconsin Society for Ornithology Records Committee, runs the Flambeau Breeding Bird Survey Route, and was the Wisconsin Breeding Bird Atlas II County Coordinator for Jefferson and Rusk Counties. A high school mathematics teacher, eBird allows Aaron to combine his passions for birds, numbers, and data. Aaron does a lot of work on eBird filters, reviews records for parts of Southern and Northwestern Wisconsin, helped guide the import of all the data in Wisconsin Birdlife into eBird, and imported all records accepted by the Wisconsin Society for Ornithology Records Committee into eBird. These days Aaron is largely a "Patch Birder" frequenting his favorite hotspots around Jefferson County.
---
Jason Thiele is the regional reviewer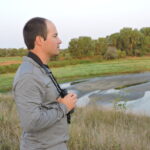 for Grant and Crawford counties. Jason is a native of Nebraska and currently works as a private lands biologist for the Nebraska Game and Parks Commission. However, he considers Wisconsin his second home. Earlier in his career, Jason spent several years working at Eagle Valley Nature Preserve in Grant County and fell in love with the Driftless Region and its birds—early spring rafts of thousands of waterfowl, unforgettable warbler fallouts in May, spectacular hawk migrations in the fall, impressive concentrations of Bald and Golden Eagles in the winter…the list goes on. His wife, Sara, grew up near Cassville, Wisconsin, and they and their two young boys make frequent trips back east to visit family, bird the Mississippi River bluffs, and listen to Jason's father-in-law gloat about the latest shellacking that the Badgers laid on the Huskers.
---
Joel Trick worked as a wildlife biologist
with the U.S. Fish and Wildlife Service in the Green Bay, Wisconsin Field Office for over 20 years prior to his retirement in 2012.   He birds in various areas of the state but concentrates on his home county of Manitowoc, and especially within his local patch.  For the past few years, his primary focus in birding has been working on the Wisconsin Breeding Bird Atlas.  Joel is the primary reviewer for Manitowoc, Kewaunee and Calumet Counties.
---
Jenny Wenzel has lived her entire life in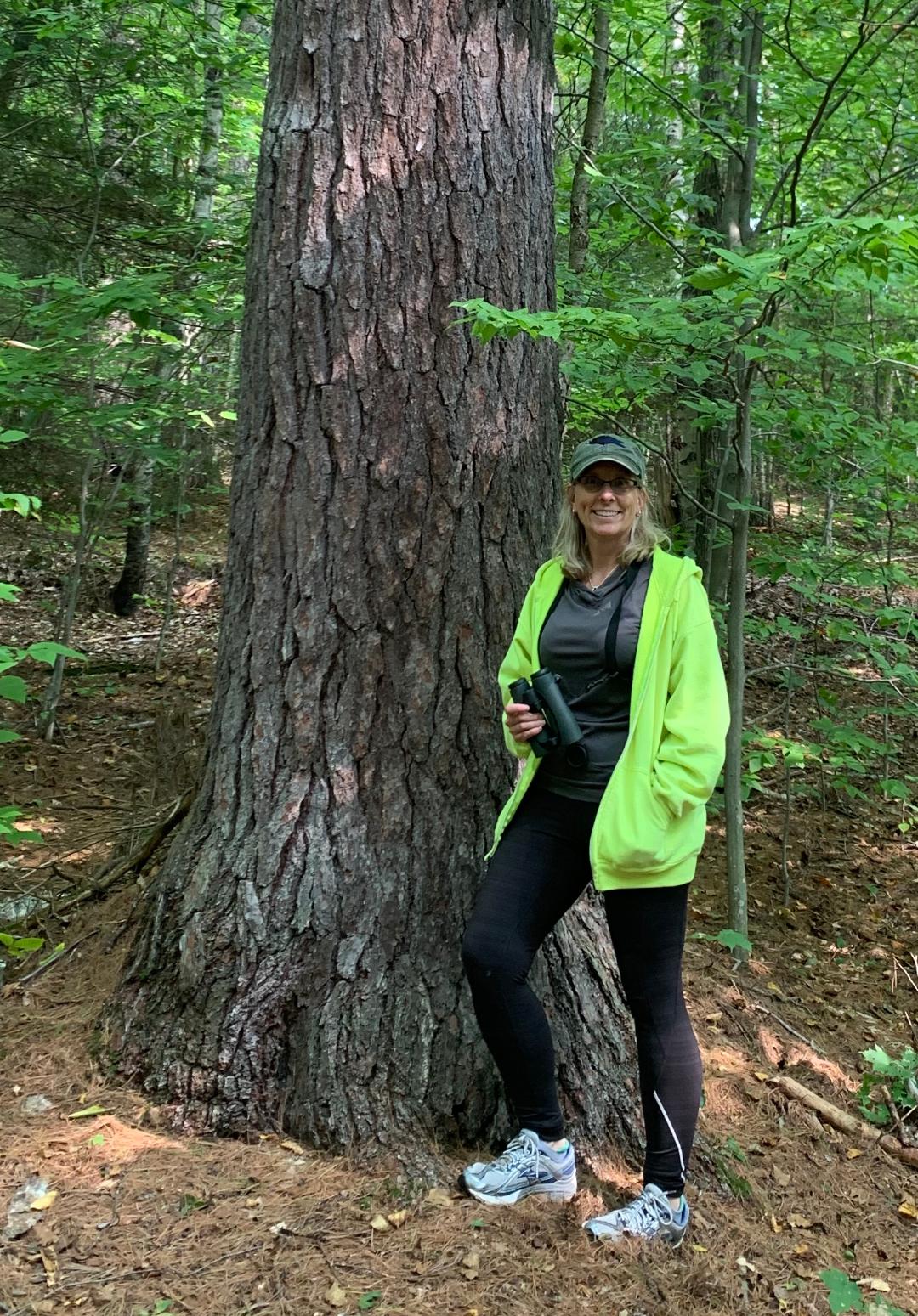 Wisconsin and has always been interested in nature, wildlife, and the outdoors. Highlights of her north woods summer vacations growing up were always seeing animals and birds, including Bald Eagles nesting, loons, deer, an occasional bear, and getting brief glimpses of Pileated Woodpeckers while out fishing or hiking. At night, listening to Whip-poor-wills and Barred Owls calling while sitting by the campfire was (and still is) always a treat.
She joined the Hoy Audubon Society in 2007 and has been active in the birding community since that time. She currently serves on the board of directors for both the Hoy Audubon Society and the Wisconsin Society for Ornithology. She also serves as a regional eBird reviewer and volunteered as a county coordinator for the recent breeding bird atlas in Wisconsin.
Jenny has observed 347 species of birds in Wisconsin and her favorite bird is the Pileated Woodpecker.
She and her husband David live in Racine county and monitor a 20 box bluebird trail every year. They still vacation up to Marinette County each summer. She is employed as an Occupational Therapist and a Certified Hand Therapist, working for Advocate Aurora Health Care. When not birding, she and David enjoy gardening, hiking, biking, kayaking, fishing and spending time with their furry family of dogs and cats.