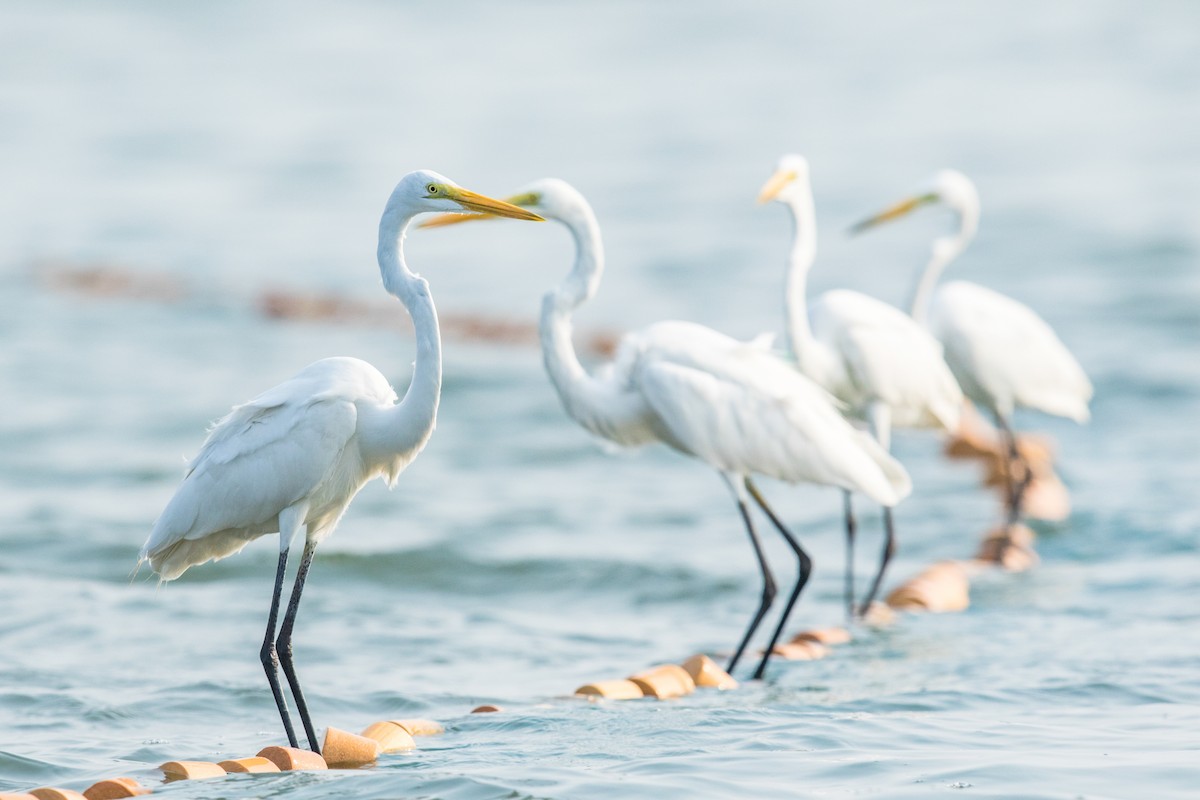 This month's eBirder of the Month Challenge, sponsored by Carl Zeiss Sports Optics, encourages you to get out every day to count birds! The eBirder of the Month will be drawn from eBirders who submit 31 eligible checklists during October that include counts of every species. Our 'eligible checklists' have two primary criteria: reporting all species (complete); and counting the number of individuals you observe. This month we want to focus on the importance of counting. Check out our counting tips here.
Birders around the world have submitted more than 700 million records to eBird—an extremely valuable resource for birders, researchers, and conservationists. Researchers and conservationists have used eBird data in more than 280 peer-reviewed and in hundreds of conservation initiatives around the world.
One of the most valuable pieces of information in your checklists is the number of individuals seen. The number of birds (abundance) you report provides more information about the observation than just whether or not you saw a species (occurrence). If you are birding in a wetland and spot a few Great Egrets, but only report an X (occurrence) it's not clear if there were 50 Great Egrets or only one. And that difference matters!
Observations of with counts are critical for understanding population trends of birds. A couple weeks ago, a paper led by Cornell Lab researchers documented the 29% decline of North American birds: 3 billion individual birds lost in the last 50 years. Now and in the coming years, your eBird data will become increasingly valuable to understand population trends and inform effective conservation efforts—get started this month by submitting 31 checklists with counts! Your eBirding is also an important action to help #BringBirdsBack.
Each month we will feature a new eBird challenge and set of selection criteria. The monthly winners will each receive a new ZEISS Conquest HD 8×42 binocular. In addition, don't forget about the 2019 Checklist-a-day Challenge—can you submit 365 eligible checklists this year?
Carl Zeiss Sports Optics is a proven leader in sports optics and is the official optics sponsor for eBird. "We are thrilled to continue our partnership with the Cornell Lab of Ornithology and support the vital scientific data being collected by dedicated eBirders." – Richard Moncrief, Birding and Nature Observation Segment Manager at Carl Zeiss SBE.