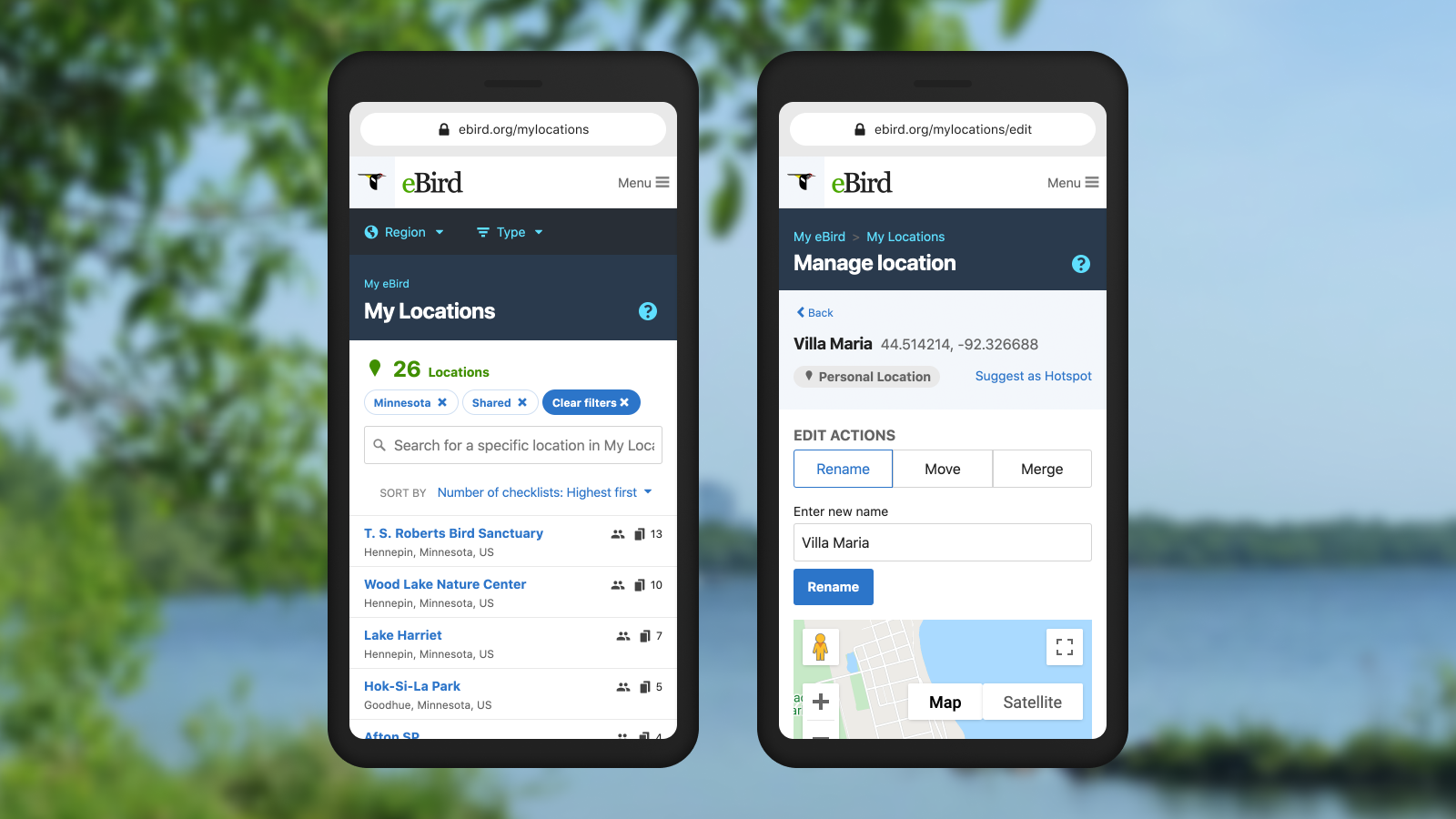 If you enjoy searching and filtering your checklists with the redesigned My Checklists, you'll love the updates to My Locations.
Check it out at https://ebird.org/mylocations! To see only locations that you can rename, move, or merge, filter by Type–Personal. Tap a location's name for convenient links to your species list, checklists, and bar chart summaries of your observations from that spot over time.
Use the My Locations search bar to find and select any previously visited location, including Hotspots, then start a checklist from that spot with a single tap.
You may notice that some of your own "My Location" names changed. These are hotspots and shared locations that you renamed after they were added to your location list. Renaming a shared location gave it a personal alias for you but did not change its original name. To reduce confusion, shared locations now always display their original names. Clean up redundant personal locations by merging them with other locations or hotspots.
These updates are a great opportunity to revisit old checklist locations, then use eBird's Explore tools to find some new ones!