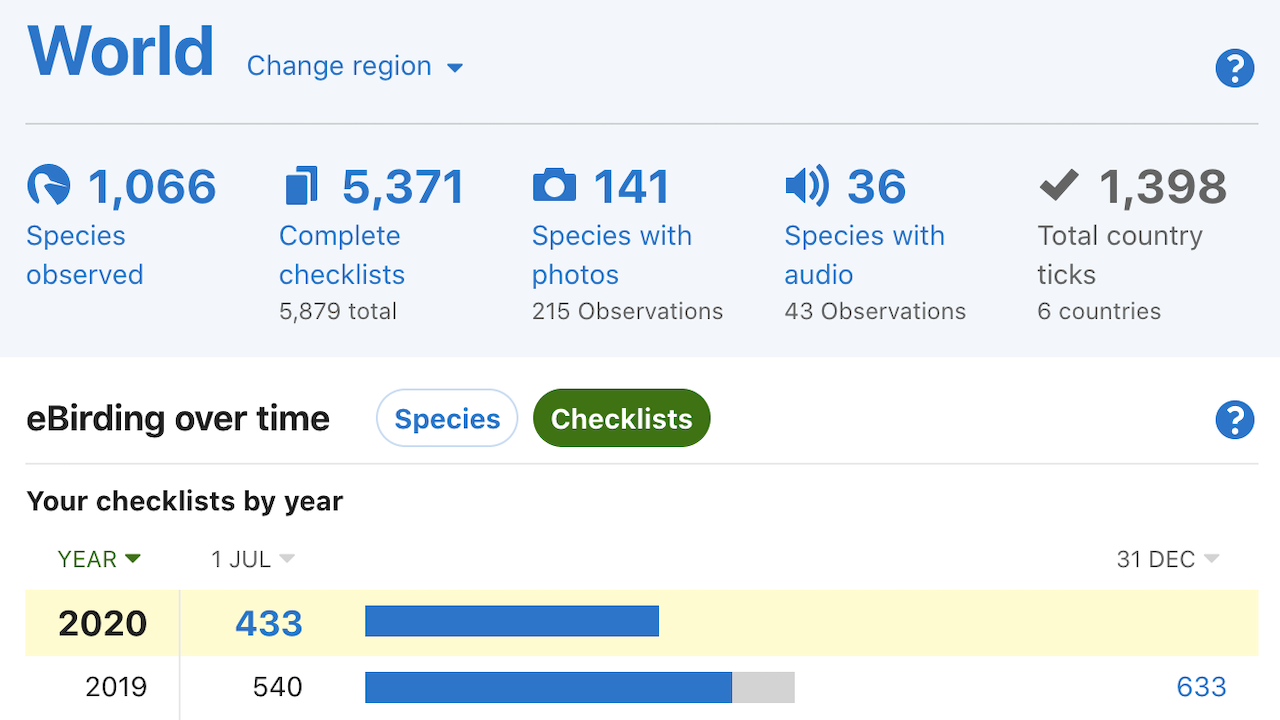 We just upgraded My eBird with a modern, mobile-friendly look and new ways to track your activity to help you get the most out of eBird. My eBird now displays recent checklists and media uploads so you can quickly access, edit, and share your latest birding experiences. Familiar links to help you manage your eBird data are now on the left side of the page, or under "Manage" on mobile devices.
The new My eBird design gives you more ways to explore your eBird observations. The default region displayed will match the region you selected for your eBird Profile. Tap "Change region" at the top to summarize your eBird submissions for any region from a single county to the entire world. Any blue text or number on the page is clickable and will open new ways to filter, sort, and explore your observations.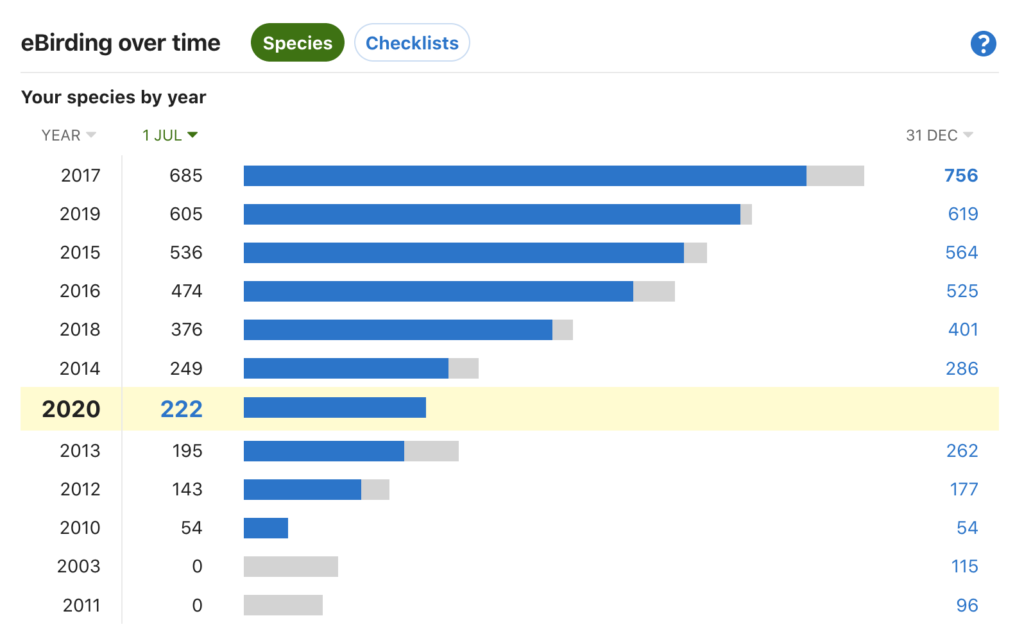 For the first time ever, you can see all of your yearly totals for species and checklists in one place. The new My eBird activity over time charts show how your eBirding for the current year and month compare to today's date in previous years. How many checklists do you need to submit to beat your previous record for this month?
All of your global eBird activity for the current year, month, and day are conveniently summarized above the management tools. Tap the numbers or choose "Sightings Lists" to easily create lists of all the birds you reported on a single day, month, or year for any location or region. Creating eBird day or month lists has never been easier – try it here!
Watch the video below for a demonstration of the powerful new features in My eBird.
Previous users of "Summarize My Observations" may notice this feature has been retired due to changes in the underlying structure of the eBird database. These database updates will allow us to introduce new and improved ways to summarize your observations – including personalized Trip Reports – in the future.
Explore the new My eBird today, and look for additional mobile-friendly upgrades to our data management tools and region and Hotspot summaries in the coming months.