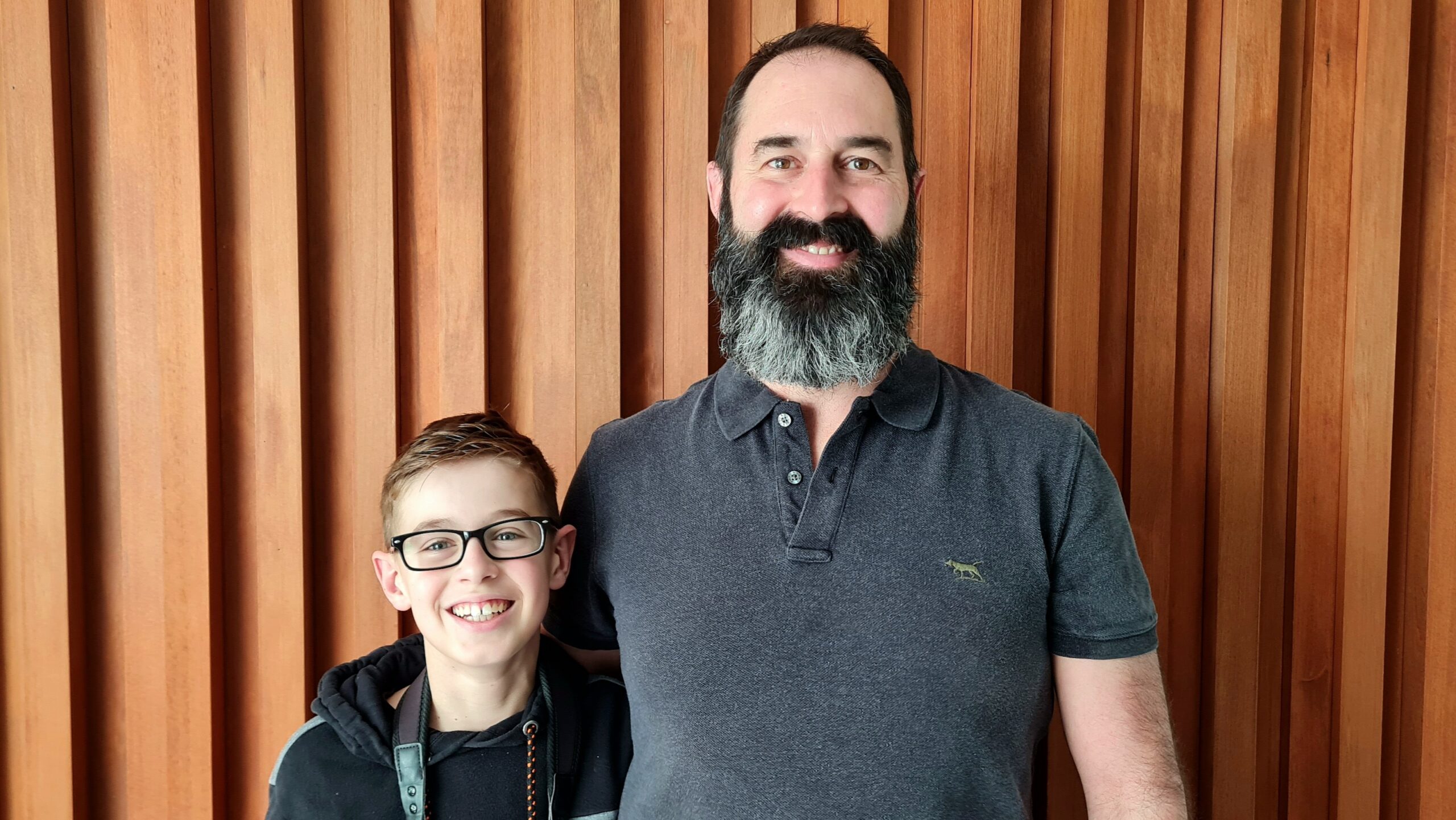 Please join us in congratulating Simon Binzegger of Waikato, New Zealand—winner of the May 2023 eBird Challenge, sponsored by Carl Zeiss Sports Optics. Simon's name was drawn randomly from the 8,891 eBirders who submitted at least 5 eligible checklists on Global Big Day. Simon will receive a new ZEISS SFL 30 binocular for his eBirding efforts. Here's Simon's birding story:
My interest in birds began because of my (now 12 year old) son Caiden, who has an immense love for birding. We have spent the last few years traveling around New Zealand on our avian adventures, with a lot of time spent at the Miranda Shorebird Centre hides watching the migratory birds that travel to our shores from the Northern Hemisphere. I have recently begun to incorporate my interest in photography with our trips and I am really enjoying the challenge of capturing images of the birds we see.
My son set me up with an eBird account at the beginning of the year. We had previously had a joint account but he decided it was time for me to 'level up' and have one of my own. We first began using eBird via the New Zealand Bird Atlas project. Having access to the eBird mobile app with its 'Explore Nearby Hotspots' feature has allowed us to find new remote and unique places we would never have thought about visiting before. It's great being able to log our checklists on the go and to be able to look back and have detailed logs of our sightings on trips. The Merlin app with our local bird pack has also been extremely useful in helping us identify birds visually and by their calls and songs. Especially for some of the more cryptic species.
The New Zealand Bird Atlas grid squares have enabled us to identify areas lacking in checklists and has encouraged us to explore and document our sightings in these areas. On the recent Global Big Day this year we identified a couple of grid squares near us that were lacking in data and we took the opportunity to help build the data sets in these areas. It turned out to be a really fun day and we were surprised by a number of the sightings we made.
Birding has been a great way for my family to bond as well as getting us outdoors and into nature. We have been able to connect with and meet new people from all over the country and the world who share our mutual love for birds. Thank you to the eBird team and Carl Zeiss Optics for the new pair of binoculars. They will help us greatly as we continue our adventures.