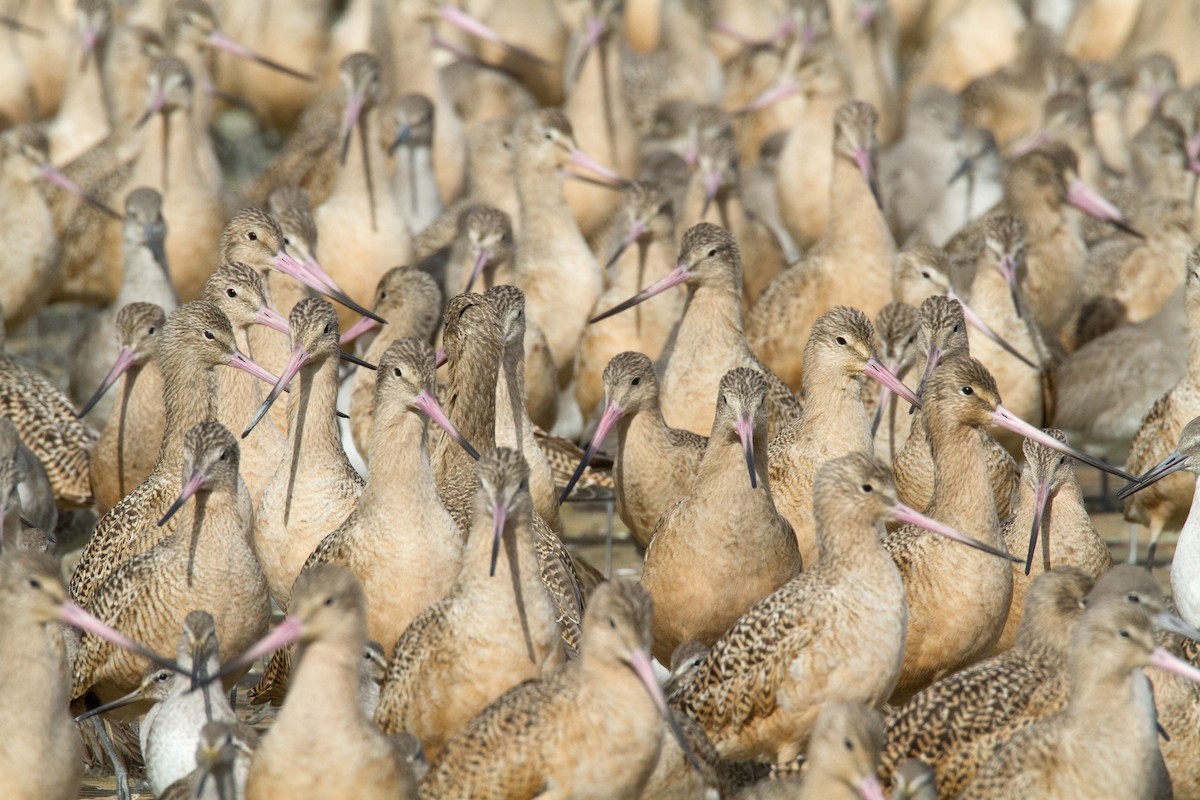 This month's eBirder of the Month challenge, sponsored by Carl Zeiss Sports Optics, focuses on the importance of counting birds. The eBirder of the Month will be drawn from eBirders who submit 30 complete checklists during September that include counts for every species reported. The number of individuals observed is one of the most valuable aspects of your checklists. Reporting accurate counts helps researchers understand not just where birds are, but how many there are as well. This information is essential for tracking changes in bird populations over time! Check out our counting tips here.
Do I have to provide an exact count of every bird? We don't expect you find and count every single bird around you. However, we do ask that you report your best estimate for every species you detect (by sight or sound) and identify. For some birds this may be an exact number. For large flocks your best estimate might be to the nearest hundred – or thousand! Improve your counting skills with our recommendations for counting large flocks and counting birds at feeders. If you're not sure which birds to count for your lists, read our best practices.
Each month we will feature a new eBird challenge and set of selection criteria. The monthly winners will each receive a new ZEISS Conquest HD 8×42 binocular. In addition, don't forget about the 2020 Checklist-a-day Challenge—can you submit 366 eligible checklists this year?
Carl Zeiss Sports Optics is a proven leader in sports optics and is the official optics sponsor for eBird. "We are thrilled to continue our partnership with the Cornell Lab of Ornithology and support the vital scientific data being collected by dedicated eBirders." – Richard Moncrief, Birding and Nature Observation Segment Manager at Carl Zeiss SBE