eBird's new design for Region and Hotspot explore pages brings mobile-responsiveness and new tools to some of eBird's most visited pages. All your favorite features are still there—plus we've added exciting new ways to explore hotspots and regions.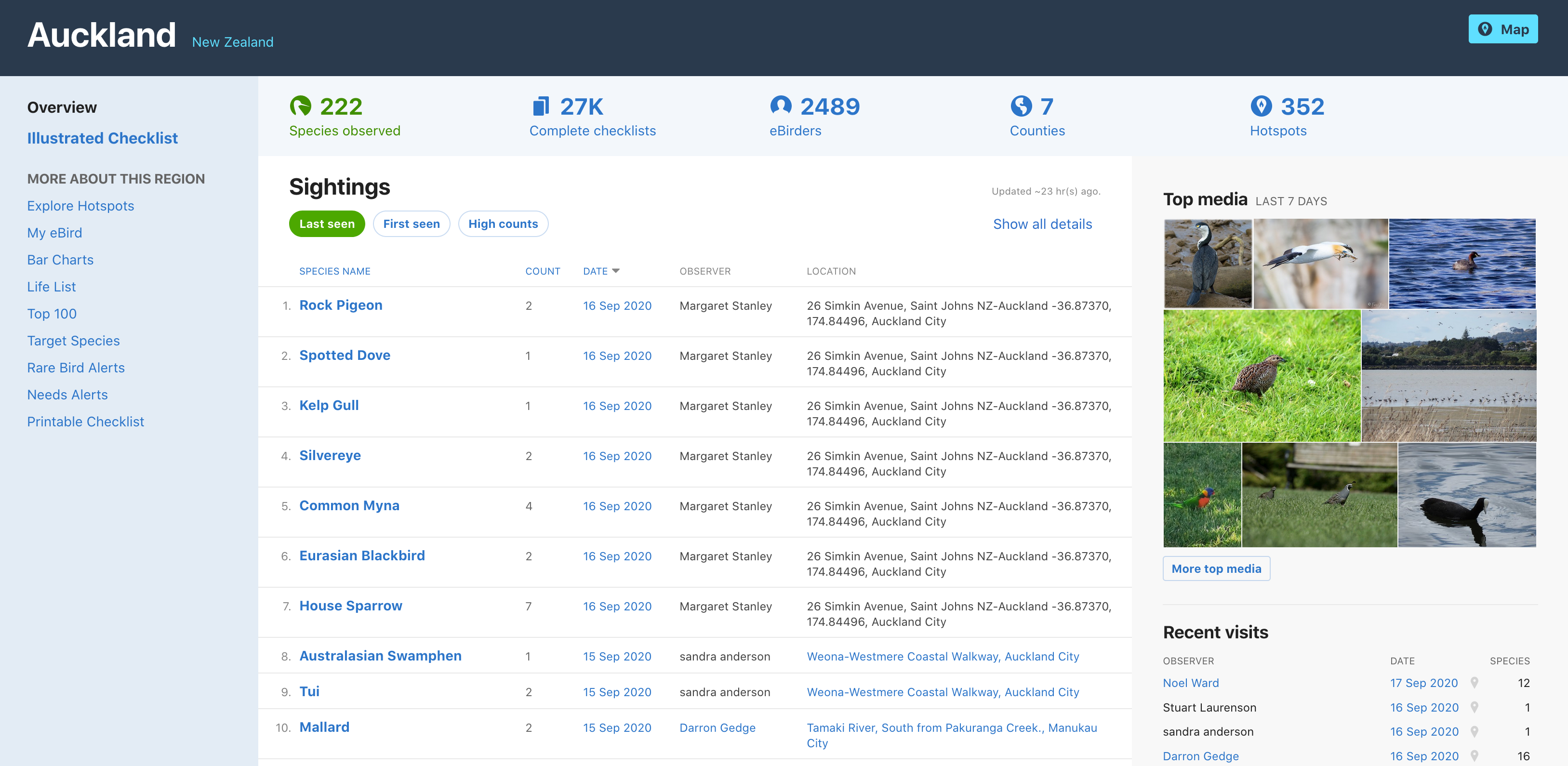 The overview page still shows a list of recent species reports for that region or hotspot with new icons at the top that let you jump to recent visits, Top 100 eBirders, and top hotspots. A new dynamic media feed gives you the latest sights and sounds from that region or hotspot. The "More about this…" section provides quick links to Bar Charts, Illustrated and Printable Checklists, and new links to your region-specific life list, target species, and personal eBird activity.
When you're ready to explore a new place or time period, skip the back button and use the menus at the top instead. To learn more about exploring data in eBird, visit Explore birds in eBird. Enjoy!