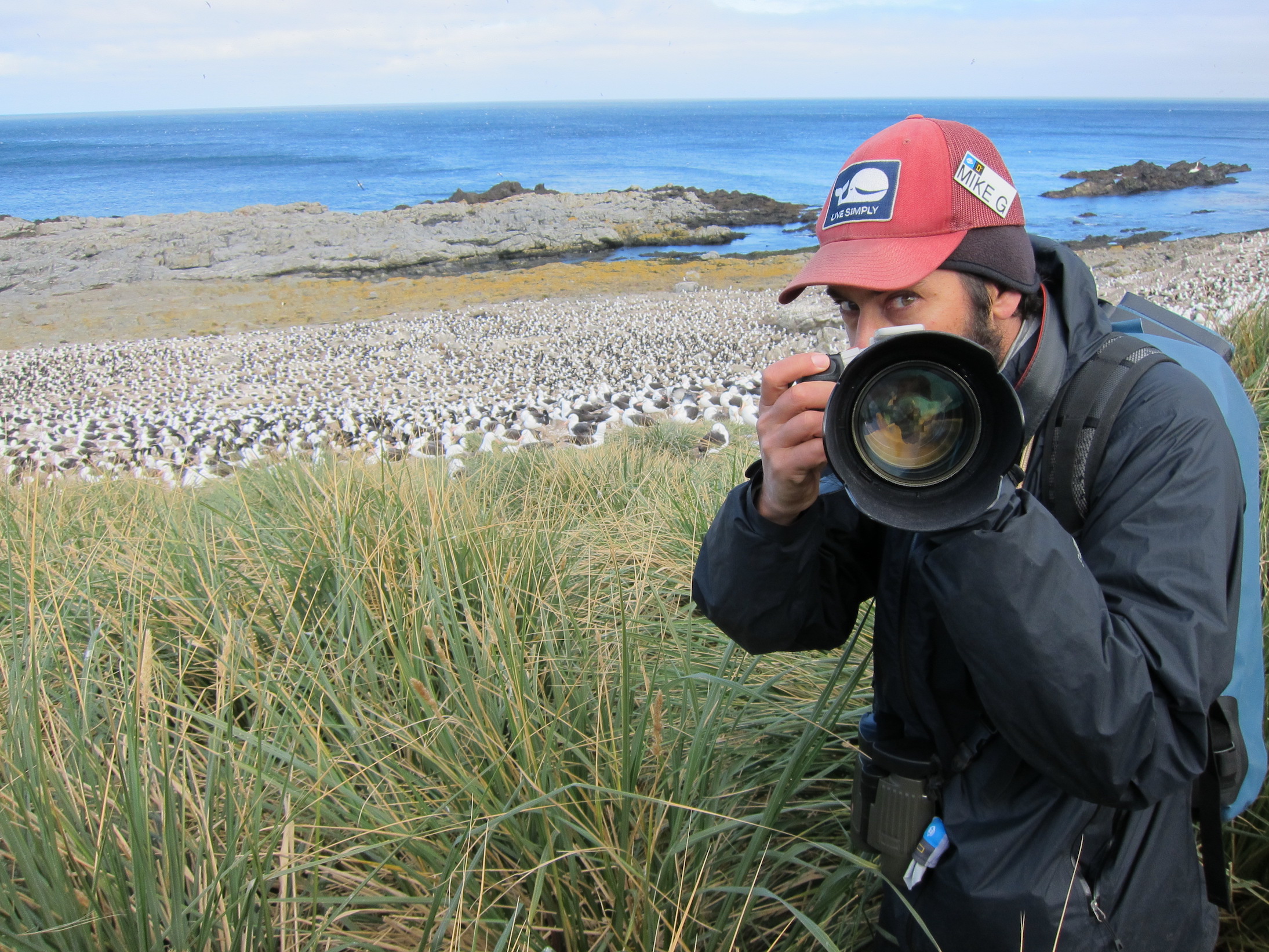 Please join us in congratulating Mike Greenfelder of Ohio, winner of the June 2020 eBird Challenge, sponsored by Carl Zeiss Sports Optics. Mike's name was drawn randomly from the 2,838 eBirders who submitted at least 20 eligible checklists from one eBird location in June. Mike will receive a new ZEISS Conquest HD 8×42 binocular for his eBirding efforts. Here's Mike's birding story:
As a birder, biologist, and naturalist guide, eBird has become a very important part of my life.  From a personal and professional standpoint, eBird is my go to site when I am planning for a new adventure or returning to see old favorites.  What started as a way to keep some lists for me has evolved into not only a place for me to keep my data and memories but so much more.
I have been working in the expedition cruise industry for Lindblad Expeditions for the last 17 years and have been fortunate to travel around the world.  Spending time in remote areas provides me access to bird species that are seen and known by few.  Trying to find island endemics, some critically endangered, is a passion of mine.  Studying seabirds and filling in many gaps on location maps is also something that cruising throughout the ocean allows. Professionally, I am able to use eBird to look ahead to upcoming destinations as well as document what we have encountered. Whether it is to target species on certain islands, analyze migration patterns, or view possible seabird ranges, I try and utilize eBird's science aspects as much as possible.
Since the COVID-19 virus has mostly halted travel, I have been enjoying the local birding around my family home in Ohio.  Being in a rural area has allowed me to safely get out and experience a full, localized spring migration, something international travel usually doesn't allow.  eBird helped facilitate this by using sightings, range maps, and alerts.  Now that migration is finished I have transitioned into the birds on the property that are breeding and visiting the feeders.  It has been a joy to find nests of many species and watch three Red-shouldered Hawks fledge from a nest as well as house and Carolina Wrens battling over nesting territories right on the front porch.
I have many fond memories of birding and exploring worldwide. eBird helps me keep track of all the different species and locations, plan for the future, and contribute to science and other birders at the same time.