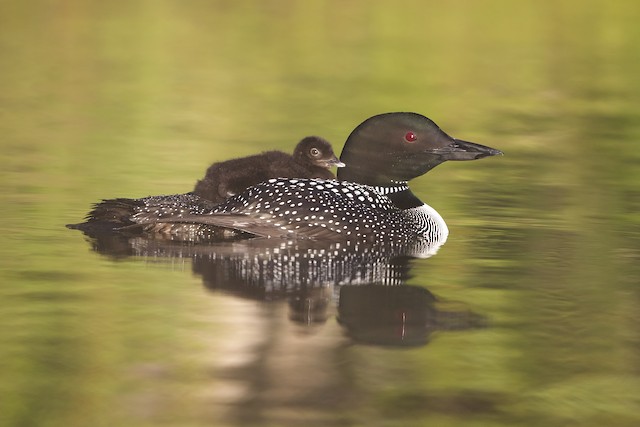 This month's eBirder of the Month challenge, sponsored by Carl Zeiss Sports Optics, will help you get very familiar with one birding location. The eBirder of the Month will be drawn from eBirders who submit 20 eligible checklists from one eBird location in June. Winners will be notified by the 10th of the following month.
In much of the world, June is a critical time in the annual cycle of many birds, as they build nests, hatch chicks, and hopefully fledge young. Even if June isn't peak breeding season in your region, it is still an important time when many birds establish and maintain seasonal territories. This month, get to know the birds that live near you better.
There's a lot of ways to take part in this month's challenge. You could visit a local park 20 times, submit a list from your home every morning, or take a 5-10 minute birding break from the same spot each weekday. One location, 20 visits. If you visit two different places 20 times each, you won't be entered into the challenge twice. But your achievement will be twice as excellent!
Each month we will feature a new eBird challenge and set of selection criteria. The monthly winners will each receive a new ZEISS Conquest HD 8×42 binocular. In addition, don't forget about the 2020 Checklist-a-day Challenge—can you submit 366 eligible checklists this year?
Carl Zeiss Sports Optics is a proven leader in sports optics and is the official optics sponsor for eBird. "We are thrilled to continue our partnership with the Cornell Lab of Ornithology and support the vital scientific data being collected by dedicated eBirders." – Richard Moncrief, Birding and Nature Observation Segment Manager at Carl Zeiss SBE