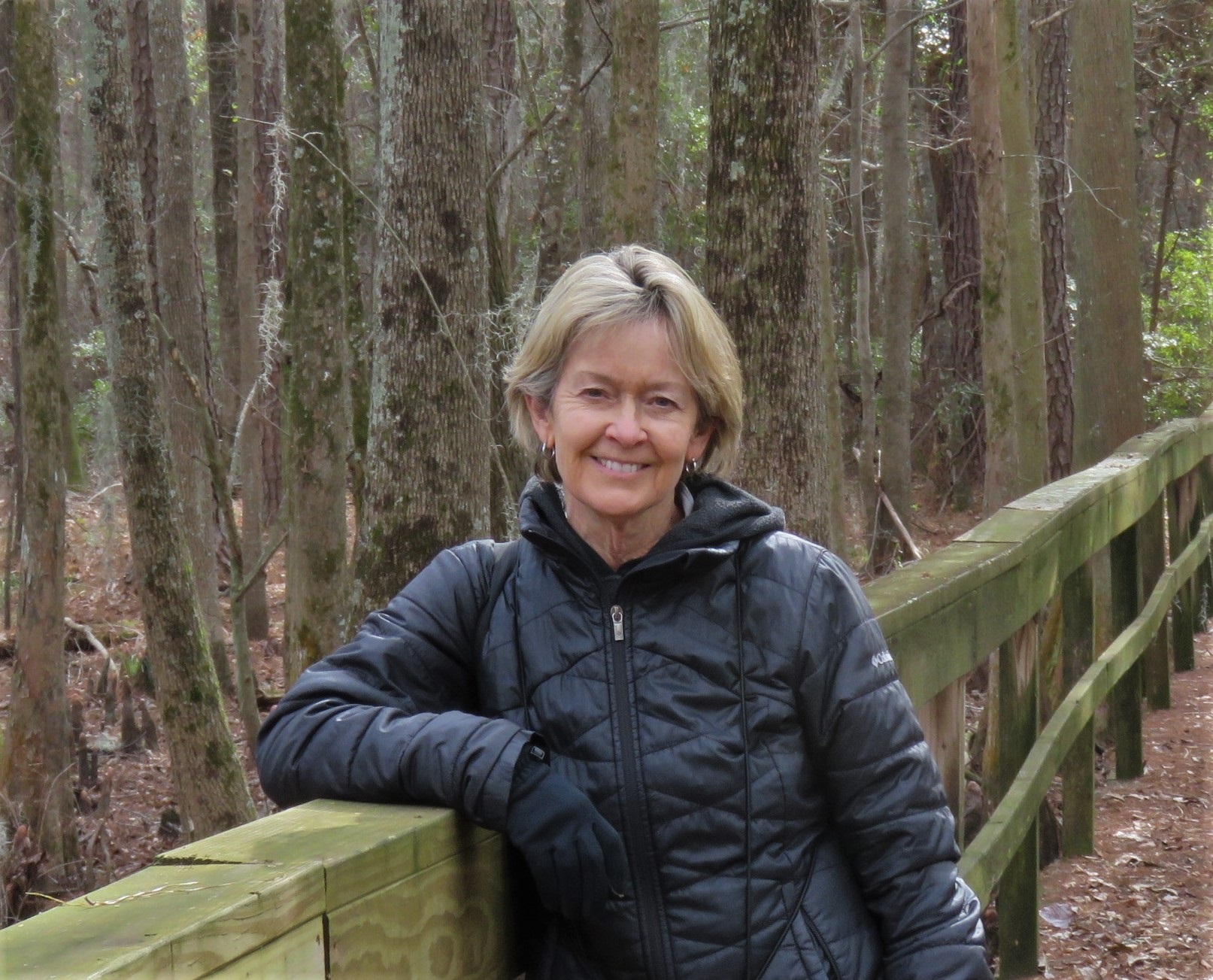 Please join us in congratulating Julie Mobley of South Carolina – winner of the December 2021 eBird Challenge, sponsored by Carl Zeiss Sports Optics. Julie's name was drawn randomly from the 2,479 eBirders who uploaded at least 50 rated media items to their December eBird checklists. Julie will receive a new ZEISS Conquest HD 8×42 binocular for her eBirding efforts. Here's Julie's birding story:
I envy friends who discovered the joy of birding early in life. I grew up in Michigan loving hiking and camping and anything outdoors, but didn't discover birds as an object of study and fascination until I moved to Texas later in life. It was through a Master Naturalist course that I first realized what an amazing birding mecca I had landed in. During our basic ornithology sessions with the exceptional Dr. Marcy Brown Marsden, I discovered the abundance and diversity of birds in the state and eagerly started assisting with volunteer bird surveys at a nearby Audubon Dallas preserve. I was later fortunate to be accepted into the very first class of a newly-launched Master Birding Program, developed and taught by an all-volunteer staff of superb local birders led by Jim Peterson, who has been a dedicated mentor to dozens of aspiring and enthusiastic birders in north-central Texas for many years.
eBirding was growing in popularity but was new to most of us during our Master Birding course in 2012 (shoutout to Dell Little and DD Currie for promoting eBird as part of our training). By the end of the course, most of us were using eBird to some extent, and by now all of the people I bird with in Texas, South Carolina and elsewhere are avid eBirders. As my birding experience and proficiency has grown, so has my appreciation for eBird's capabilities on many levels. Its primary role for me early on was to track my own bird stats, but it soon became a much more comprehensive tool, providing an immense and detailed data base for knowing where to bird and what birds to study when planning a birding trip, whether to a neighborhood park or to a more exotic locale. Now on a typical day, I usually have 2-3 separate eBird tabs open in my browser, searching recent bird sightings or hotspot activity in anticipation of my next birding venture. I continue to volunteer annually with multiple Christmas Bird Counts, where eBird is an easy and efficient replacement for the old paper tally sheets that had to be hand compiled and scanned/mailed/emailed. More recently, I have enjoyed receiving daily – and sometimes hourly – Rare Bird Alerts from neighboring counties and states that pique my interest and keep my birding blood boiling. And having used the mapping/tracking feature over the last few years, I can say that are times I would literally have been lost without it!
My birding journey has been guided and enriched through committed, passionate birding friends – first, those met through volunteering with Audubon Dallas and participating as a novice birder on field trips to exciting and remote parts of Texas with the Fort Worth Audubon Society, then the bright, inquisitive and ambitious Master Birding group in north central Texas, and now with my extraordinary birding buddies in South Carolina. They motivate, teach and inspire me, and always make me want to be a better birder. At the same time, I still love my solitary treks in the woods with only the wind in the trees and glorious birdsong breaking the silence. Birding makes me feel more a part of the natural world, a world that never ceases to amaze me.
As a final note, I have always loved birding by ear and have struggled more with visual IDs due to my less than stellar visual acuity. Therefore, I truly appreciate the chance to experience the superb optics of a pair of Zeiss binoculars to bring those birds into better focus and to enhance my overall birding experiences in the future. I cannot express how grateful I am to Team eBird at Cornell Lab of Ornithology for all they do, and to Carl Zeiss Sports Optics for this wonderful opportunity.