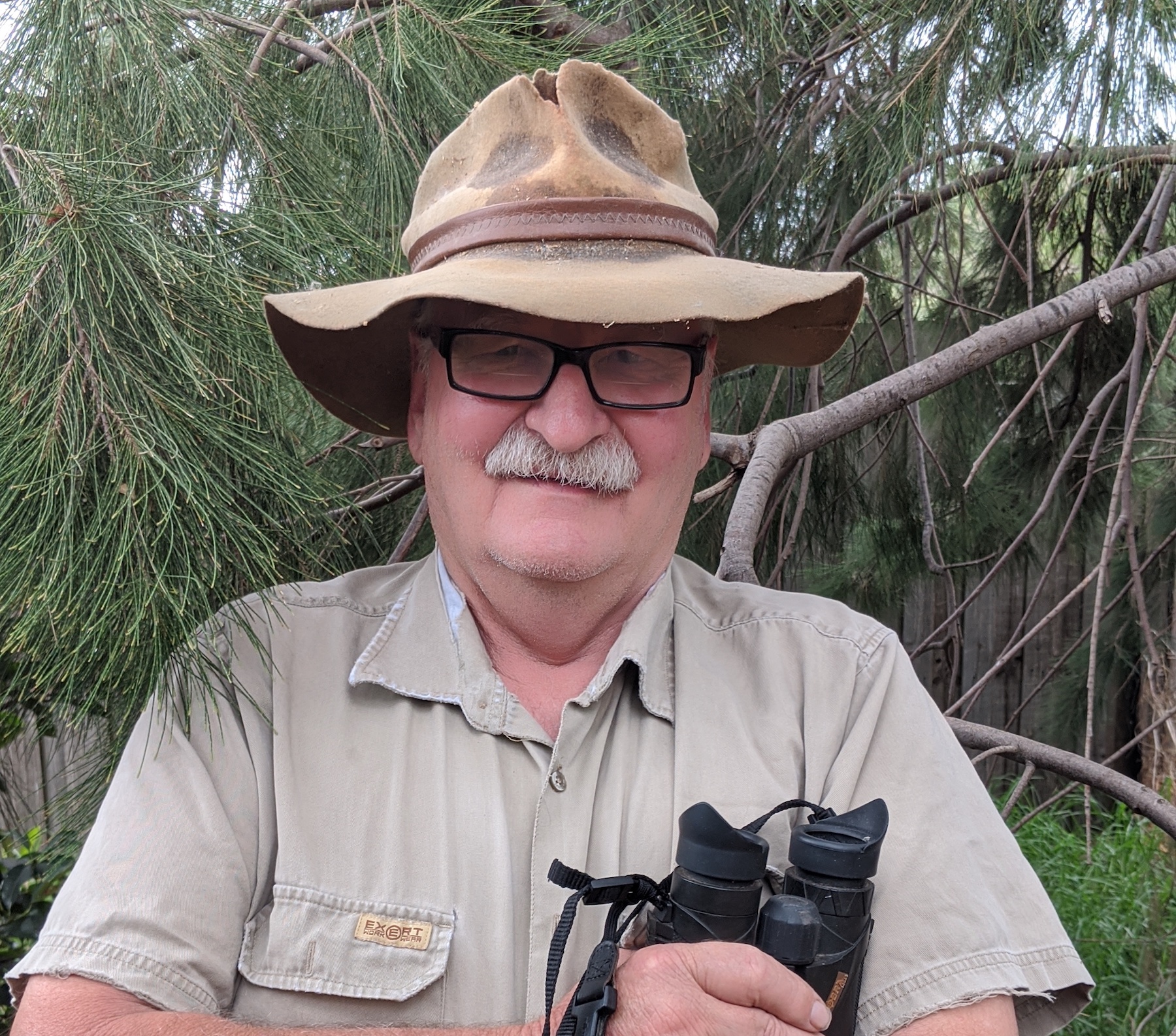 Please join us in congratulating Jeff Dagg, winner of the December 2019 eBird Challenge, sponsored by Carl Zeiss Sports Optics. Jeff's name was drawn randomly from the 3,571 eBirders who submitted at least 20 eligible checklists in December that contained at least one rated photo or sound. Jeff will receive a new ZEISS Conquest HD 8×42 binocular for his eBirding efforts. Here's Jeff's birding story:
Firstly I want to thank eBird and Carl Zeiss Sports Optics. I feel very lucky to have won the December prize. As the vast majority of my photos are just for identification, I think this prize shows you don't need to be great at everything but just get out and have a go.
I have always had an interest in the outdoors and nature. I came to birding at a mature age. I joined eBird 6 years ago and enjoy using the eBird Mobile app as well as the computer page. I always use eBird for my outings, and the tracking system takes the guess work of the distance walked. I mainly use eBird Australia but always check out Cornell Lab's eBird page. I have also done the eBird Essentials course.
The Geelong Field Naturalists Club is my home of birding and they have taught me so much about this hobby. My biggest enjoyment is going out with likeminded people and just enjoying the outdoors. One of my greatest joys is passing on my knowledge to my grandchildren. I have tried to make my backyard very bird friendly. The majority of my birding is done in my own yard and 4 or 5 local patches, with a couple of longer trips thrown in. My camera, scope and binoculars live in my car and go everywhere with me.
I feel lucky living in Geelong as we have a number of world class birding areas within 50 kilometres of home and I have managed to visit most of them. There are still some of the local birds I would like to catch up with like Australian Pratincole, Australian Painted-Snipe, and Sooty Owl, but on top of my list is a reasonably common bird which I have dipped on for two years: the Dollarbird. To me the eBird monthly challenges are great fun and just adds that bit more to my birding experience. I'm glad to say I have completed most of them.