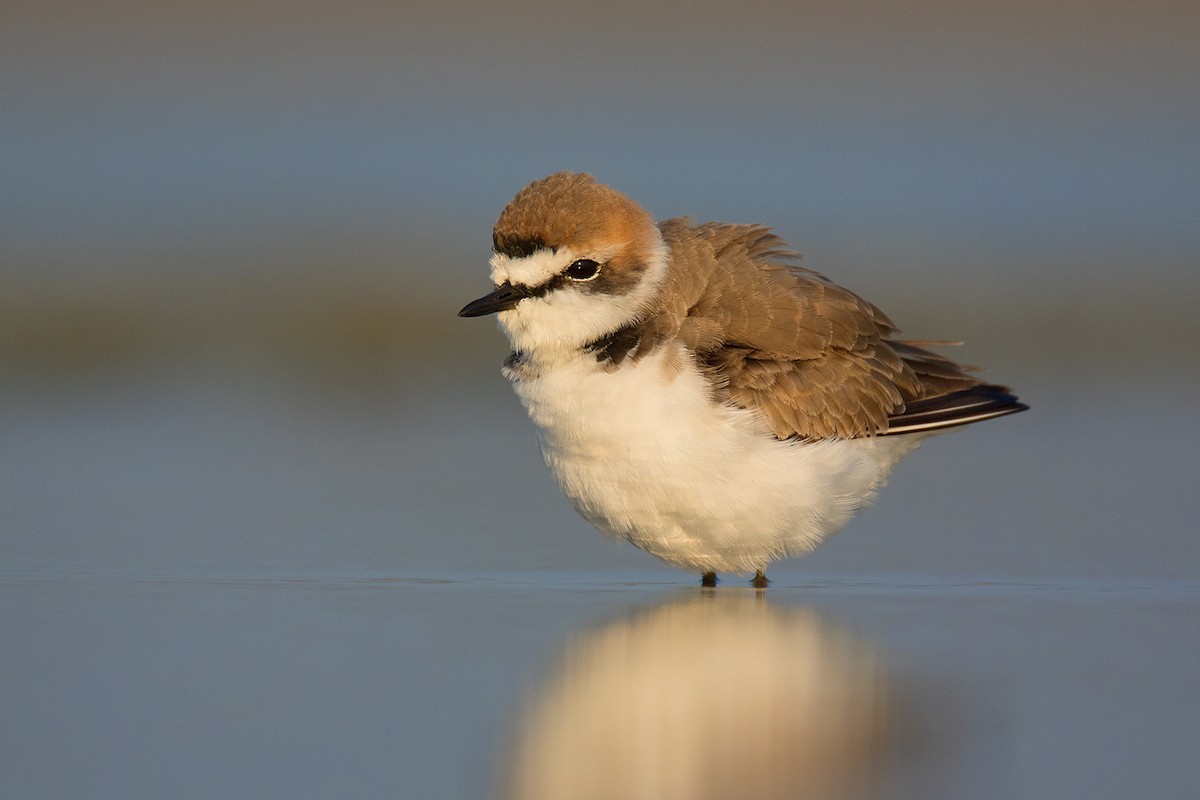 This month closes out eBird's 15th year. In just a decade-and-a-half, your contributions have made eBird one of the largest community-driven biodiversity projects in the world. More than 360,000 eBirders have submitted 472 million bird sightings, representing 10,364 species across every country in the world. This year alone, you helped gather a total of more than 100 million observations. We are constantly inspired by the power and passion of this world of interconnected birders, and we are excited as we look to the future of what we can achieve. Don't forget: these are all your achievements. It is your information that powers the eBird engine. Every time you go out and keep a list of birds, you're making a real contribution to our understanding of the world's ever-changing avian biodiversity. Thank you.
2017 was a big year for eBird, delivering novel scientific and conservation applications, innovative new birding tools, and much more. Of course, as always, this was provided 100% free of charge to any who wish to use it. We appreciate and thank our eBird Partners who help support eBird by making a monthly contribution. Here's what made our list of what we will remember from 2017.
Science and Conservation
New Birding Tools
eBird Illustrated Checklists revolutionize the exploration of eBird data. See the best photos and sounds plus time-of-year information for any hotspot or region in the world. Whether planning a trip, working on identification, or just trying to learn more about birds, Illustrated Checklists have what you need. Add your photos and audio and be featured on your local Illustrated Checklist! Search any region here and click on the Illustrated Checklist tab.
With more than 5 million photos now in the Macaulay Library from your eBird checklists, how can you find the images that you want? Our Community Rating system lets every eBirder help curate the Macaulay collection, helping make it easier for you to find the information that you want, when you want it, and helping bring the best media forward for everyone to see.
Have you ever dragged a photo into the wrong species by accident? Or realized a couple years after the fact that the small brown bird from your weekend birding trip was actually a different species than you had entered originally? Instead of having to delete and re-enter all the information, Change Species lets you effortlessly swap data around within a checklist.
eBird Mobile got some serious upgrades in 2017. My eBird integration now puts your lists in your pocket wherever you are, and automated tracking lets you let the phone do the work to calculate distance and duration—all you have to do is watch birds! More than 60% of eBird data are now entered on eBird Mobile.
Merlin Bird ID has expanded to cover more than 1,500 species, including all regularly occurring species from Canada south to Costa Rica, as well as Western and Northern Europe. Bird ID help including AI-powered Photo ID is now available for all species in these regions. Merlin now also offers an incredibly powerful Explore Birds feature, allowing anyone to see eBird-powered lists of likely species for any location in the world.
eBird Team and Partner Expansion
Thanks to the generosity of Zeiss, we were able to award 13 eBirders free binoculars in 2017. We are excited to continue our eBirder of the Month awards in 2018 to thank our eBird community for their commitment to submit observations in the best possible way. In 2018, will you win free Zeiss binoculars?
Two new people joined the core Team eBird here at the Cornell Lab of Ornithology: Steve Morrow joins the Database Administrator team in ensuring that your data are always safe and delivered as efficiently as possible; and Alison Johnston joins the analysis team to generate novel ways of evaluating eBird data, including pioneering work on measuring observer expertise and incorporating this information into improved species distribution models.
The Maine Breeding Bird Atlas II will be joining the eBird Atlas team in 2018, making it the third official atlas portal with Wisconsin (entering fourth year of atlasing in 2018) and Virginia (entering third year). We're excited to work with more states on atlases in the future—please email us if you have interest in starting an atlas project or know of a group who does.
2017 eBird Growth
It has been a whirlwind year with some huge steps forward, and we can't wait to see what we can continue to create together with you in 2018.