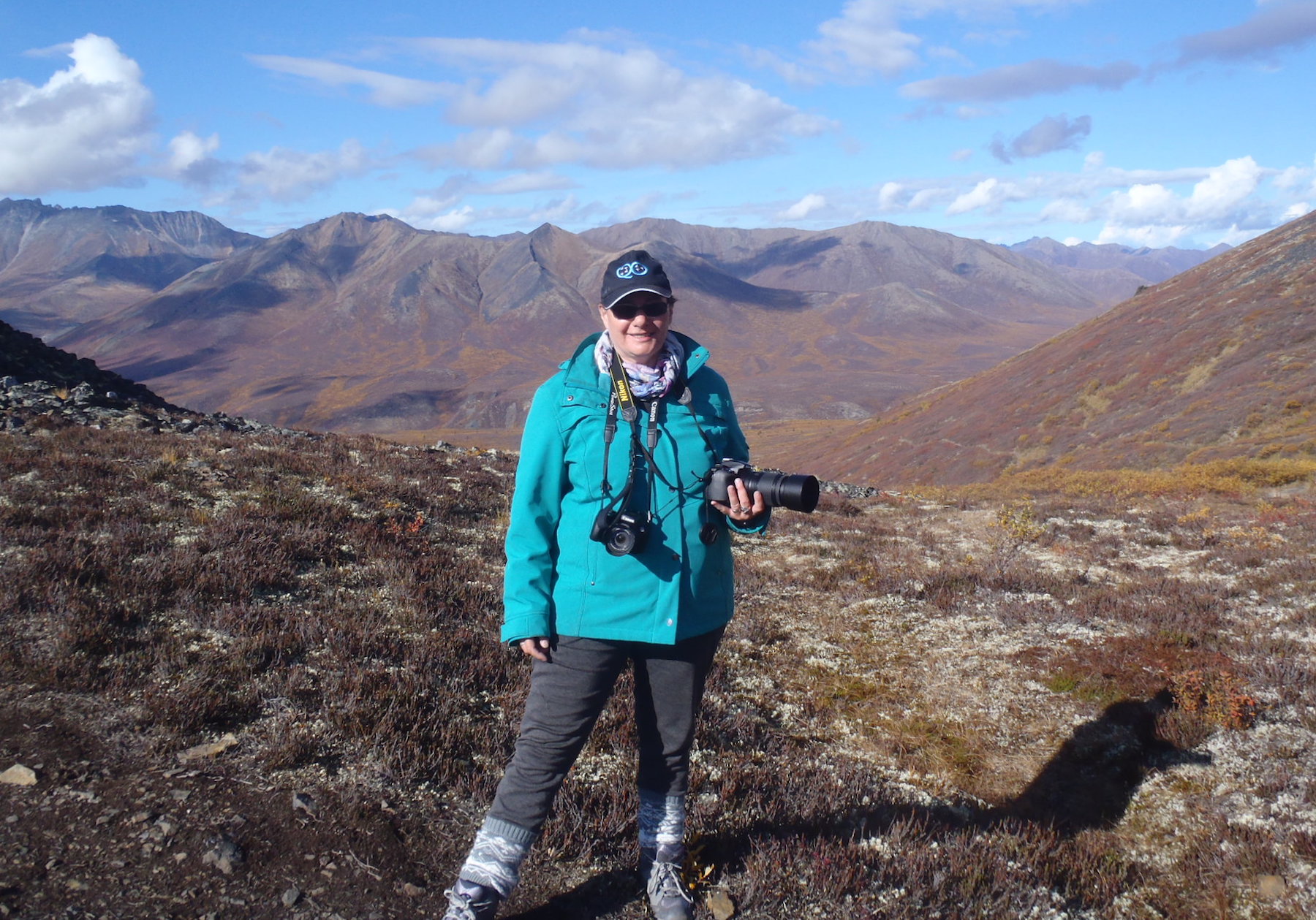 Please join us in congratulating Dominique Blanc, winner of the November 2019 eBird Challenge, sponsored by Carl Zeiss Sports Optics. Dominique's name was drawn randomly from the 13,041 eBirders who submitted at least 3 eligible checklists on a single day in November. Dominique will receive a new ZEISS Conquest HD 8×42 binocular for her eBirding efforts. Here's Dominique's birding story:
I am very happy to be the eBirder of the month for November and I thank Carl Zeiss Optics for their wonderful gift, which I will use with great pleasure! As I am a member of a birding club, many people will also be able to use it and their generosity will benefit more than one person.
I'm relatively new to the eBird family, since I've only been watching birds for four years. There is no doubt that eBird is an extraordinary ally and it is always a pleasure to browse the site in search of information or simply to admire the photos found there.
I also like being able to use the site as my personal logbook, because with eBird reports, we have access to our personal statistics which it is really nice to be able to consult.
I would like to take this opportunity to thank the whole team of eBird, but especially the volunteer editors: they do a tremendous job.
I am pleased to share with you a photo taken in December last year, when I had the great pleasure of seeing my first Northern Saw-whet Owl. It was a great Christmas present! Seeing and admiring birds is always a wonderful gift.
I hope to be able to go birdwatching for a long time and I hope that eBird always accompanies me!
Good observations to all!