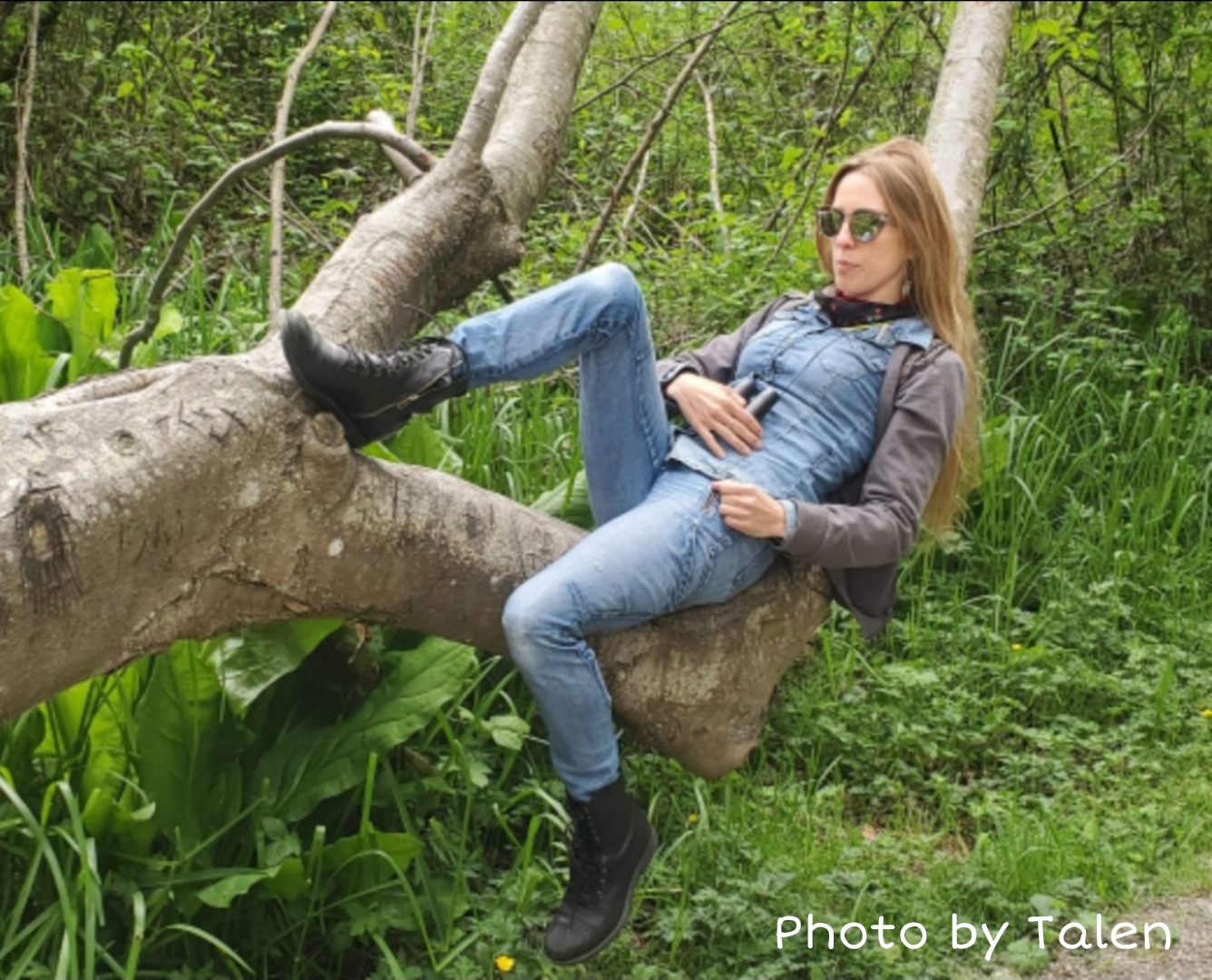 Please join us in congratulating Destiny Greig of Vancouver, BC – winner of the April 2021 eBird Challenge, sponsored by Carl Zeiss Sports Optics. Destiny's name was drawn randomly from the 3,777 eBirders who submitted at least 20 eligible checklists from a single location in April. Destiny will receive a new ZEISS Conquest HD 8×42 binocular for her eBirding efforts. Here's Destiny's birding story:
We have always loved birds. Who doesn't?! My son Talen and I received a notification for the Great Backyard Bird Count and we have never stopped birding since. It was the best discovery during quarantine. In the last 3 months we have logged 86 kinds of birds. It's so nice to have grown this mutual interest together.
We bird everyday, at every chance we get. My son is doing school online and we have incorporated birding into his curriculum that we share with his teachers at school. Talen is also fundraising for the birds. We have been learning so much! The eBird Essentials course was essential! Merlin is an amazing tool for identifying by both look and sound.
We have met a lot of amazing birders and photographers out in the parks that share information with us about the areas that we had just walked through. It is such a special community and experience. We also watch livestream events with all sorts of experienced birders, wildlife space caretakers and rehabilitators, which has been helpful in learning things about bird behaviours.
Living in the city really makes you appreciate urban wildlife. There have been so many recent initiatives to accommodate this. I love it and hope there are many more. It's very important to make spaces within the cities for breaks for the migratory birds and habitat for the urban birds. I think and hope the importance of this is really catching on.
We are so grateful to have received that notification about the Great Backyard Bird Count introducing us to birding. We have introduced our friends into participating with us. It is a pretty safe way to connect in these times.
Really love the how all our information together through Cornell Lab can connect us internationally. About the birds, for the birds and similar to how the birds connect everything.