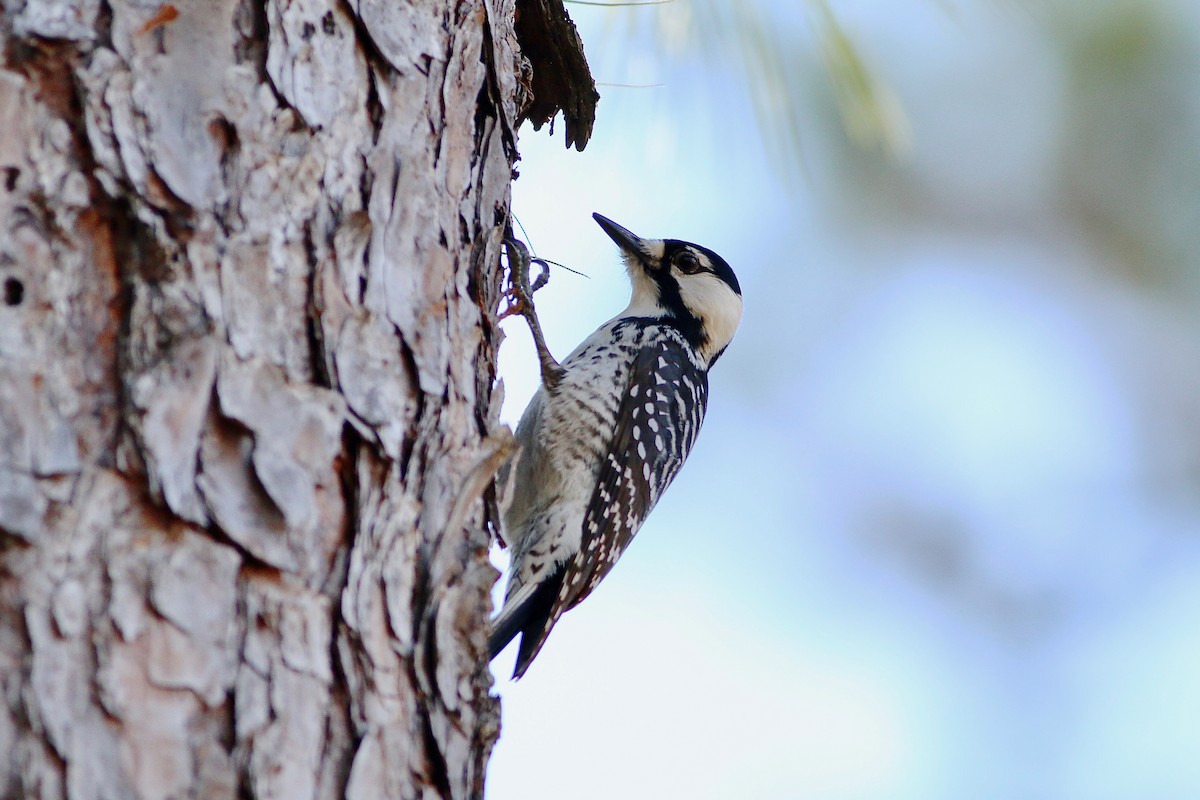 Land trusts and private conservation organizations play an important role in protecting habitats on more than 56 million acres of private lands in the United States alone. These lands support hundreds of common bird species plus more than 100 bird species of conservation significance. The Cornell Lab's Land Trust Bird Conservation Initiative helps to maximize the mutual benefits that birds and land trusts can provide to each other through conservation collaboratives, workshops, fundraising and bird-related resources, and partnership opportunities.
eBird is a key bird conservation resource for many land trusts. In Florida, the Tall Timbers Research Station and Land Conservancy and its partners, Conservation Florida and the Alachua Conservation Trust, are using eBird to engage the community and fill knowledge gaps about birds occupying private conservation lands in Florida and Georgia.
Tall Timbers received a land trust small grant from the Cornell Lab of Ornithology to offer field trips and training workshops for landowners, land trust staff, and volunteers to learn birding and eBird skills. By introducing land owners to eBird, Tall Timbers hopes to collect more information from areas that are traditionally difficult to survey and/or infrequently birded.
"Introducing landowners and bird enthusiasts to eBird could offer greater insight into bird distribution on private conservation lands," says Peter Kleinhenz, the Aucilla River Watershed Coalition Coordinator for Tall Timbers. "In addition, equipping landowners with the ability to document birds on their properties will give researchers long term data on bird distribution, something that can be challenging to track on private lands."
Land trusts are well-suited to fill eBird data gaps on private lands. On a local scale, these eBird observations contribute to habitat protection and bird conservation efforts by Tall Timbers and its partners. On a larger scale, they also help to inform and advance scientific developments such as eBird Status & Trends. Strengthening ties between land trusts, land owners, and bird enthusiasts benefits both people and birds. Landowners gain a deeper sense of personal connection to the birds that their lands support, and land trust volunteers and staff are able to access areas that are normally off-limits to the public.
"We believe that equipping private landowners with the means to record observations throughout the year, and connecting local bird experts with these properties will result in a much greater understanding of where declining birds live in Florida and South Georgia," says Peter. "We are excited that this project will enable us to simultaneously expand our partnerships while helping to contribute to the conservation of bird populations."
More information about Tall Timbers and Land Trust Bird Conservation Initiative Small Grants.