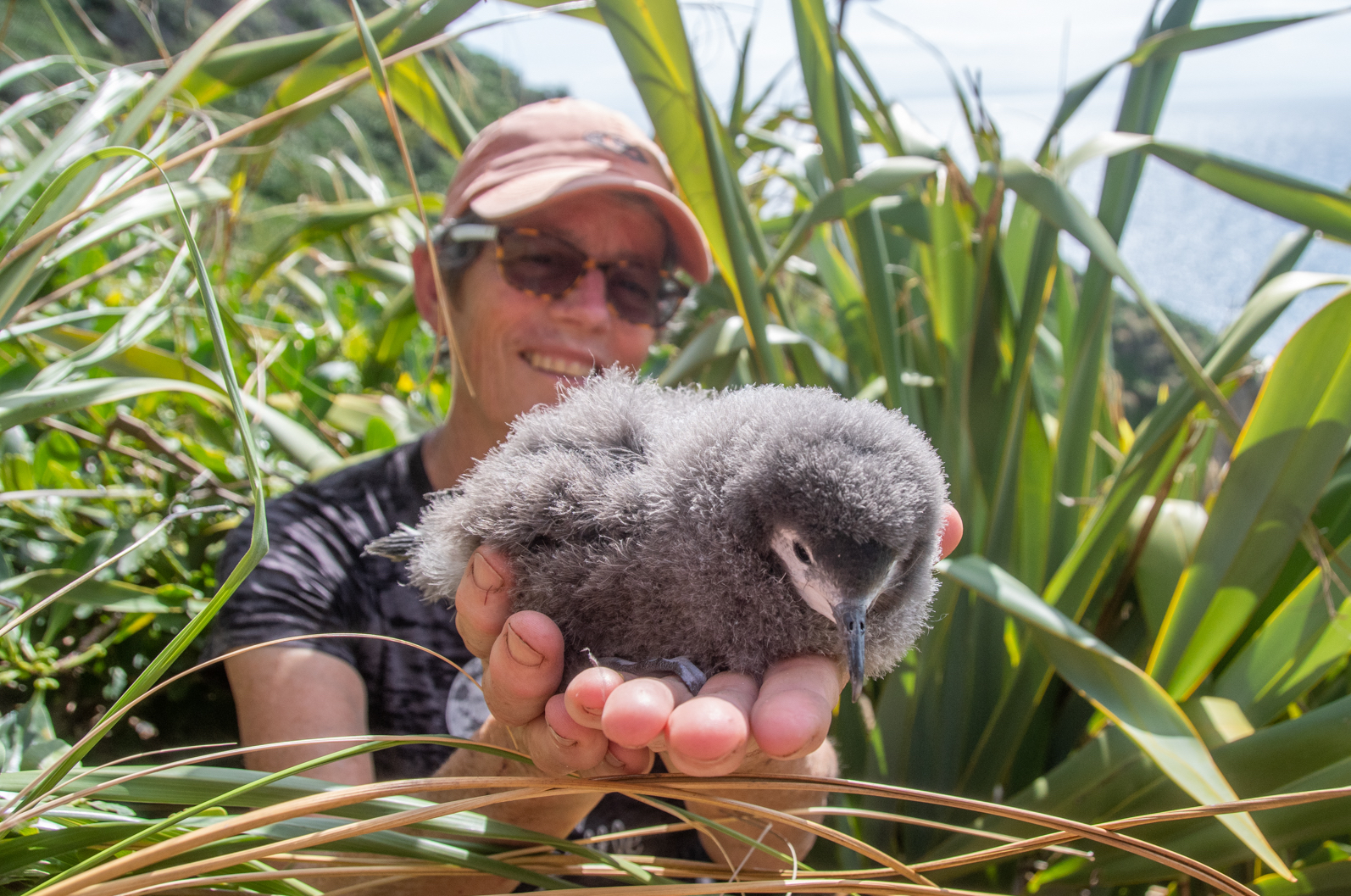 Please join us in congratulating Cathy Mitchell of Whangarei, New Zealand – winner of the September 2020 eBird Challenge, sponsored by Carl Zeiss Sports Optics. Cathy's name was drawn randomly from the 6,019 eBirders who submitted at least 30 eligible eBird checklists in September with counts for every species reported. Cathy will receive a new ZEISS Conquest HD 8×42 binocular for her eBirding efforts. Here's Cathy's birding story:
For the last 15 years I have become increasingly involved in conservation work as I have retired from full time employment.  As New Zealand's only native mammals are bats, much of this work has involved working with birds.  During one of my jobs in 2016 I was introduced to the world of eBirding by a colleague and I have continued to use eBird since.  Initially this involved recording in a notebook and then going online and entering the data back at home.  The eBird phone app has made birding easier than ever and reduced the need for double entry.
My conservation work has led me to some remote places in NZ and I have been privileged to live on and visit many of our offshore island Reserves, which require DOC permits to enter.  Consequently I have seen and worked with a number of our rarer species that are no longer present on the mainland (due mainly to depredation by introduced mammals and loss of habitat).  I have worked with kiwi, shorebirds on braided river systems, some passerines and have also assisted with Kakapo work.
Much of my work, especially recently, has focused on seabirds.  I have been a project manager for the translocation of four species of seabird – overseeing the transfer and feeding of chicks translocated to island or predator-proof fenced mainland sites in order to reintroduce them to their former range.
I have also assisted in the field with ongoing seabird research studying the foraging behaviour of some of our endemic species.  Birds are sampled to determine diet species and trackers are applied to determine the locations where they forage during chick feeding and their migration paths during the non-breeding period.
I have enjoyed using eBird to document the species in my own back yard and while walking in our local nature Reserves.  It has also been interesting to see the number of different species I have encountered in my travels and work.  My eBirding has now taken on a new dimension with the start of a 5-year citizen science project in New Zealand, which aims to update the NZ Bird Atlas.  The data for this project is being managed through eBird.  I am using the app to look for gaps in the data being gathered and to target areas where more data is needed.  It has been fun to have the 'excuse' to investigate some of my local areas that I haven't been to previously and also of course to contribute to the data at some of the less accessible locations that I travel to.  I find the app intuitive and very easy to use on both my laptop and phone.
I would like to thank eBird and Carl Zeiss Sports Optics for this award – it was a complete surprise!!  I am looking forward to receiving my new binoculars and they will be well used in my future birding efforts.