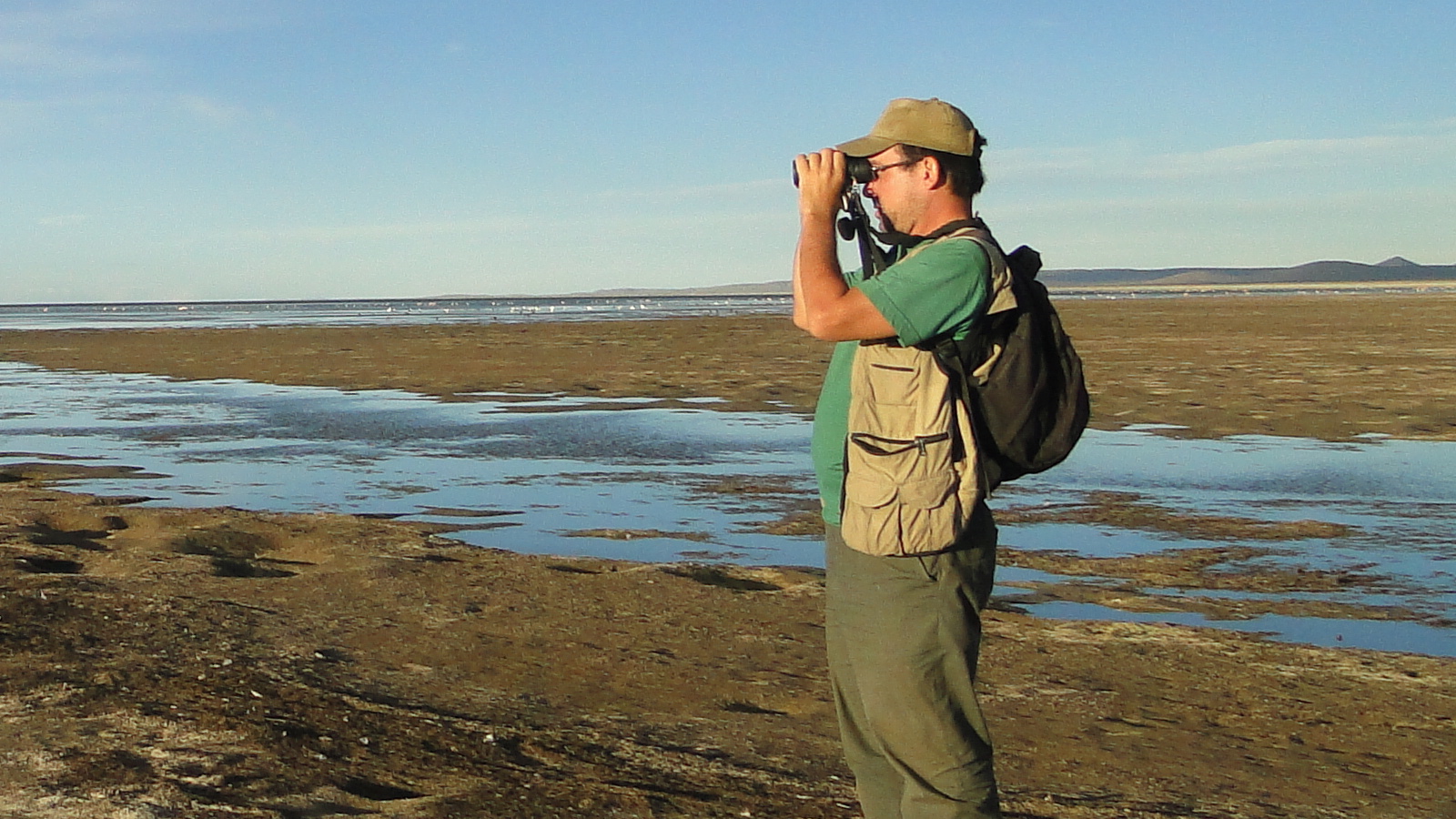 Please join us in congratulating Carlos Otávio Gussoni of Rio Claro, São Paulo, Brazil – winner of the January 2022 eBird Challenge, sponsored by Carl Zeiss Sports Optics. Carlos' name was drawn randomly from the 7,399 eBirders who submitted at least one eligible checklist in January and have completed the free eBird Essentials course. Carlos will receive a new ZEISS Conquest HD 8×42 binocular for his eBirding efforts. Here's Carlos' birding story:
My passion for birds began when I was 11 years old, when I lived in the city of São Paulo. At 13 I had the opportunity to join the Centro de Estudos Ornitológicos and for several years I accompanied ornithologists and birdwatchers in the field, who taught me a lot about the rich Brazilian avifauna. In 2003 I enrolled in university and had the opportunity to further my studies in Ornithology. I decided to dedicate my life to the study of bird behavior in the field, with a special interest in the canopy tyrant-flycatchers. During graduate years, I decided to study a Brazilian endemic species and, at that moment, considered globally threatened, the Restinga Tyrannulet. At this point, I fell in love with the genus Phylloscartes and decided to devote a significant portion of my time to studying the birds of the genus.
Like many ornithologists, during my spare time I dedicate myself to birding! And to organize my ornithological notes in the field, nothing is better than eBird! With it I can easily monitor the avifauna of several areas I visit, especially my home and the Protected Area next to it (the Edmundo Navarro de Andrade State Forest). I find it amazing how eBird organizes the information, making it easy to check the abundance and seasonality of the species! eBird is also the way I use to organize my photos and audios and make them accessible to any citizen! During the first few months of the pandemic, I decided to put my entire photo collection on the website! Now everything is available to anyone who wants to use it!!!