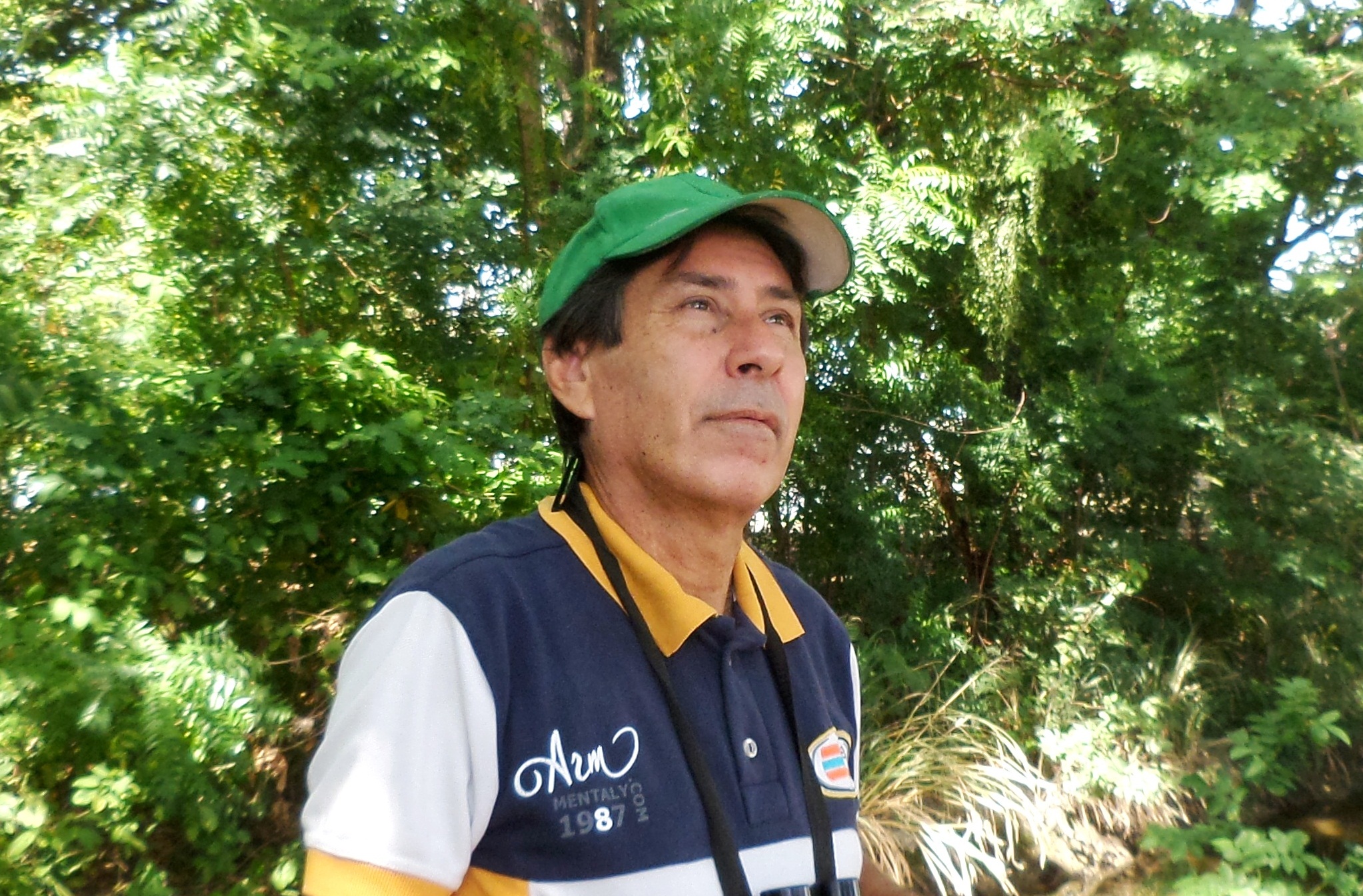 Please join us in congratulating Alfredo Correa of Aragua, Venezuela – winner of the March 2021 eBird Challenge, sponsored by Carl Zeiss Sports Optics. Alfredo's name was drawn randomly from the 8,900 eBirders who submitted at least 31 complete checklists in March with counts for every species reported. Alfredo will receive a new ZEISS Conquest HD 8×42 binocular for his eBirding efforts. Here's Alfredo's birding story:
Since I was little, nature has always caught my attention, perhaps because I was born in Cagua, in the state of Aragua in the north of Venezuela—an area that was rural at that time—and because my parents taught me to care for the environment. When I was little, I always looked from the patio of my house at flocks of birds that my parents said were parrots, and herons, and another species that flew low and very fast at a certain time of the year that I later learned were Pájaros Arroceros (Dickcissel). The fact that I liked nature encouraged me to pursue a university degree related to the environment and thus venture into projects related to nature.
Because Venezuela is a tropical country and temporary recipient of many migratory birds, I have the privilege of observing them and making their existence known, in addition to sharing them with different people and groups (Birds of Venezuela, Venezuelan Ornithology) and teaching them to my Baccalaureate and University students. Among the places that I have had the opportunity to observe birds are: Táchira, Vargas, Barinas, Amazonas, Bolívar, and Aragua, among others. This gives us an idea of ​​the enormous biodiversity that our country has with approximately 1400 identified species.
One of the tools that has helped me the most is eBird Explore, since it shows the species observed, photographed and recorded, and those that have been seen during the year in different locations, as well as showing the best time to observe a species—particularly in a certain month of the year.
Thanks to this I was able to verify that the White-Eyed Parakeet, the Turpial Migratorio (Baltimore Oriole), the Pato Carretero (Orinoco Goose), and the Tejedor Africano (Village Weaver) were new species in the localities where I could observe and report them. As I explore eBird, I can see the hotspots close to where I live and the species likely to be found there. In addition, the eBird Mobile app has made it much easier for me to report species. With each bird-watching excursion to natural areas or areas with little human activity, the daily life of the city is put aside and I immerse myself in a climate of relaxation, tranquility and peace.
Thanks to the Cornell University Ornithology Laboratory for the creation of this Citizen Science project that every day unites millions of people on all continents from amateurs to specialists. People are seeing urban and natural settings from another perspective through the observation of birds and their relationships with the environment. I thank Carl Zeiss Sports Optics for the commendable work in favor of education, dissemination of information, environmental conservation and for trusting in this wonderful Citizen Science project.
With these new binoculars I am sure that I will have a new way of looking at birds in relation to focus, details, color, clarity, ergonomics. Thanks to all who have supported me in this beautiful experience.