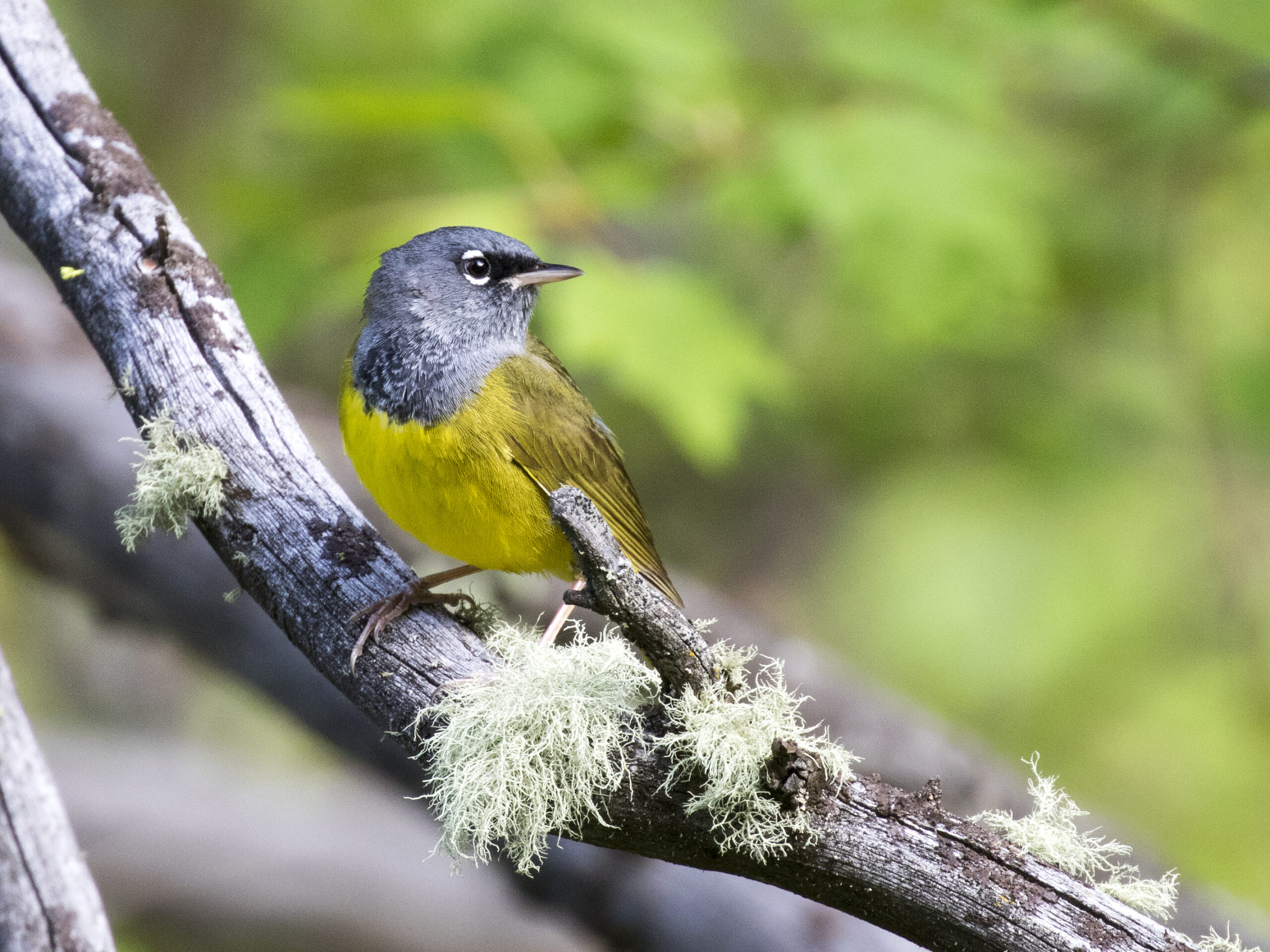 Anglers and floaters aren't the only ones flocking to rivers and streams during the summer. Songbirds, many of them traveling hundreds or even thousands of miles from their wintering grounds, also flock to the rivers each spring and summer. They are drawn to our riparian habitats, which is the word scientists use to describe the plant communities along rivers and streams.
University of Montana Bird Ecology Lab Scientists study these birds each year. They invite you to attend one of their study sites to learn more about the special relationship between birds and riparian habitats, and how that special relationship helps them assess remediation and restoration efforts in the Upper Clark Fork River Basin.
The University of Montana Bird Ecology Lab's Bird's Eye View Education Program uses a technique called bird banding to study birds at several riparian sites in western Montana. Scientists use special nets called mist-nets to capture birds. Each bird caught in a net receives a lightweight aluminum band. Researchers quickly learn as much as they can from these birds before they are safely released. These sites help scientists track the way birds are responding to restoration and remediation efforts in the Upper Clark Fork River Basin, the nation's largest EPA Superfund Site.
These sites are open to any member of the public to visit. The UM Bird Ecology Lab works with the Clark Fork Watershed Education Program, with funding from the Montana Department of Justice Natural Resource Damage Program, to provide educational opportunities at these bird banding stations. Visitors accompany biologists as they check mist-nets and watch banding and data collection. They also hear about the historic impact of mining in the Upper Clark Fork Watershed, as well as ongoing restoration efforts in these areas.
The Bird's Eye View Education Program is working at three sites this summer: Five Valley's Land Trust Rock Creek Confluence Property in Clinton, MPG Ranch in Florence, and Grant-Kohrs Ranch in Deer Lodge. Please visit our website for specific banding dates.
If you are interested in seeing wild birds up close, want to know how scientists can determine the age and sex of birds, or are curious about the Upper Clark Fork River Basin's environmental legacy and its impact on birds, then you should come check out one of our bird banding stations.
Follow the UM Bird Ecology Lab on Facebook and Instagram to learn more about birds and our research. If you have any questions about the Bird's Eye View Education Program, please contact Mike Krzywicki or Megan Fylling.