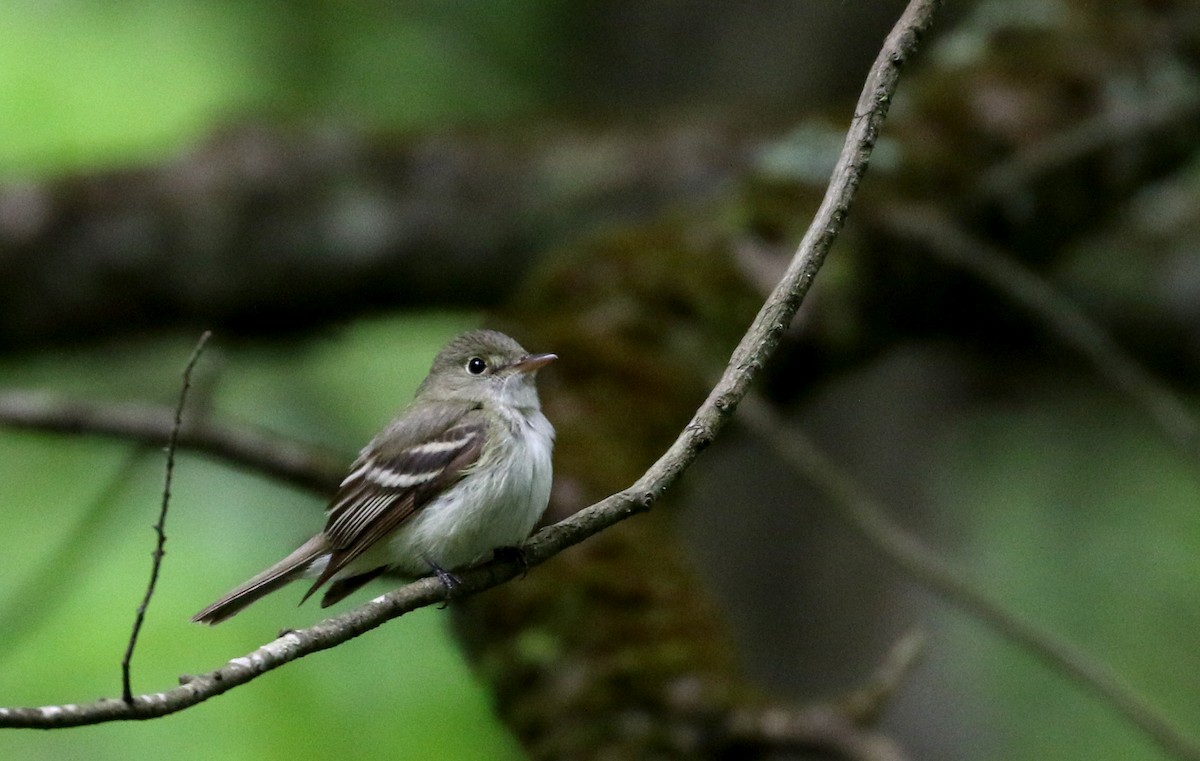 Recent research out of the University of Missouri led by Dr. Tom Bonnot with co-authors Drs. Andrew Cox (Mizzou PhD and post-doc, now at Florida Fish and Wildlife), Frank Thompson (U.S. Forest Service), and Josh Millspaugh (previous Mizzou professor, now at University of Montana) has gotten a lot of press nationally and in communities across Missouri. Through modeling of various climate scenarios across the Central Hardwoods Region, they found that Acadian Flycatchers, a common songbird in central and Eastern deciduous forests, will not fare well in nest productivity through the remainder of the 21st century if warming temperatures continue on their current path.
Why Acadians? Because they are a common songbird that we know a lot about (nest survival, response of nest productivity to warming temps, nest predators of this species, the response of those predators to warming temps). If this type of projection is possible for a common songbird, it can and will happen to more threatened species.
The original publication: https://www.fs.fed.us/nrs/pubs/jrnl/2018/nrs_2018_bonnot_001.pdf
U.S. Forest Service press release: https://www.nrs.fs.fed.us/news/release/flycatchers-climate
A sample of news outlets who picked up the story (USGS, Joplin, Columbia, KC, Salem, US News, Indiana, Sierra Club):
These findings highlight the importance of large-scale bird monitoring efforts like the Breeding Bird Survey, Christmas Bird Counts, and especially entering our bird sightings in eBird to track changes across time so we're aware of both population trends and range shifts as they occur, and so land management agencies and organizations can tweak management efforts accordingly.
Happy fall birding!