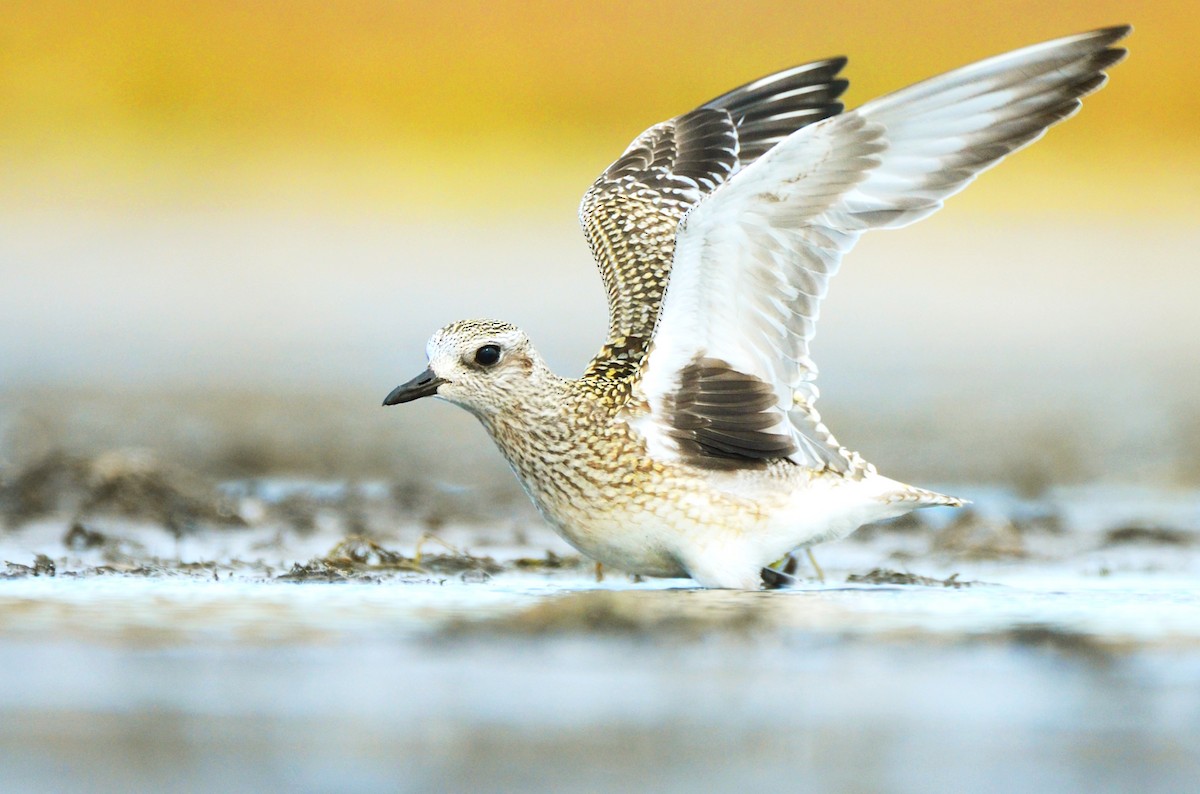 Nearly 33,000 birders around the world enjoyed birds for October Big Day. October Big Day contributors joined from a record-setting 195 countries and reported 7,269 species, making 9 October the biggest day in October birding history! This year's global team consisted of more than 800 eBirders in Africa, 2,000 in Asia, 2,500 in Europe, and 5,300 in Central and South America. These tremendous efforts showcase the power of birds to bring people together.
Canadian Summary
Canada was once again well represented on the October Big Day. 3,015 Canadian eBirders submitted 7,222 complete checklists and found 330 species. We also saw an influx of 173 new Canadian eBirders participating this year. The number of checklists submitted and the number of species seen were new record highs! For additional photos and species highlights visit the Canadian October Big Day Summary Page.
October Big Day wouldn't be the global phenomenon it is without the incredible birding community. The eBird portal collaborator network continues to inspire and motivate communities around the world and we're grateful to work with every one of these groups. Huge thanks also to Carl Zeiss Sports Optics for their sponsorship of eBirder of the Month challenge, including an opportunity to win Zeiss Conquest binoculars by participating in October Big Day.
In addition, this year's October Big Day celebrated World Migratory Bird Day and the second annual Global Bird Weekend. Tremendous thanks to the World Migratory Bird Day team, and also Global Birding, BirdLife International, and Swarovski Optik for making Global Bird Weekend possible.
Listen to Michael Ramsey's recording of a Scarlet Robin, one of the first audio recordings uploaded on October Big Day:
October Big Day by the numbers
32,670 people went birding
78,024 checklists submitted
7,269 species recorded
43,153 photos submitted to the Macaulay Library
1,170 audio recordings submitted to the Macaulay Library
108,000 Merlin users saved nearly 15,000 bird identifications
Explore more October Big Day results
For thousands, this year's October Big Day was their first big day. More than 2,800 contributors submitted their first eBird checklist on 9 October. Welcome to the fun!
---
Below we've highlighted some fun themes and stories shared by you, the global birding team.
Birds connect us to nature
This year, October Big Day coincided with World Migratory Bird Day—an opportunity to recognize and celebrate migratory bird species. Hundreds of millions of migratory birds were on the wing during October Big Day, and from every continent, eBirders observed the movements of songbirds, cranes, raptors, and more.
Observers in Mexico and Taiwan were treated to large flocks of migrating raptors:
Hoy es el día de las aves migratorias, cerca de 4 millones de aves rapaces (aguilillas, halcones, zopilotes entre otras) migran por la costa de Veracruz desde el Norte de América hasta el Sur del continente #OctoberBigDay #vrr #AvesMigratorias pic.twitter.com/0FvUvcUSUI

— pablogarciasladaña (@garciasaldana_) October 9, 2021
Do you see any migrating raptors this weekend? #OctoberBigDay #十月觀鳥大日 #globalbigday #世界候鳥日 #GlobalBirdingWeekend.#eBirdTaiwan #eBird #bird #ChineseGoshawk #birding#TaiwanBirdGuide pic.twitter.com/SHmx0Or91Q

— Taiwan Bird Guide (@taiwanbirdguide) October 11, 2021
Sandhill Cranes took flight in North America, while Common Cranes passed through Spain:
https://twitter.com/Saskajanet/status/1446988004460007427
Always finding time to go #birding in the #OctoberBigDay! 41 sp in the Zolina reservoir today, including the first migrating #CommoCranes this season & much more: https://t.co/wX3wxEIr26pic.twitter.com/LrY2SvDkdf

— Gorka Gorospe (@GorkaGorospe) October 9, 2021
"Welcome, little migrating zebra" tweets Esteban Ortiz from Colombia, where this Black-and-White Warbler recently arrived for the winter:
En modo blanco y negro.
Black and white warbler.

Bienvenida la cebrita migratoria. Mniotilta varia.

Hoy en pajareo urbano en Cali #OctoberBigDay
En el Humedal panamericano.#BirdsSeenIn2021 pic.twitter.com/a4mIBY1VXh

— EstOrtiz_Birds (@AvistarColombia) October 9, 2021
The amazing, continent-spanning journeys of migratory birds connect us to the natural world, and to each other.
Birds connect us to each other
Each community celebrates October Big Day in a unique way, and it's inspiring seeing October Big Day supporting existing groups and initiatives. This year, eBird Taiwan put their own "spin" on October Big Day with a Low-carbon Birding Challenge. Participants were asked to spend the day birding by foot, bike, public transportation, or rideshare. A team of eBird Taiwan members even completed a long-distance cycling and birding adventure!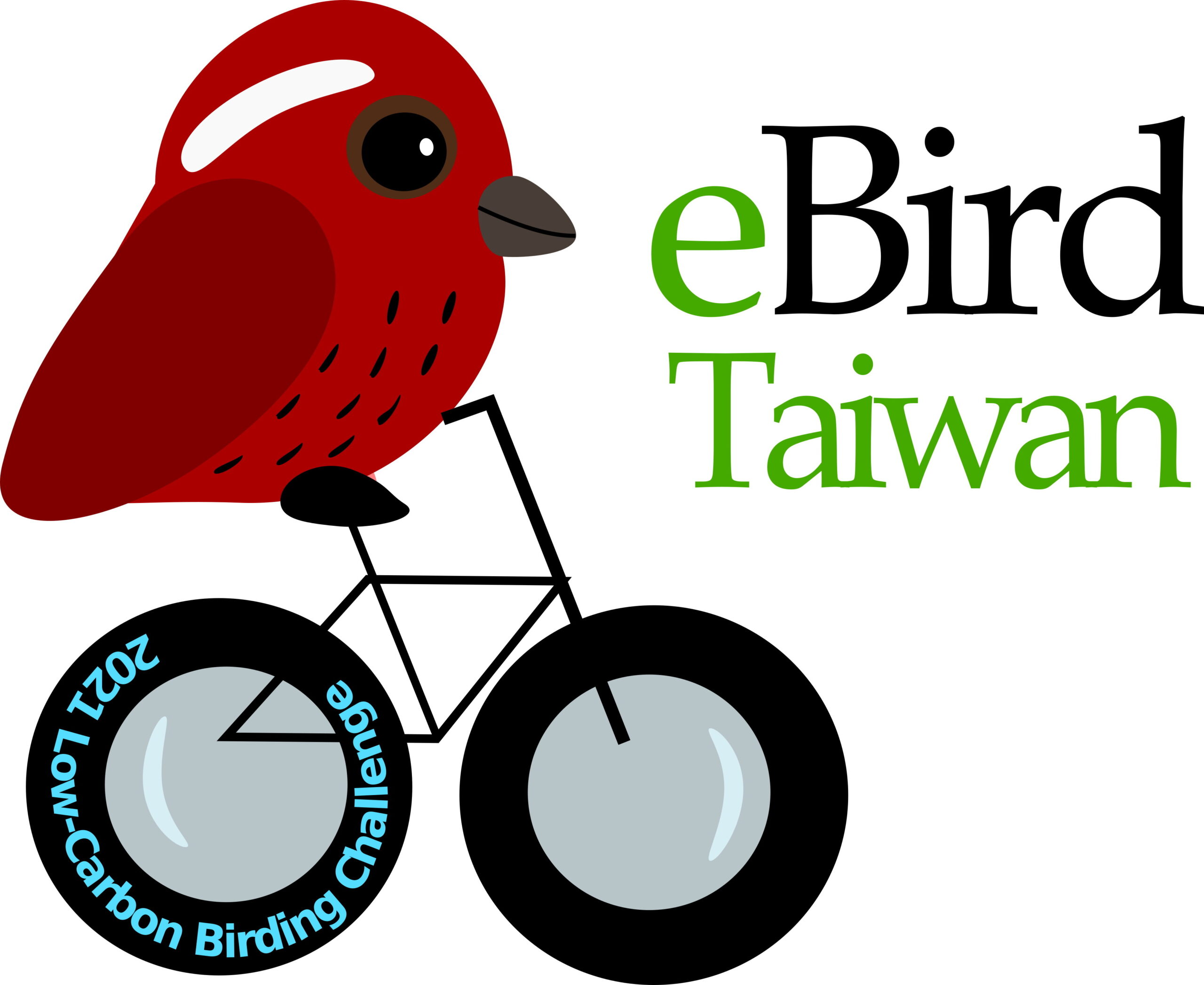 The Festival of Birds on San Cristóbal, Galapagos celebrated October Big Day with games and a presentation on local birds that was fun for the whole family:
¡Hoy Festejamos a las Aves en San Cristóbal, #Galápagos, en nuestro primer evento presencial #CienciaEnFamilia por el #OctoberBigDay, hicimos juegos, presentamos charlas y salimos a ver aves en diferentes áreas de la isla! pic.twitter.com/U3Ar97J43q

— DiegoCisnerosHeredia (@CisnerosHeredia) October 9, 2021
Birding on October Big Day is a chance to connect with others. In a Big Day tradition, people who protect nature professionally count birds alongside students, researchers, birding clubs, and tourists to raise awareness for local biodiversity and promote conservation initiatives.
🦜🦚El Grupo de@ProteccionPonal al Turismo y Patrimonio Nacional #SanGil, con el apoyo del Club de Observadores y aves ornitología Guanenta, realizaron avistamiento de aves en Parque El Gallineral fomentando turismo🦅🦉#EsUnHonorSerPolicía#YoProtejoLosAnimales#OctoberBigDay pic.twitter.com/xplAmfpDyE

— Departamento de Policía Santander (@PoliciaStander) October 10, 2021
#OctoberBigDay 🦩🦆🦢

En el #Barrancabermeja nuestros Policías de #ProtecciónTurismo en compañía de la administración municipal y turistas de observación visitaron la ciénaga del Llanito donde logrando avistar 50 aves endémicas de la región.#TurismoSeguro👮🏻‍♂️ pic.twitter.com/DJj2esUEIC

— Coronel Jhon Harvey Alzate Duque (@ProteccionPonal) October 11, 2021
En #Guayabetal, realizamos celebración del #OctoberBigDay acompañando de avistadores de aves en la vereda Vanguardia, seguridad y acompañamiento a propios y turistas que visitan este entorno turístico. #TurismoSeguro. pic.twitter.com/vfkwsmG0ni

— CR. Wharlinton Iván Gualdron Gualdron (@PoliciaCmarca) October 11, 2021
#AEstaHora |🦜🦚El Grupo de@ProteccionPonal al Turismo y Patrimonio Nacional #Meta fomenta el turismo en el departamento, mediante el avistamiento de aves🦅🦉🌿#EsUnHonorSerPolicía#YoProtejoLosAnimales#OctoberBigDay. pic.twitter.com/6FhE7RaJo7

— Coronel Miguel Andrés Camelo Sánchez (@PoliciaMeta) October 9, 2021
Big Days are also an opportunity to enjoy birds with friends and loved ones. In Venezuela, a group of 45 scouts went birding together in a local park.
Este #09Oct estuvimos observando aves en el Parque Histórico Arqueológico San Felipe El Fuerte, en el marco del conteo de aves del #OctoberBigDay, acompañados del grupo scout Eligio Vargas Ochoa, participaron en total 45 personas. @YaracuyMinec@Inparques_Venpic.twitter.com/g1BSH356Jg

— InparquesYara (@InpYaracuy) October 11, 2021
While in Honduras, Nhering Lobo spent the day birding with the Club de Observación de Aves Los Alzacuanes (coALA) and found four lifers. Check out the Club's great October Big Day sign!
Qué genial #OctoberBigDay. Compartir con un Club buena onda, y notar su pasión por las aves valió la pena. 4 lifers 😬 pic.twitter.com/9K5gGtNVfp

— Nhering Lobo / Wildlife (@NheringLobo) October 10, 2021
For young people, October Big Day can spark a lifelong passion for birds. Young birders in Colombia were inspired by toucans and other colorful birds. Their smiling faces brought joy to the rest of the group.
Entre vuelos, el colorido de las aves y las sonrisas de los niños de Restrepo, ¡disfrutamos del #OctoberBigDay!

Tucanes, azulejos, entre otros, protagonizaron esta jornada que junto al PRAE 'Alas de Saber' y Nawal, realizamos para registrar las especies que habitan los bosques. pic.twitter.com/rBmIPCFiq0

— Cormacarena (@CORMACARENA) October 9, 2021
Matías Garrido shared baby-birder Lautaro's excitement over new species at the London Wetland Centre. We all know that lifer feeling!
Great #globalbirdweekend #OctoberBigDay at @WWTLondon. Superb kid-friendly wetland. Lautaro enjoying new waterfowl species 🦆! @global_birding @Team_eBird @TeffyAllende pic.twitter.com/CpgcOQTpUW

— Matías Garrido (@valpajaritos) October 11, 2021
Every bird counts
There's no right or wrong way to contribute to October Big Day. As the examples below demonstrate, you can be a part of October Big Day from home:
#OctoberBigDay highlights from my garden (Ubud, Bali) included Pacific Swift, Blue-tailed Bee-eater, Javan Kingfisher, Javan Munia, Brown-cheeked Bulbul, Short-tailed Starling, & Oriental Magpie Robin. #birding #birdwatching @BirdingEcotours #birds #BirdTwitter @global_birding

— Andrew Walker (@AWBirder) October 9, 2021
Or very far from home. Teams on the islands of St. Kilda and Gough added unique endemics to the October Big Day species list from opposite sides of the planet:
our team on @GoughIsland contributed several species to #OctoberBigDay to celebrate #globalbirdweekend – nobody else saw Gough buntings and moorhens: https://t.co/iUQepDfreqpic.twitter.com/ZnyeVUY7iI

— Steffen Oppel (@SteffOpp) October 9, 2021
It was all about quality, rather than quantity here on #StKilda for #OctoberBigDay on Saturday, which was also #WorldMigratoryBirdDay as part of #GlobalBirdWeekend. St Kilda Wrens are resident, Snowy Owl was still showing well, as was the Buff-bellied Pipit and Short-toed Lark. pic.twitter.com/bJ4xX3ZKia

— St Kilda Rangers (@StKildaNTS) October 11, 2021
You can spend the entire day birding, a few hours, or just a few minutes!
Quick jaunt to Greens Shore bridge for 17 minutes of #birding on #OctoberBigDay. And yes, I did see a blue jay! pic.twitter.com/1LB4bcOFj4

— Sarah Rainsberger (@sarah11918) October 9, 2021
On October Big Day, every bird and every list counts. A single bird may not seem like much, but submitting even one checklist means you're a part of the global team.
Most ridiculous #OctoberBigDay personal record of one (1) bird on my half-mile bird walk. A downy woodpecker, if you'd like to know. I also saw a kite (but not the bird kind) 😩 Conditions extremely windy. https://t.co/GIh5QKnVtS

— Allie K('Ranch) they/them (@lliekurtz) October 10, 2021
Another huge thanks to everyone who contributed. We couldn't do it without you!
Communities connected by birds
Every year, we are blown away by volunteer efforts to rally communities around the world in support of birds. Thanks again to the tremendous network of eBird collaborators for making October Big Day possible, we can't appreciate you enough.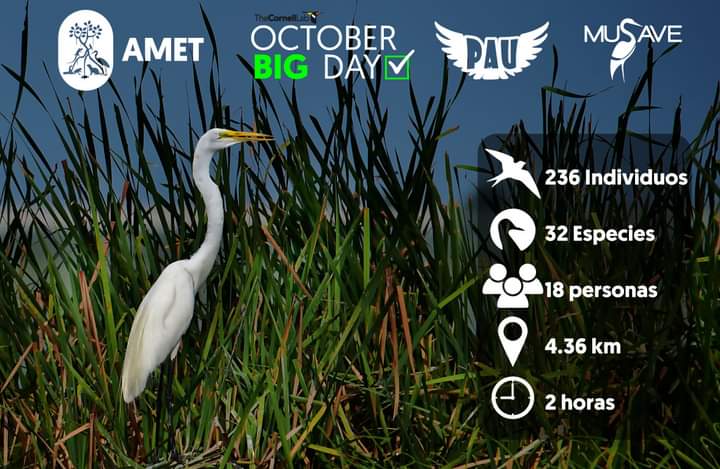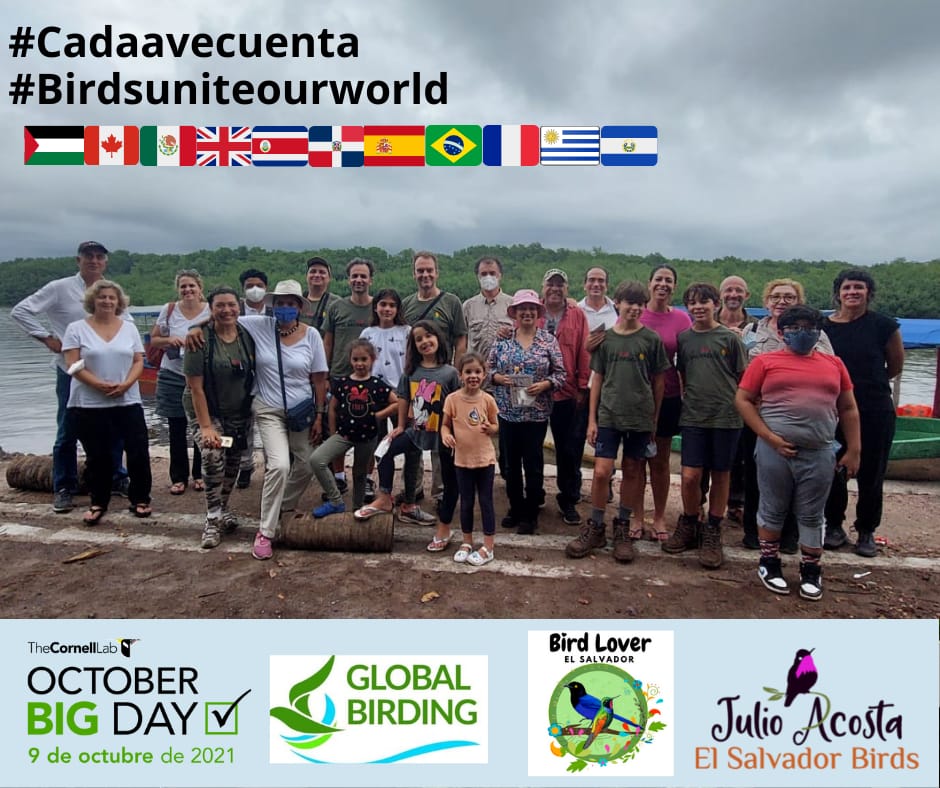 Thank you!
A massive and heartfelt THANK YOU to everyone who submitted checklists on October Big Day. eBird contains more than 1 billion observations of birds from over 710,000 eBirders, all thanks to your efforts. Your observations provide valuable insights into the lives of birds that help us to better understand and protect bird populations.
At eBird, every day can be a big day, a reason to step outside even for just 10 minutes to enjoy birds and share observations for science. Together we can help better understand, conserve, and enjoy birds for many years to come. Thank you for being a part of it.
---
More Results
TOTAL species by country

Colombia—1,335
Peru—1,213
Ecuador—1,084
Brazil—1,059
Bolivia—820
Kenya—792
India—790
Argentina—780
Costa Rica—731
Mexico—709

TOTAL checklists by country

United States—39,832
Canada—7,222
Colombia—3,489
Argentina— 3,217
Costa Rica— 3,181
India—3,084
Australia—2,450
Spain—2,201
Chile—2,127
Brazil–1,688

INCREASE in number of checklists over 2019

Thailand—322%
Iran—179%
Cayman Islands—150%
Zimbabwe—138%
Zambia—111%
Japan—109%
Chile—82%
Iceland—57%
Finland—48%
Bolivia—45%
TOTAL eBirders by country

United States—17,146
Canada—3,015
Colombia—1,053
India—912
Australia—897
Costa Rica—793
Argentina—694
Spain—657
United Kingdom—645
Brazil—606

NEW eBirders by country

United States—1241
Canada—173
Colombia—129
Costa Rica—100
Brazil—95
India—94
Australia—92
Chile—88
Peru—82
United Kingdom—60

INCREASE in number of eBirders over 2019

Zimbabwe—210%
Thailand—136%
Czech Republic—117%
Cayman Islands—114%
Malaysia—47%
Uganda—35%
Iran—31%
Tanzania—28%
Australia—28%
Chile—27%