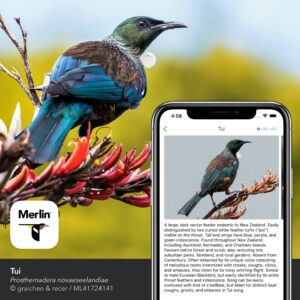 We are over the moon to announce that Cornell Lab of Ornithology's Merlin ID App now has a NZ Bird Pack – just in time for Global Big Day on Saturday (9th May)!
We've been working with the Merlin team at eBird to help get this over the line, and it is now available for you to download for free! They've done some amazing work for this – Merlin is a fantastic bird ID app that will help you identify species through photos, audio and a photo identification tool. It is a great supplementary resource to New Zealand Birds Online and Heather & Robertson's field guide.
What is Merlin?
Merlin Bird ID is the free bird identification and field guide app that puts the power of the eBird community in your pocket. Merlin combines data from eBird, expert-curated photos and sounds from the Macaulay Library, and text from identification experts. Merlin features an automatic photo identification tool, a step-by-step identification wizard, and a field guide customizable to your location. It is a powerful tool for beginners and experts alike. Merlin uses eBird data to filter and sort the list of likely species based on your specific location and date. Bar charts for each species show you when you can find a species at any selected location.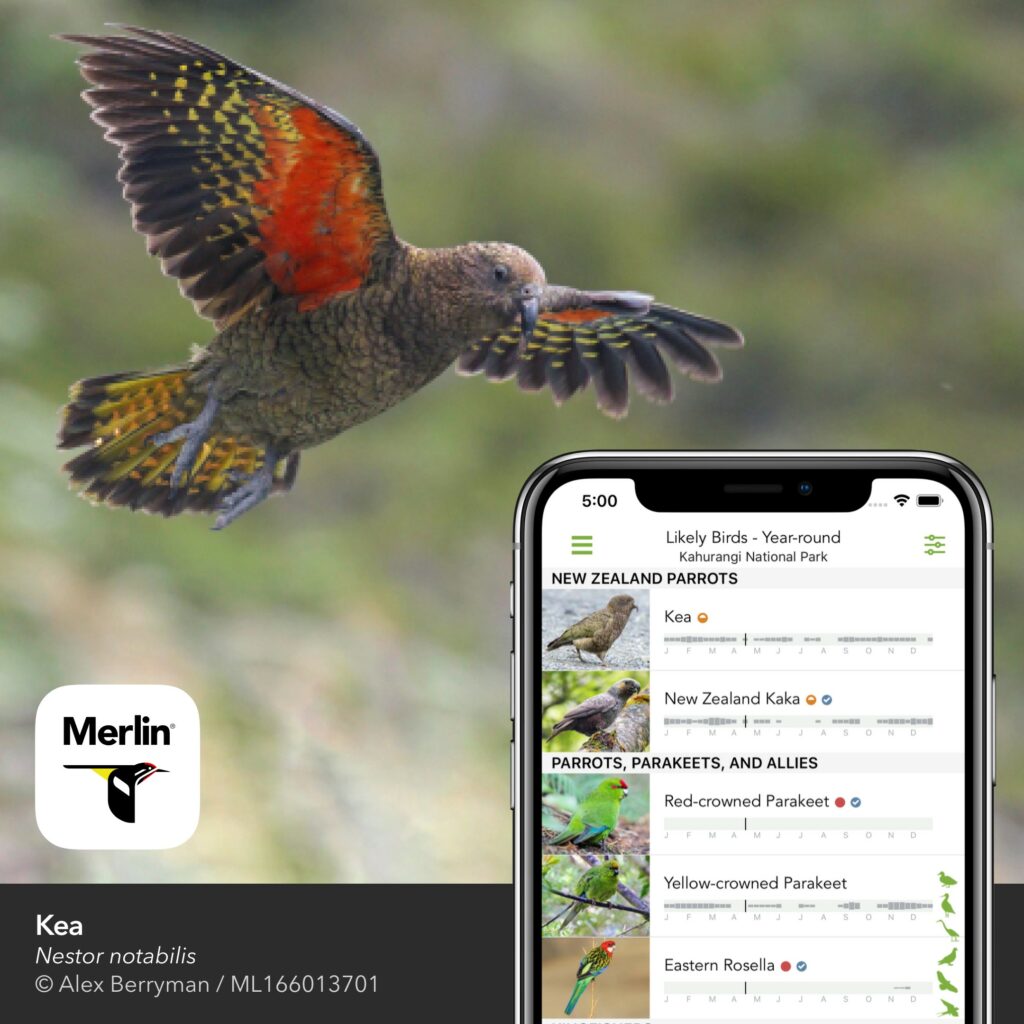 What is a Bird Pack?
In order to save space on your phone, you can download the species accounts for the regions where you plan to go birding.  Bird Packs include the curated photos, sounds, range maps, and text for each species.  The New Zealand Pack includes species accounts for the 257 most likely species found in New Zealand, and you can download as many regional packs as you want for free. Every species has photos, sounds, ID hints, and maps—all possible thanks to the eBird community. Merlin species accounts will be updated as eBirders add data and media to their eBird checklists.
The Merlin Team will be working hard to update and add species accounts, so make sure to update your species packs occasionally.  Please let us know if you find errors or if you have suggestions. For more information, visit the Merlin Help Pages or provide feedback by sending an email to merlinhelp@cornell.edu.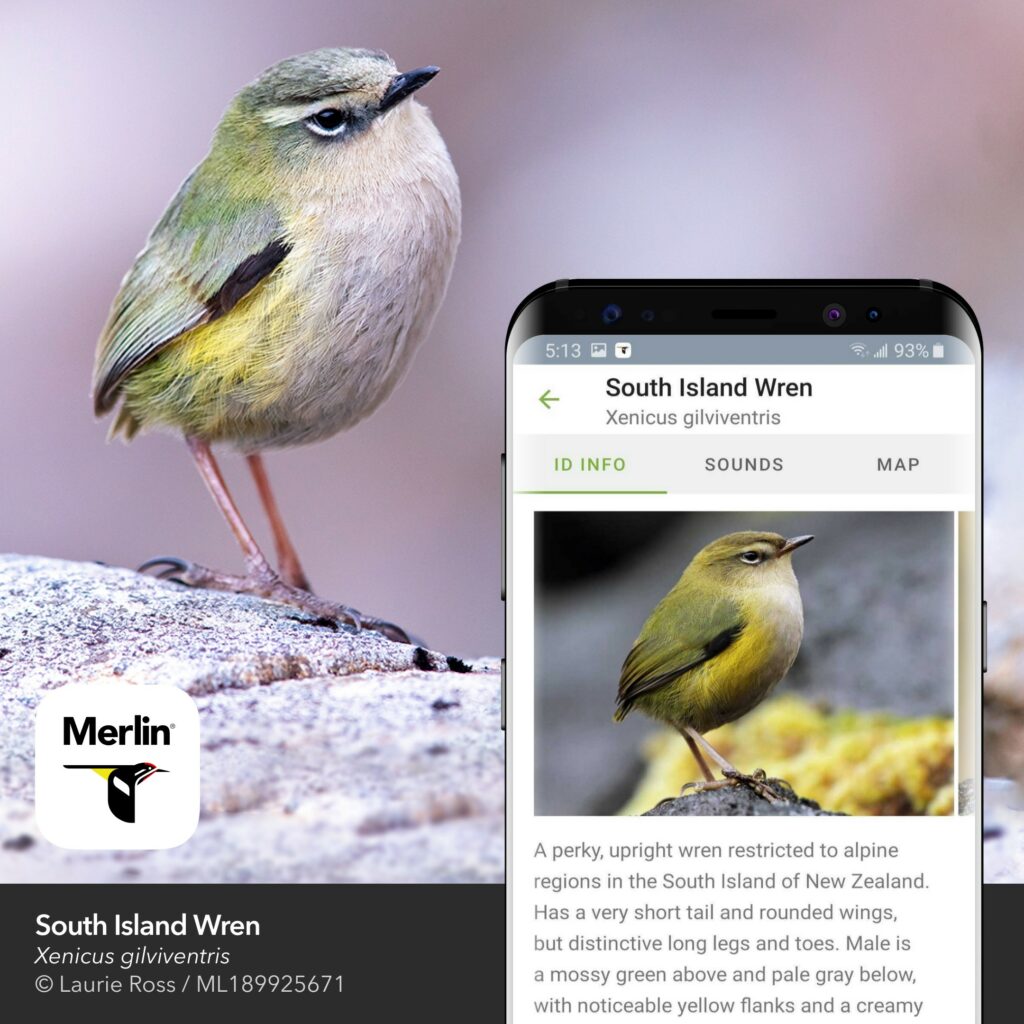 Your Atlas and eBird data helps make this tool more accurate so keep submitting complete checklists, your photos and audio to continually help improve the accuracy of this ID app!
Find out more here
https://mailchi.mp/birds/free-merlin-bird-id-app-nz?e=7e04b20b25
Happy Atlasing!
Mike, Sam, Pat and Dan
NZ Bird Atlas Team
---