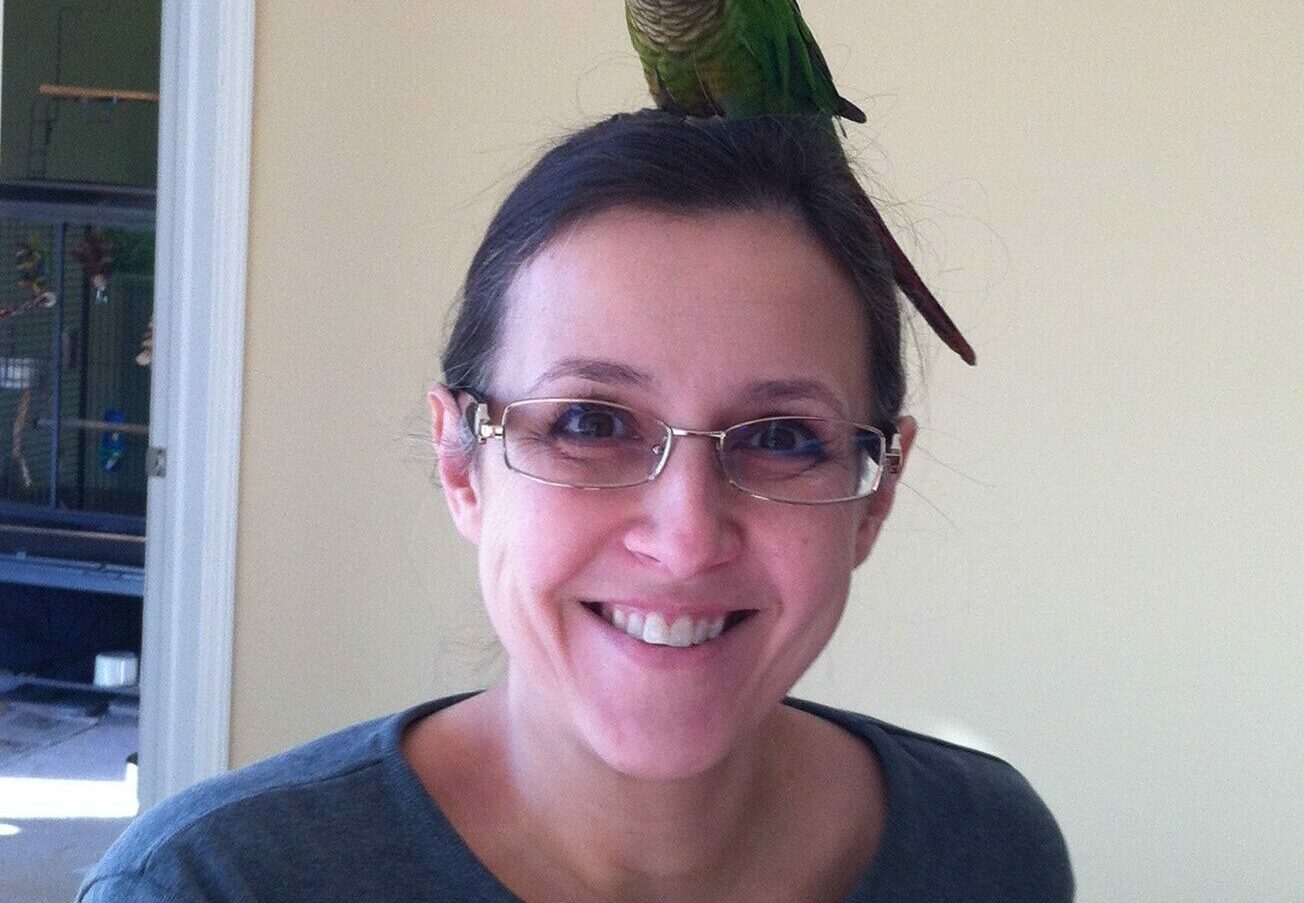 Every month from March through August we are running a monthly challenge that highlights a timely aspect of the breeding cycle and gives you a chance to win some Atlas gear. The March challenge was to code an early breeding species. There were 9,301 entries with the top three coded species being Northern Cardinal (2326 observations), Mourning Dove (1180), and Black-capped Chickadee (1058). Of the 543 atlasers who submitted breeding codes in March, Suzanne Kavic was randomly chosen for her observation of a White-breasted Nuthatch. Congratulations, Suzanne!
Name
Suzanne Kavic
Hometown or county
Westchester
How you started birding
I've always loved all wildlife and have had a special place in my heart for birds. Three years ago, I noticed a "gold woodpecker" walking down my driveway. That Northern Flicker sparked a curiosity to see what other birds where in my backyard. I got involved with our local Audubon society (Saw Mill River Audubon) and an obsession was born!
Favorite birds
Whatever I'm currently seeing—it's too hard to choose!
Motivation to atlas
The world and climate are changing. I love being able to help document what's happening at the local level.
Favorite atlasing area
Rockefeller State Park
Most rewarding part of atlasing
I feel more connected to what's happening around me.
Favorite atlasing discovery
White breasted nuthatches building a nest in a tree 3 feet from our house—we could watch through the window. It reminded me that you don't need to travel far to see amazing things.
Advice for someone "on the fence" about participating
It's so easy! You become so much more aware of the rhythms of life around you!