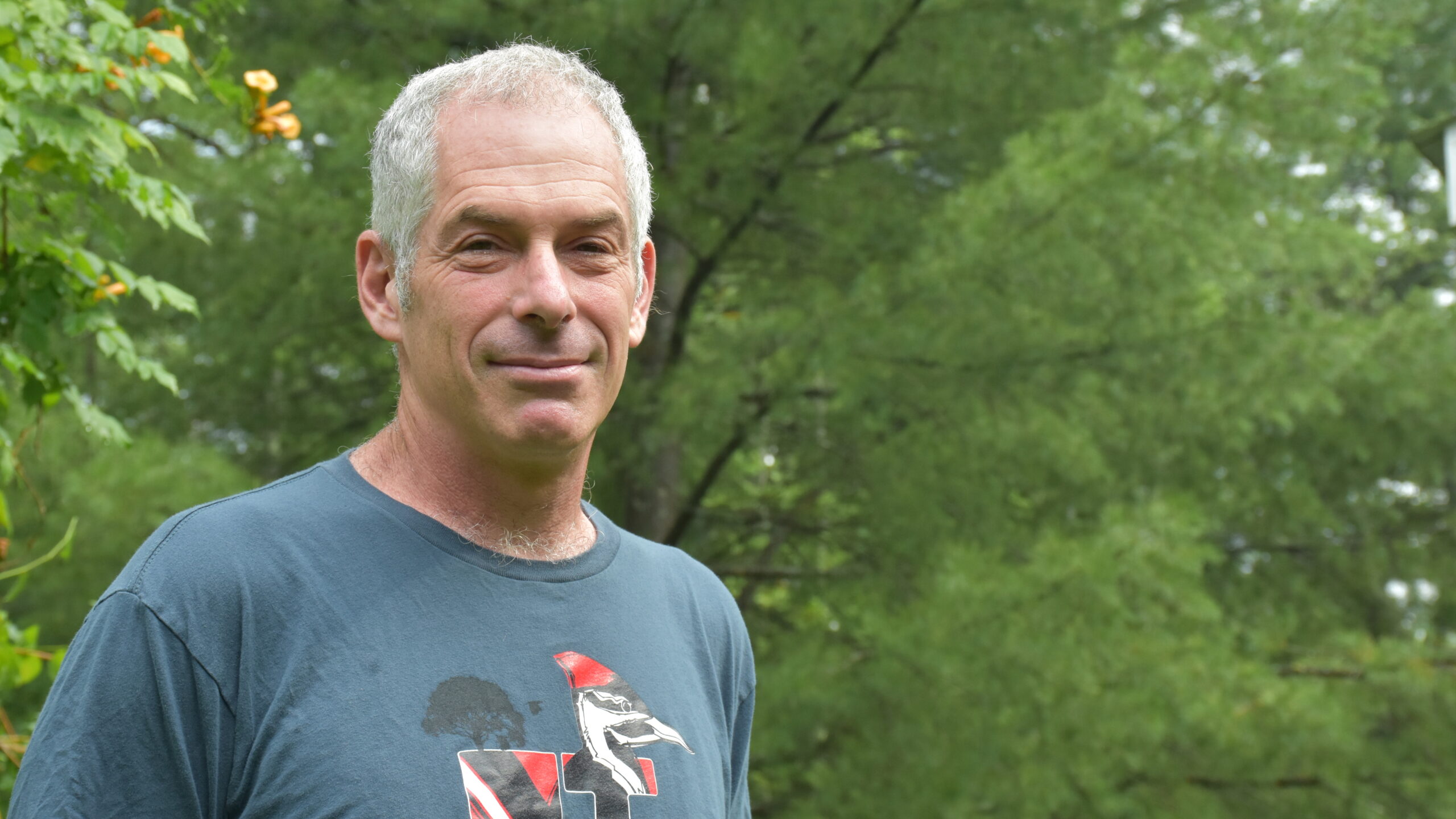 Every month from March through August we are running a monthly challenge that highlights a timely aspect of the breeding cycle and gives you a chance to win some Atlas gear. The June challenge was to submit complete checklists for blocks with <20 daytime hours. There were 13,288 eligible entries for June and Carl won for visiting Lake Huntington CW in Sullivan County. Congratulations, Carl!
Hometown or County
Brooklyn, NY
How you started birding
My partner was in school in Boston about 25 years ago and her friends took us to Mt Auburn Cemetery during migration. We were shocked by the natural beauty that had been so close all along. I remember seeing a Baltimore Oriole at eye level 10 feet away and thinking how lucky I was to see such a rare bird.
Favorite Birds
My favorite birds are always changing. About a year ago, I started paying attention to shorebirds, which I'd been avoiding because they seemed daunting as a category. My favorite is the Black Skimmer. I love watching them glide over the water with their lower mandible down. What an amazing niche adaptation. This spring I got a little obsessed with finding a Virginia Rail. At the Bashakill, I heard a few calling and snuck up super close. They were a few feet away, but I couldn't catch a glimpse.
Motivation to atlas
I learned about Atlasing from some of the social media sites I started following during the pandemic. As an ebirder, I've always felt strongly about the importance of information we contribute with each list. I feel good knowing something I love to do also provides data that supports habitat preservation which in turn combats climate change. It's not enough. We all have to do far more than this if we want to have a chance at preventing climate disaster. But the very act of participating in a project like this demonstrates concern for protecting our environment.
Favorite atlasing area
Most of my birding is in NYC and Sullivan County. NYC is heavily birded but the part of Sullivan County where I spend time in the spring and summer is not, so the Atlasting I do there seems more valuable.
Most rewarding part of atlasing
There's something extraordinary about participating in such a well organized local citizen science project that can be used to protect wildlife and habitat.
Favorite atlasing discovery
I heard unfamiliar squeaky calls and followed them to find a nest of Yellow-Bellied Sapsuckers. I watched mesmerized as the adults flew up to the tree hole to feed the chicks. This would have been a great birding moment even if I hadn't been Atlasing but knowing that it was contributing to the Atlas made it more so.
Advice for someone on the fence
Try it. If you're already ebirding it's easy. Learning to observe breeding behaviors and understanding why they're important added a whole new dimension to birding for me.