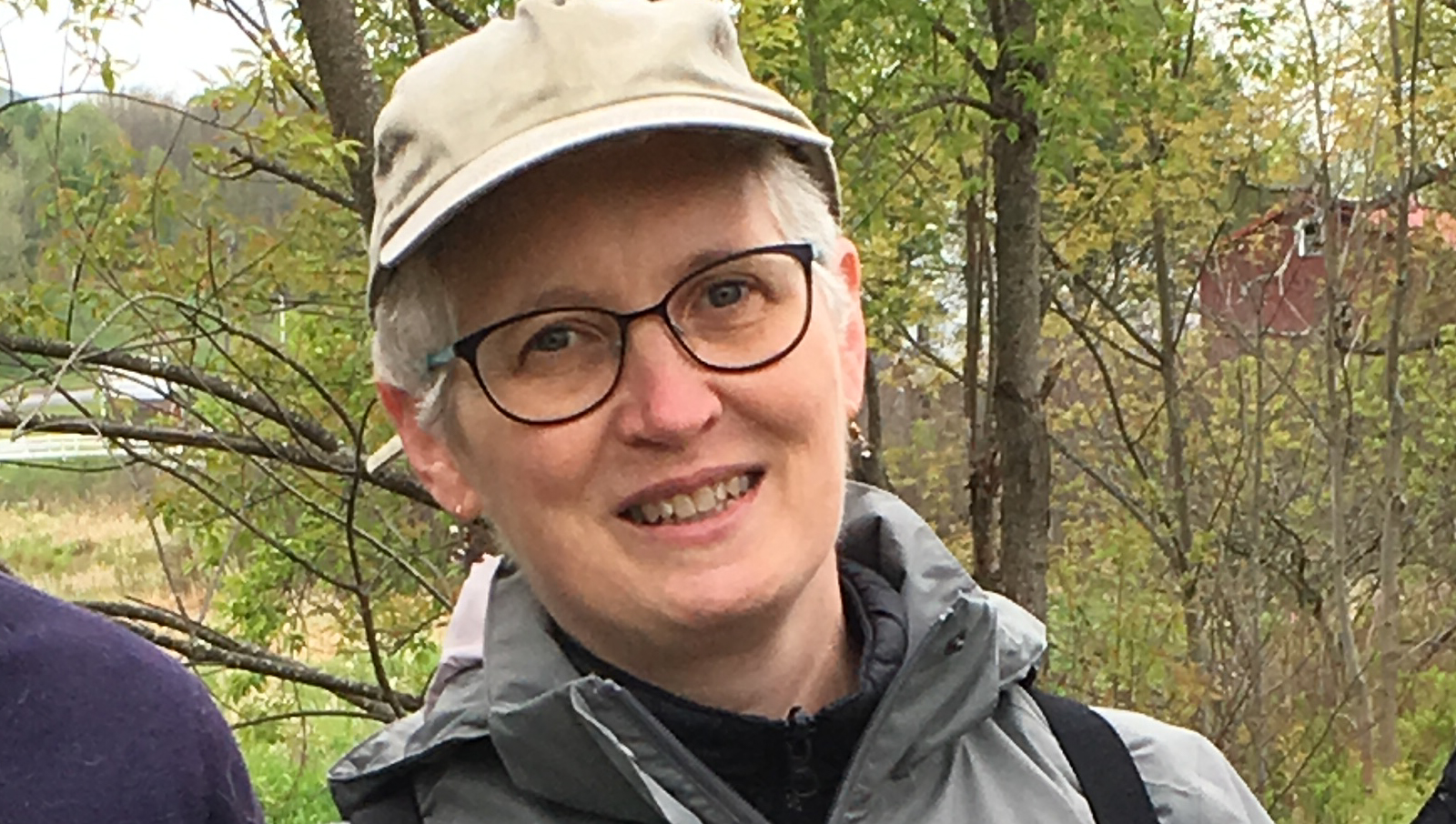 Every month from March through August we are running a monthly challenge that highlights a timely aspect of the breeding cycle and gives you a chance to win some Atlas gear. The July challenge, timed to coincide with prime baby bird season, was to submit confirmed codes for any species. There were 7,969 entries and Suzanne was randomly selected as the winner. Congratulations, Suzanne!
Name
Suzanne Gaynor
Hometown or County
Delaware County, NY
How you started birding
I started birding in college and by luck, my sister (who lives in another state) started at about the same time. We've encouraged each other over the years and have had many birding adventures together. With my sister and a friend from my local Audubon Society, I participated in New Jersey's World Series of Birding for more than 20 years which motivated me to learn bird song and hone my ID skills, but that is always a work in progress. I live in beautiful, rural Delaware County where birding can just as easily be done out the front window as on an official field trip.
Favorite Birds
How can anyone answer this? I love the songs of thrushes, the tiny winter wren, the gorgeous indigo bunting. Owls are also particular favorites.
Motivation to atlas
I was aware of the previous atlas but assumed it was for better birders than me. But this time around I am retired and decided if I could contribute to our understanding of which birds are still breeding in (or missing from) our state, then I wanted to be part of it. It also helps that my house is in a priority block so I can atlas pretty easily.
Favorite atlasing area
It is very rural here and I have 5 or 6 places I love to walk and bird along Charlotte Creek and Kortright Creek, and along the rural roads. I've also met some wonderful neighbors who have allowed me to bird on their property to support the effort. That has been an unexpected bonus of atlasing.
Most rewarding part of atlasing
Atlasing has changed my birding. I love trying to figure out what a bird is doing and watching long enough for them to relax in my presence.
Favorite atlasing discovery
Nests are everywhere! Watching a winter wren feed young may have been the most special moment.
Advice for someone on the fence
Offer to help someone who is already working a block. I have a friend who comes with me regularly and it is so helpful to have another set of eyes and ears. Once you've tried it out a bit you may get hooked.