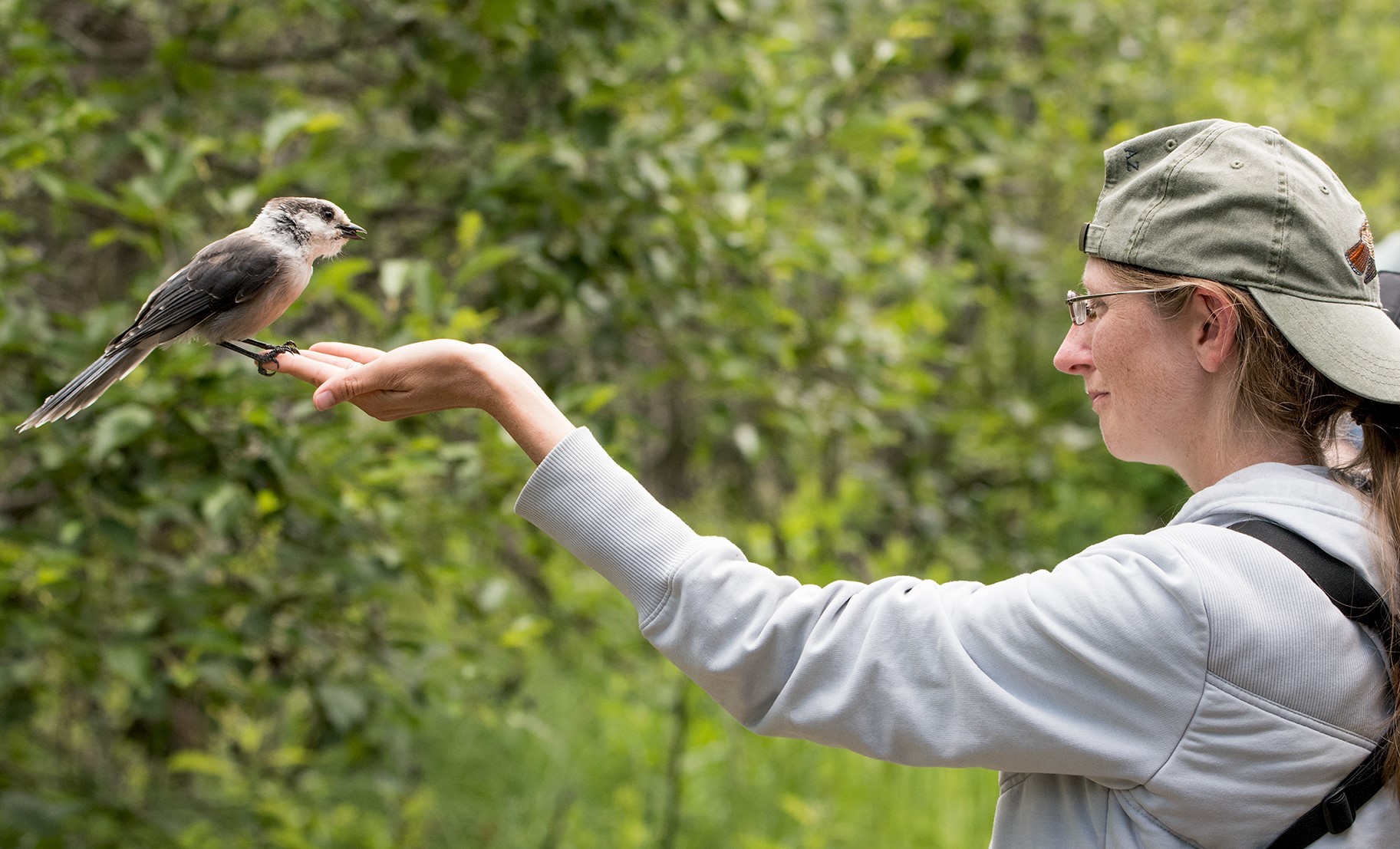 The individuals behind the atlas effort are just as interesting as the birds we're observing. Every atlaser brings a distinct set of talents to the project, and there is no single "type" of person who gets involved. This spotlight features atlaser Chris Rockwell. Chris is the top atlaser in Erie County.
Name
Chris Rockwell
Hometown or county
Originally from Delaware, now living in Erie County, NY
How you started birding
I've always enjoyed nature and wildlife; my interest in birds primarily started while volunteering at Tri-State Bird Rescue (in Delaware) back in high school. I was an undergrad at Cornell University, where I met professors and students who were avian enthusiasts. After my first research internship in North Carolina monitoring bluebird and swallow nests, I was hooked on both field biology and birding. Since then I have had opportunities to participate in avian research across the Unites States, as well as Australia, Jamaica, and the Northern Mariana Islands.
Favorite birds
That's an unfair question. There are so many magnificent products of evolution to choose from: Peregrine Falcon, Woodcock, Long-tailed Duck, Sharp-tailed Grouse, cuckoos, neotropical warblers, plus there are Fairy Wrens, streamertails, Black Heron, turacos, megapodes, Sunbittern…. I do have a special fondness for Steller's Jays since they were the study subjects for my master's thesis at Humboldt State University; they have charming personalities. For the New York Atlas, Baltimore Orioles are always a nice species to confirm breeding.
Motivation to atlas
I'm a biologist; I like data. Comparing the results from the third atlas to the previous atlas efforts will illuminate how changes in habitat availability and quality are impacting our local breeding bird populations. The atlas data will inform conservation and management efforts. The more data we collect across the state, the more accurately the final dataset will reflect our bird communities.
Favorite atlasing area
One of the best aspects of atlasing is getting out to explore new areas of New York State. I've had field work in several New York counties the past two summers, so after work I go atlasing in priority blocks that are under-birded. I enjoy any block that has accessible forest and scrub-shrub habitats.
Most rewarding part of atlasing
It is satisfying to contribute to an important bird monitoring project, and I am gaining a much deeper understanding of breeding habits and phenology for a variety of species. In addition, there is a thrill to confirming a species for the atlas that is somewhat akin to seeing a lifer or rarity. (Oh wow, it's an ovenbird and it's carrying a BUG!)
Favorite atlasing discovery
I was watching an American Kestrel harass a Broad-winged Hawk, so I was pleased to apply an "Agitated Behavior" code for the kestrel. The Broad-winged Hawk moved to a different tree and the kestrel left, but then the hawk started calling and dive-bombing ME! I looked around and quickly found the hawk's nest with two fuzzy chicks inside!
Advice for someone "on the fence" about participating
Atlasing is a wonderful opportunity to grow as a birder (at any experience level) and contribute to science. If you are a novice or casual birder, you get to closely watch the birds around you and learn more about them. If you're experienced or an avid lister, you can enjoy racking up numbers of coded species and get a little dopamine hit every time you confirm a new species for a block. There are online resources available, or you can team up with other birders to learn more. I encourage New York birders to give atlasing a try, maybe learn some vocalizations, and keep your eye on beaks.