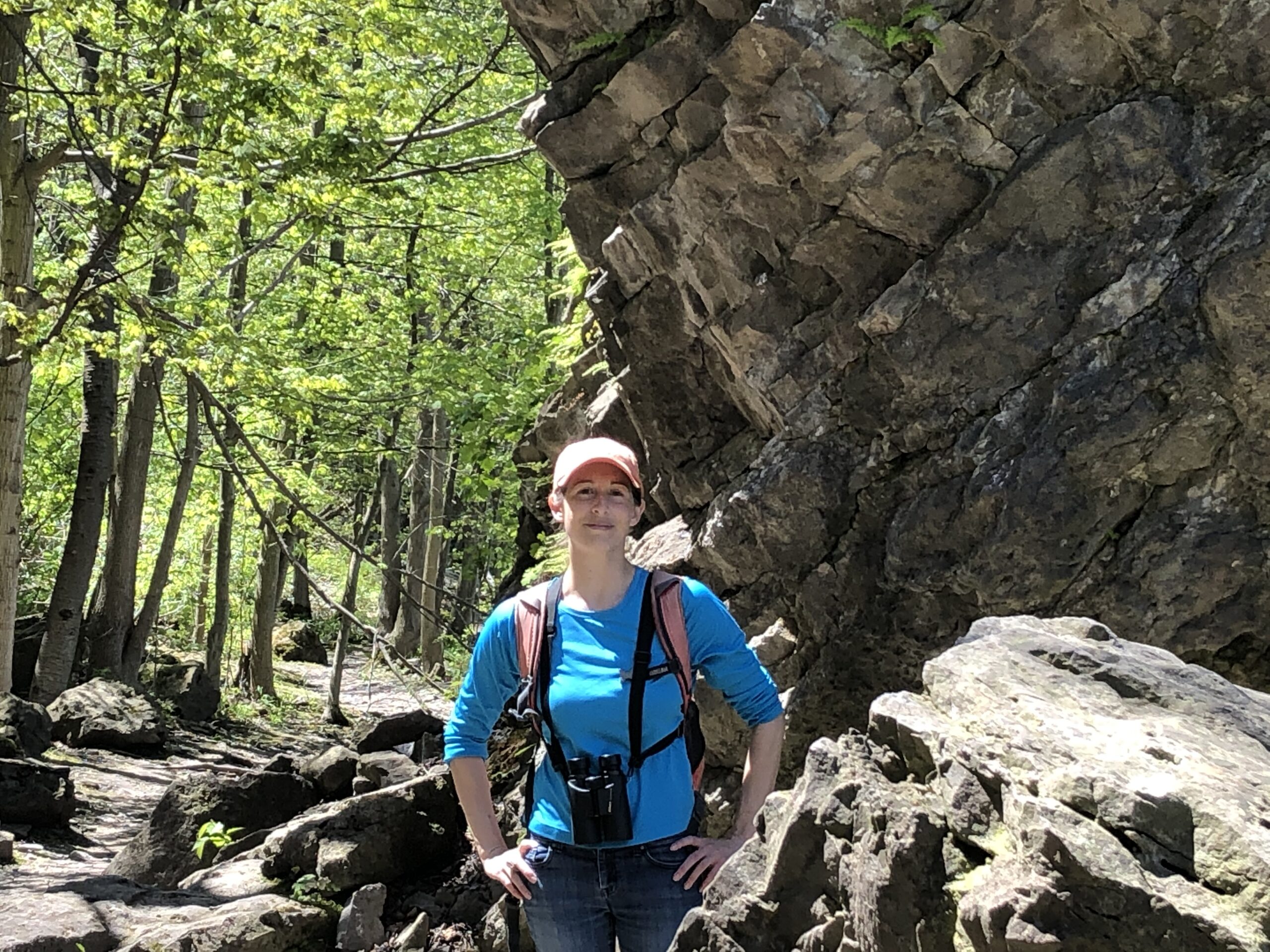 The first annual Big Atlas Weekend was a success with 435 atlasers in NY documenting 206 species and submitting 1888 checklists the weekend of June 25-27! We held several challenges in different categories and randomly selected from eligible checklists to choose winners. Winners received a free course of their choosing from the Cornell Lab's Bird Academy. Congratulations to Emma DeLeon for being a new atlaser and submitting an Atlas checklist for the first time ever!
Name
Emma DeLeon
Hometown or county
Williamsville (Erie County)
How you started birding
I've been birding for around 25 years. My parents are birders so I started when I was a kid. After a bit of time away from the hobby, I re-fell in love with birds after taking an elective ornithology class in college. I ended up getting a Master's degree in wildlife biology.
Favorite birds
It is SO hard to pick, but I really like American Dippers, Saw-whet Owls, Prothonotary Warblers, Rusty Blackbirds, and Bells' Sparrows.
Motivation to atlas
I think citizen science is very important to conservation. I volunteered a bit with the last atlas and remembered enjoying it so, after moving back to NY recently, I was excited to give it another try.
Favorite atlasing area
Tillman Wildlife Management Area and Amherst State Park are my favorite local spots.
Most rewarding part of atlasing
It's fun to really stop and take time to watch bird behavior. It gives you a different perspective, and I love the thrill of finally finding a nest or seeing a young fledgling after watching the parents.
Favorite atlasing discovery
Finding a Scarlet Tanager nest just low enough and at just the right angle to see the nestlings.
Advice for someone "on the fence" about participating
Go for it!  Get familiar with the eBird app. Take a friend who loves nature and just enjoy spending time outside.