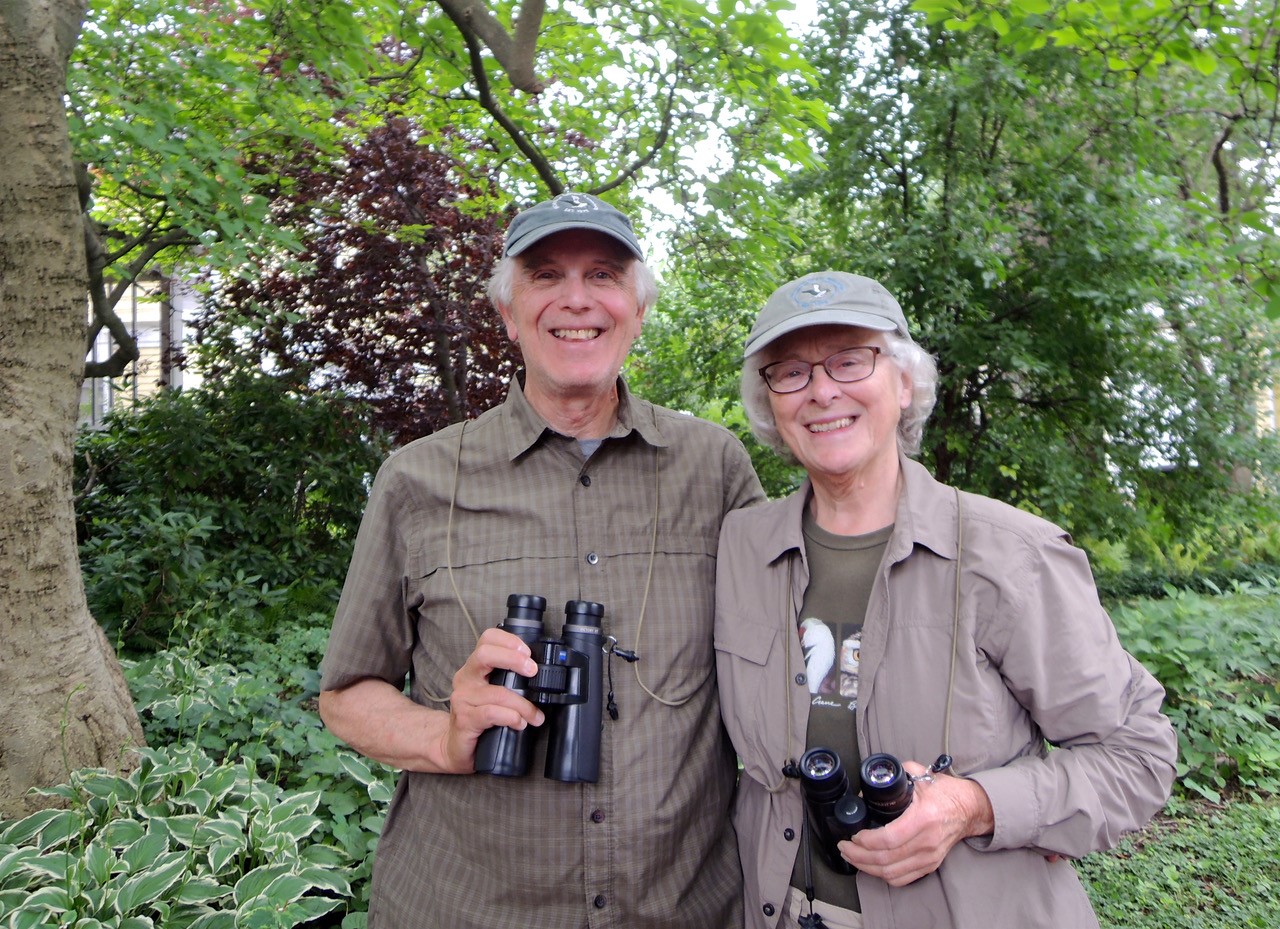 The first annual Big Atlas Weekend was a success with 435 atlasers in NY documenting 206 species and submitting 1888 checklists the weekend of June 25-27! We held several challenges in different categories and randomly selected from eligible checklists to choose winners. Winners received a free course of their choosing from the Cornell Lab's Bird Academy. Congratulations to Jeanne Verhulst for submitting a complete checklist with at least one confirmed grassland species!
Name
Jeanne Verhulst
Hometown or county
Rochester, Monroe County
How you started birding
My husband, Tom, and I started birding (very casually) at the same time —in the mid 1980s. We had been taking winter vacations to places like Texas and Florida and while hiking kept hearing and seeing unfamiliar birds and wondering what they were. We bought binoculars and field guides and even a guide to B&Bs that catered to birders. Eventually, we joined the Rochester Birding Association and now attend and lead many of their field trips. Birding is now our main focus when we are outdoors—anywhere—and it has been our excuse to visit other parts of the world as well.
Favorite birds
Any warbler, any thrush, especially the lyrical Wood Thrush, also, Ovenbirds, and Veery.
Motivation to atlas
This is my first time atlasing, and I wanted to contribute to citizen science. I enjoy paying attention to what birds are doing in their daily lives.
Favorite atlasing area
The Brickyard Trail (Sandra L. Frankel Nature Park). It's small, but contains woods, marsh, and ponds, and it's fairly close to our house, so we can pop over several times a week. It has been great documenting what birds are there throughout the year—we just hit our 100th species this week!
Most rewarding part of atlasing
Taking time to observe the activity of birds. Learn what they do, how they act. If I manage to get a photograph, I can review them in more detail—such as what they might be feeding their young.
Favorite atlasing discovery
Observing an American Crow (parent?) delicately grooming the unreachable part of the under chin and neck of another bird, which I took to be an offspring, since later it was seen begging for food. Who knew crows did that?!
Advice for someone "on the fence" about participating
Just go for it. Even if you don't sign up for a block, you can still contribute just by reporting through the Atlas portal on eBird.