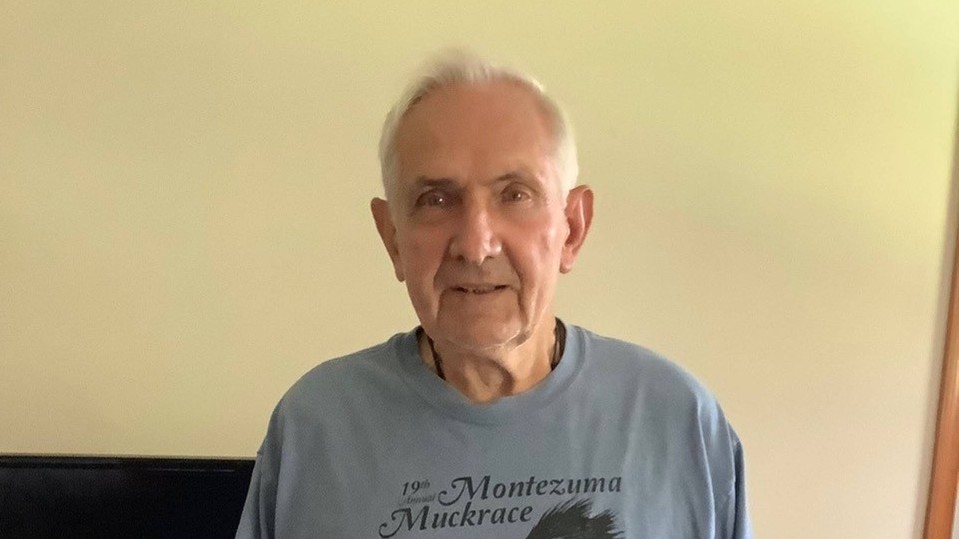 Every month from March through August we are running a monthly challenge that highlights a timely aspect of the breeding cycle and gives you a chance to win some Atlas gear. The August challenge was to confirm breeding for a late breeder–American Goldfinch or Cedar Waxwing. There were 280 eligible entries for August and Marty won for confirming American Goldfinch. Congratulations, Marty!
Name
Marty Borko
Hometown or County
Tioga County
How you started atlasing
I grew up in the Sullivan County Catskills on a farm. I did the first atlas in the 80s with my students at Orange County Community College. I did the second atlas after retiring to Tioga county in 2000 and my third atlas now in 2020. I was president of the Sullivan County Audubon Society and president of the Federation of NYS Bird Clubs that got the DEC support for the first atlas.
Favorite atlasing area
I have been an active environmentalist helping to secure my favorite site, the Bashakill Marsh as well as the eagle Mongaup area and the Neversink Gorge. I love to be outside examining every aspect of the environment from trees, flowers, mammals, birds, amphibians and more.
Most rewarding part of atlasing
I love being out and looking because you never know what you are going to come across. In my daily hikes to the Wildwood Reserve over the last three days I was surprised one day by a blue-winged warbler, another by a common egret and a third by an ovenbird.
If you were to spend the day atlasing with anyone, who would it be?
I would welcome anyone to join me if they have any such interest, you can not lose. It is a great gift of nature to share its wonders with any and all.