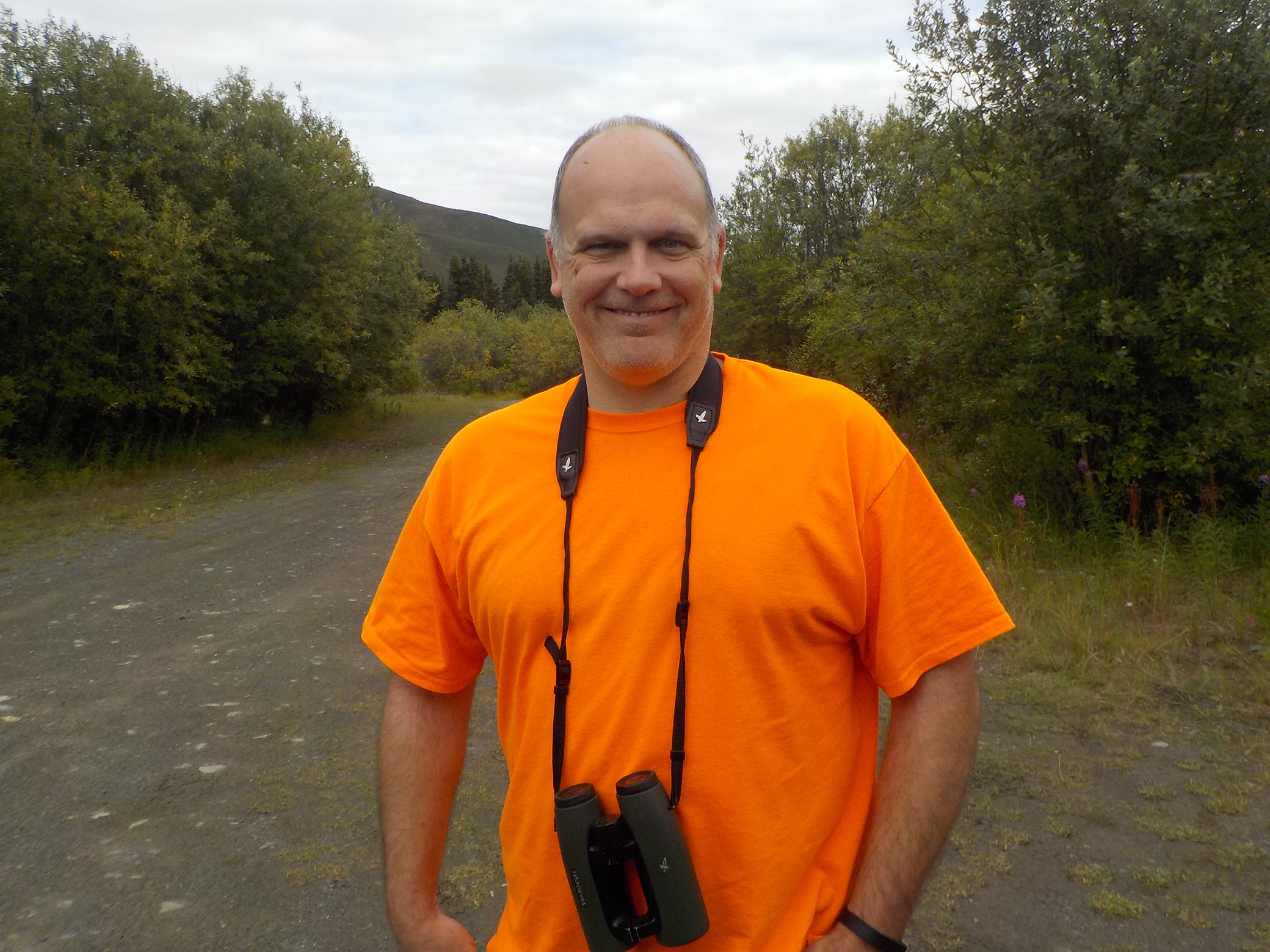 Every month from March through August we are running a monthly challenge that highlights a timely aspect of the breeding cycle and gives you a chance to win some Atlas gear. The April challenge was to submit nocturnal checklists and John Roosenberg II was randomly selected from all entries as the winner. There were 531 entries and John submitted more than anyone else with 53 nocturnal checklists—wow! Congratulations, John!
Name
John M. Roosenberg II, Ph.D.
Hometown or county
My hometown is Altamont, but I have primarily birded Schoharie County over the last 10 years and claim it as my home county for now.
How you started birding
My parents and grandparents enjoyed birding so I picked it up as part of our family activity from childhood.  I am told that I could see and identify the California Condors when I was a toddler and we spent significant time outdoors, looking for birds. However, the first official record that I kept was of Evening Grosbeaks that came to our family home feeders in 1983, so I have been an active birder for nearly forty years.
Favorite birds
I have always enjoyed the nocturnal birds such as the owls, nightjars, rails and woodcock.  The night is always a neat time to be out birding.
Motivation to atlas
It encourages me to bird places I normally wouldn't bird and it helps build a fundamental understanding of bird populations and dynamics.
Favorite atlasing area
Anywhere that has been minimally atlased. I really enjoy birding under birded areas.
Most rewarding part of atlasing
Contributing to science, and also meeting and birding with people who are passionate about birding from a holistic approach including the botany, geology, meteorology, biology, and all the other sciences that go into being able to understand when a bird will be where.  It is always fun to study the maps and say I believe this bird will be in this location, and then to go out and actually find the bird where you predicted it would be…it is incredibly rewarding.
Favorite atlasing discovery
Anytime one finds birds where you predict they will be without knowing for sure that they will be there.
Advice for someone "on the fence" about participating
Just go for it—start and enjoy the adventure of exploring new areas or revisiting old areas with a new understanding. Everyone's contribution is important and makes a difference.