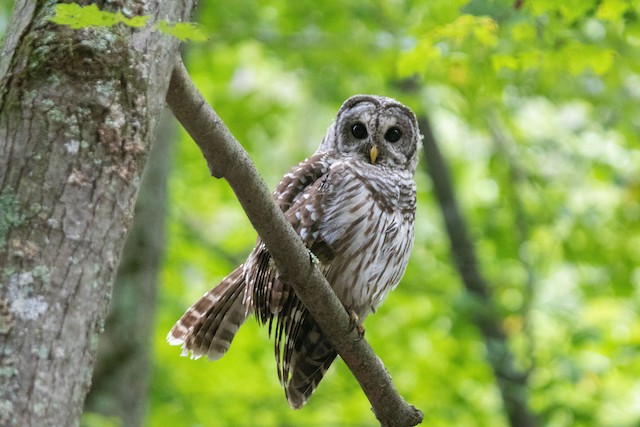 Members of the Youth Maryland Ornithological Society (YMOS) participate each year in a listing round-up of as many spring migrants as they can lay their eyes and ears on. They're remarkably successful at this and routinely pull together a drool-inducing species list. Of course, this year has introduced considerable roadblocks to any sort of social or travel activity, including Big Day events like their spring round-up.
Undeterred, YMOS leader and Dorchester County Coordinator George Radcliffe has devised a clever work-around for the 2020 round up. This year, participants will focus on the behavior of each bird they find and contribute towards a group goal. Each behavior they observe can be coded using Atlas breeding codes; Possible codes get 1 point, Probable get 2 points, and Confirmed get 3 points. Not only will this allow participants to contribute without travelling, but it will gather valuable data for the Atlas.
If you would like to join in on the fun, there's nothing stopping you. YMOS is aiming for an ambitious 400-point goal from its members; you can also make a special atlasing effort that weekend, add up your point totals, and see how many points you accumulate!
The round-up will happen from Friday, April 24 to Sunday, April 26, and the goal is to code as many species as you can within the block that you live in. Be sure to comply with the Governor's orders around travel restrictions and social distancing practices.
Don't forget that S7 is a Probable code (worth 2 points!), but requires atlasing at least a week beforehand so you know where the territories of individual birds are. Any Possible codes used should be for species that are within safe dates. To learn more information about how to use breeding codes or safe dates, you can refer to the Atlas Handbook.
If you'd like to learn more information or you would like to sponsor the YMOS effort, contact George Radcliffe at radclifg@gmail.com.